AI Summit 2022: Ukraine President Zelensky, as hologram, asks tech community for help
AI Summit 2022: Ukraine President Zelensky, as hologram, asks tech community for help
He will offer tech companies a 'digital lend-lease,' akin to what sped up arms and aid to Europe in World War II.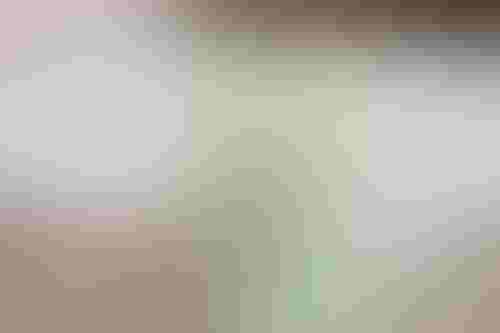 He offered tech companies a 'digital lend-lease,' akin to what sped up arms and aid to Europe in World War II.
Ukrainian president Volodymyr Zelensky addressed top tech entrepreneurs in Europe via 3D hologram, appealing for their help to start rebuilding his war-ravaged country.
At the AI Summit London 2022, in coordination with other tech events, Zelensky offered a 'digital lend-lease,' a technological version of a program that accelerated aid to Europe during World War II. He asked for financial and technological resources for the reconstruction of his country. He said digital transformation will be central to the rebuilding of Ukraine.
In May, President Biden signed into law the Ukraine Democracy Defense Lend-Lease Act, which lets the U.S. speed up its transfer of arms and aid to Ukraine to be returned and repaid later. This keeps the giver country neutral in the war.
"Everyone will be able to contribute to development of digital infrastructure the way you like," Zelensky said. The world will help in "building a new history together, building a new Ukraine together -- free, brave and digital."
"Our goal is to make Ukraine the freest digital state in the world," he said. "Ukraine is a chance for a global digital revolution − a chance for every technology company and a chance for every visionary to show their value, skills, technologies and ambitions."
Offering their support via hologram or video were U.K. Prime Minister Boris Johnson (who later resigned), along with celebrities such as Gayle King, Nile Rodgers and Amanda Holden.
"It's never been more important that people of the world stand with the people of Ukraine," said Johnson via video. Ukraine should not be abandoned by her allies. "We simply must not let that happen."
Figure 1: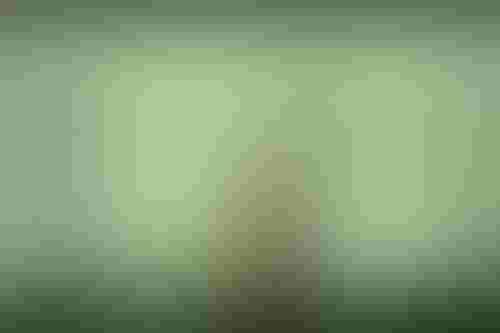 The appeal comes as Zelensky met with French president Emmanuel Macron, German Chancellor Olaf Scholz, Italian Prime Minister Mario Draghi and Romanian President Klaus Iohannis in Kyiv, Ukraine's capital.
The historic meeting was described as a display of unity and support for the besieged country − to set a path for the coming weeks and the foreseeable future. In a press conference, leaders of the EU's three largest economies said they support Ukraine's "immediate" candidacy in NATO.
France, Italy and Germany have been criticized for not extending more support to Ukraine.
In recent months, Zelensky has kept up the information blitzkrieg that has not ceased since Russia invaded Ukraine. He has spoken at the World Economic Forum and Cannes Film Festival, and addressed CEOs at Yale, and university students in the U.K. while his administration kept up its social media barrage to capture and keep the world's attention.
Zelensky's appeals are personal, from the heart, blunt talk that seeks to find common ground with the particular audience he is addressing. He has resorted to public and private appeals after no country came forward to help Ukraine militarily. It is not a NATO country and any NATO member who commits troops risks fighting with Russia itself, which could trigger a wider war no one wants. Instead, countries have been sending weapons, aid and imposing sanctions on Russia and certain of its citizens.
Study of contrasts
Since the Feb. 24 invasion, Zelensky, a former actor and comedian turned statesman, has waged an information war as Russian bombs fell. In a study of contrasts, Zelensky became more accessible and communicative to the world as Russian President Vladimir Putin and his country grew increasingly isolated and burdened by economic sanctions.
Zelensky has addressed parliaments, spoken to world leaders and appealed to the public for help through a whirlwind of social media tweets and posts – to make sure people around the world did not forget about Ukraine.
He called on companies to cease doing business with Russia, harnessed an army of hackers to counter cyber-attacks from Russia and even got Tesla/SpaceX/Starlink founder Elon Musk to donate his Starlink satellites to keep Ukraine online as infrastructure was being destroyed. Ukraine has used drones to change the tide of war as Russian troops seemed stuck in last century's battle strategies.
Amnesty International has accused Russia of committing war crimes in Ukraine, citing attacks on Kharkiv that have killed hundreds of civilians. Kharkiv is Ukraine's second largest city and lies in the northeast.
In late May, he asked leaders at the World Economic Forum in Davos to help fund more than $500 billion to rebuild Ukraine – using seized Russian assets to help pay for it. (The Ukraine Recovery Conference would later estimate rebuilding costs at more than $750 billion.)
In the meantime, the war rages on. But Ukraine is not short of allies. "France will deliver swiftly equipment Ukraine needs to defend itself," tweeted French president Emmanuel Macron. "France, the allies and European partners are and will be there" for Ukraine.
The story was updated on Aug. 4, 2022.
Keep up with the ever-evolving AI landscape
Unlock exclusive AI content by subscribing to our newsletter!!
You May Also Like
---