AI Summit London: Rolls-Royce to give away its ethical AI framework
AI Summit London: Rolls-Royce to give away its ethical AI framework
Based on decades of experience in AI and analytics, with applications across industries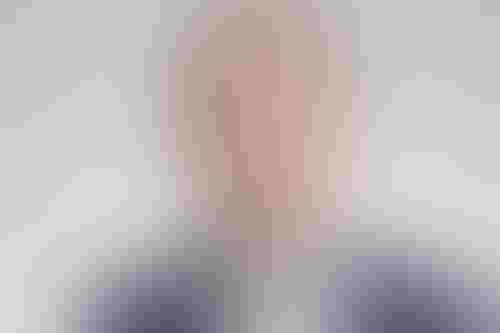 Based on decades of experience in AI and analytics, with with applications across industries
British manufacturing giant Rolls-Royce is set to publish an ethical framework for the use of AI in industrial applications, developed internally over the past 12 months.
The framework guides the development of more than 200 digital products at Rolls-Royce, and will be freely available before the end of the year.
"I believe the impact of our work has the potential to go far beyond just our own field of expertise, into broader industrial AI applications, and well beyond industrial applications," CEO Warren East said in a keynote at the AI Summit London, taking place this week.
"During our peer review process with big tech companies, academia, automotive and pharmaceutical industries, we were genuinely surprised to learn that our work, which began as a way to address an internal challenge, stands at the leading edge of the practical and ethical application of AI in a critical industrial context."
AI at Rolls-Royce
According to East, Rolls-Royce first began experimenting with machine learning and advanced analytics back in 1980, using algorithms to monitor the output of its engine test-beds.
About 60% of Rolls-Royce revenue is in aerospace, and machine learning has been a key enabler for the delivery of many billions of dollars worth of aircraft maintenance contracts.
Today, the company can monitor 6,000 to 8,000 flights every day, equating to more than 3,000 Rolls-Royce engines in the sky at any one time, with multiple sensors relaying information back during the flight.
The company analyzes five million parameters from its engines every day, and uses AI systems to provide insight to its engineers.
The aircraft maintenance system, in particular, "learns the normal operational state of our engines, and then scans for relative system changes, and it looks for unknown anomalies, rather than relying on a specific, pre-configured set of fault signatures," East said.
He added that Rolls-Royce uses AI internally to improve the management of risk in the supply chain, to predict market demand signals, and to examine how to improve the efficiency of operations. Most of these projects are handled by its in-house data innovation team, R2 Data Labs, launched at the end of 2017.
A rising tide lifts all boats
Over the past 12 months, Rolls-Royce has developed a framework that ensures ethical application of AI in industrial settings, accompanied by a step-by-step implementation process, that it now wants to share with other organizations.
"Our simple five-step process focuses on validating the outputs of algorithms, so there's no need to crack open the black box," East said. "It can be applied now at comparatively low cost, and with great efficacy, because the checks can be repeated every few minutes, as the algorithm evolves.
"We are not seeking a commercial return from this work beyond what is useful to our business and our customers. We've come to realize that it's potentially so useful that everyone needs free access to it.
"As a CEO, I'm a strong believer in open source sharing, open architectures, integration and networking. I realize that some things you just need to give away, and trust in the business benefit materializing through overall growth."
He revealed that Rolls-Royce was expecting to increase its use of cloud-based services for AI workloads, and extend its ethical framework to include cloud infrastructure.
"We're a company where having a safety mindset is fundamental to our products and our services, and so it must be fundamental to our data innovation. I believe that's why we're the first to go beyond theory in this space. So we can actually demonstrate that the AI systems we use are trustworthy and safe," East said.
Keep up with the ever-evolving AI landscape
Unlock exclusive AI content by subscribing to our newsletter!!
You May Also Like
---