Apple researchers use AirPods and ML to measure breathing rates
Apple researchers use AirPods and ML to measure breathing rates
Researchers already planning future tests with 'a larger study cohort'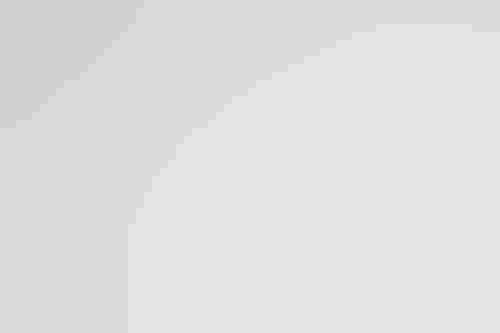 Apple may look to introduce machine learning technologies into its AirPod earbuds after one of its research teams published a paper on developing tool to measure breathing rates.
The six-page paper, titled 'Estimating respiratory rate from breath audio obtained through wearable microphones, was authored by ML engineer Agni Kumar, Siri speech researcher Vikramjit Mitra, and Adeeti Ullal, senior manager of motion health technologies, among others.
While specialized sensors provide the most accurate estimation of a person's breathing patterns, the authors described them as intrusive and not comfortable enough for everyday use.
"In contrast, wearable headphones are relatively economical, accessible, comfortable, and aesthetically acceptable," the paper reads.
It was published after Kevin Lynch, Apple's VP of Technology, said in June that "there's all kinds of potential" for health sensors to be integrated into AirPods in the future.
Remember when headphones had wires?
Apple is no stranger to jamming unusual sensors into products. Back in 2007, it filed a US patent (20080166001) for a sports monitoring system for headphones and earbuds. That patent was published in 2008 – which essentially meant Apple was keeping rivals up to date on what it was working on. Since the patent was never granted, according to US Patent and Trademark Office records, Apple does not own rights to this innovation.
The patent itself detailed sensors that would monitor biometric data, including heart rate and perspiration, with the system controlled via wearer's gestures.
In June 2018, Apple updated its AirPods trademark to add 'wellness sensors' to its description. The update, unearthed by Patently Apple, found that 'health, fitness, exercise, and wellness sensors' were added to its class 10 classification – which covers general wellness instruments. The mark was updated in the US, with filings also made in Hong Kong and Europe.
Apple's AirPod line debuted in September 2016. The compact Bluetooth earbuds play audio and contain a microphone that can filter out background noise. They also house optical sensors capable of detecting taps, as well as placement within the ear, enabling them to pause audio when removed.
The second generation of AirPods was released in early 2019, featuring Apple's H1 chip. AirPods Max, an over-ear version, was launched last December, with the third generation expected to be unveiled around the same time as the new iPhone 13 this September.
While it's unclear whether the upcoming AirPods will have health monitoring capabilities – rumors around the new products have been focused on the move to silicone ear tips – Apple's researchers are hard at work trying to make such a system plausible.
In this latest experiment, the research team used a model-driven approach to estimate respiratory rates from short audio segments obtained after physical exertion in healthy adults.
The data was recorded using microphone-enabled, near-range headphones from around 20 individuals before, during, and after strenuous exercise.
The researchers found that respiratory rates can be estimated with a concordance correlation coefficient (CCC) of 0.76 and a mean squared error (MSE) of 0.2, "demonstrating that audio can be a viable signal for approximating respiratory rates."
AirPods were among the audio devices used in the research, because "they are owned by millions and utilized in a wide array of contexts, from speaking on the phone to listening to music during exercise."
Over 3,000 annotated audio signals were analyzed in the project.
"The findings show promise for further development of a respiratory health tool with a larger study cohort," the researchers wrote.
Keep up with the ever-evolving AI landscape
Unlock exclusive AI content by subscribing to our newsletter.
You May Also Like
---