Applied Materials uses AI to improve chip manufacturing, claims it saved customers $400m
Applied Materials uses AI to improve chip manufacturing, claims it saved customers $400m
ExtractAI hunts out defects, making semiconductor fabs a little less expensive to run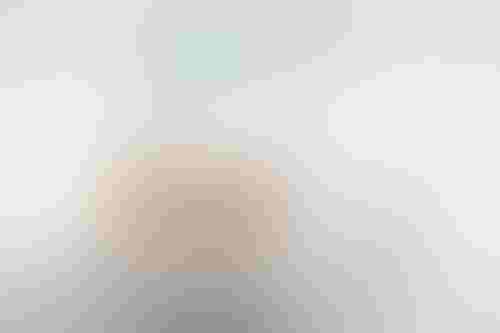 ExtractAI hunts out defects, making semiconductor fabs a little less expensive to run
Semiconductor manufacturing equipment supplier Applied Materials has developed an artificial intelligence system to improve the efficiency of chip printing.
The company, which supplies all of the major fabs, said its ExtractAI technology can quickly spot manufacturing defects, saving hundreds of millions of dollars and crucial factory time during a global semiconductor shortage.
AI chips in, to help chips get out
Chips are among the most complex artifacts of our species, requiring billions of nanometer-scale parts to work in tandem. A small defect can cause the whole chip to be rendered useless, or lead to surprise issues later down the line.
To combat this, chip manufacturers have historically scanned semiconductors looking for issues – but at such a microscopic scale, these efforts can take days.
Applied hopes to do a broader scan over the whole chip and problem areas with a new optical scanner, Enlight, for around 15 minutes. Then, a more advanced electron microscope will be used for a closer look.
Using the internally developed ExtractAI software, the microscope hunts out known trouble spots – some 1,000 of them – to analyze, rather than looking at the entire chip. The AI-based system learns where those spots are, and looks for signs that suggest it should search other areas. This process takes around an hour.
By relying on AI, Applied Materials claims it can save time, spot issues earlier, and lower manufacturing costs. Ideally, it should be able to help semiconductor manufacturers analyze how defects occur, potentially reducing them rate over time.
Since 2019, early tests with customers have generated more than $400 million in saivings, the company said.
"Being able to quickly and accurately distinguish yield-killing defects from noise is something fab engineers have struggled with for more than 30 years," said Dan Hutcheson, chairman and CEO of VLSIresearch.
"Applied Materials' Enlight system with ExtractAI technology is a breakthrough approach that solves this challenge and, because the AI gets smarter the more the system is used, it helps chipmakers increase their revenue per wafer over time."
While chip manufacturers are not struggling with revenue, they have to contend with an acute supply shortage. Fabs like TSMC and Samsung Foundries simply cannot make enough semiconductors to meet global demand, delaying production on popular products like the PlayStation 5 and Xbox Series X.
More critically, American automakers have had to idle plants as tech-heavy cars have been stuck on production lines. Every major car manufacturer has had to reduce output due to the shortage. Nations have pledged billions to help fix the crisis, but a single chip fab can cost as much as $40bn over a decade.
Keep up with the ever-evolving AI landscape
Unlock exclusive AI content by subscribing to our newsletter.
You May Also Like
---