Autonomous smart tractor firm Monarch secures $61M in funding
Autonomous smart tractor firm Monarch secures $61M in funding
Capital to go towards international expansion and manufacturing units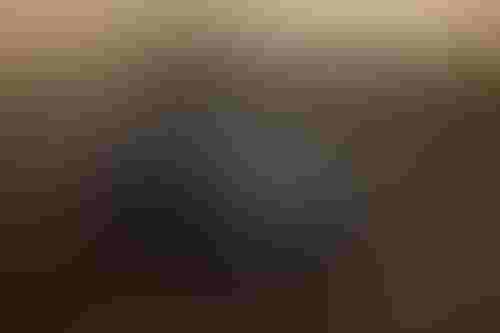 Capital to go towards international expansion and manufacturing units
Monarch Tractor, a U.S. developer of autonomous smart tractors, has raised $61 million in series B funding from CNH Industrial and Trimble Ventures.
The California-based company said it would use the newly secured capital to fast-track production and fund expansion into Asia, Europe and South America.
It plans on making about 6,000 of its smart tractors a year by 2023.
The investment gives Monarch "huge credibility," Praveen Penmetsa, CEO of Monarch told Bloomberg.
"It definitely positions us as a leader for electrification in the farm space."
Tractors driving tractors
Founded in 2017, Monarch Tractor is trying to build platforms that combine mechanization, automation, and data analysis for farmers.
It offers a platform that aims to combine mechanization, automation, and data analysis to enhance existing farm operations, alleviate labor shortages, and maximize yields.
It's also seeking to create more climate-friendly equipment, removing diesel from the tractor. The company's MK-V is battery-powered and boasts a ten-hour runtime that takes around four to five hours to charge.
The tractor can be operated autonomously or driven by a human. In the driver's section is an onboard smart screen – allowing operators to control the unit and provide 360° camera views.
It also comes with a hydraulic top and side links, allowing users to hook up equipment like trailers.
Among its founders, Mark Schwager, who serves as the Monarch's president, is a Tesla veteran, having spent four years serving as the company's supply chain programs manager, among other roles.
CEO Penmetsa was previously a director of commercial and automotive projects at MillenWorks, while Carlo Mondavi, the company's chief farming officer, is a winemaker by trade.
GPS giants and John Deere rivals
To date, Monarch has raised $81m. The firm closed a series A round in March this year which secured it $20m — a round that involved Musashi Seimitsu Industry and V.S.T. Tillers Tractors.
CNH Industrial, who invested in both Monarch's series A and B rounds, is a giant in the agricultural machinery manufacturing world, rivaling that of John Deere. CNH is based in the UK, but controlled and operated by Exor, the Dutch-Italian investment firm run by the famous Agnelli family.
At the start of November, Monarch signed a licensing deal that would CNH to bolt the former's AV tech onto its own machines.
"They have assembled an extremely talented team of software, electronic and electric engineers with deep experience — and their tractors reflect that," said Scott Wine, CEO of CNH.
Also investing in Monarch was the venture arm of Trimble, a California-based firm GPS tech developer.
Its positioning technologies have been integrated into various software and applications – including in agriculture.
"This is an exciting opportunity to help accelerate innovation, digital transformation and bring new solutions to the agriculture industry," said Phil Sawarynski, managing director and co-head at Trimble Ventures.
Over the next few weeks, we'll be interviewing innovative startups and hearing from some of the market's biggest players to find out how AI and computer vision are changing agriculture for the better.
Check out the market overview, regarding AI helping save the farming industry?
Keep up with the ever-evolving AI landscape
Unlock exclusive AI content by subscribing to our newsletter.
You May Also Like
---