Baidu leaves 'Partnership on AI' as US-China relations sour
Baidu leaves 'Partnership on AI' as US-China relations sour
Company claims it made the move for financial reasons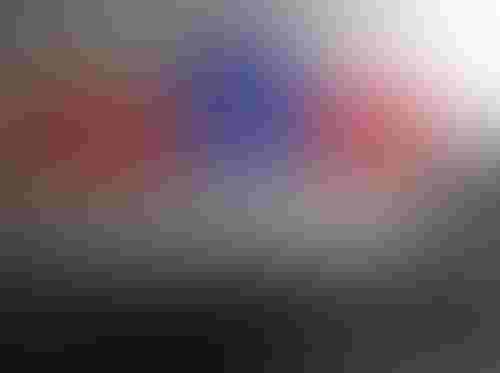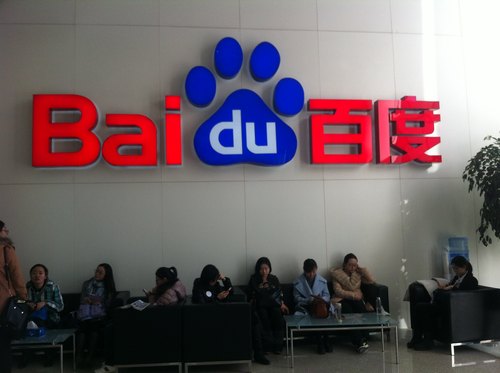 Company claims it made the move for financial reasons
Chinese search and advertising giant Baidu has left the 'Partnership on AI,' a US-led alliance promoting the ethical development and deployment of AI technologies.
Its membership includes American tech giants like Amazon, Google, and Microsoft, as well as Japanese companies like SoftBank and Sony, and South Korea's Samsung. Non-profits like the Wikimedia Foundation, Unicef, and the UN are also members.
Baidu was the only Chinese company involved in the alliance.
Bye-du
"Baidu shares the vision of the Partnership on AI and is committed to promoting the ethical development of AI technologies," the company said in a statement.
"We are in discussions about renewing our membership, and remain open to other opportunities to collaborate with industry peers on advancing AI."
The company blamed its decision on a weaker financial outlook, Terah Lyons, executive director of PAI, told Wired. It is not known how much the membership costs, but the group expected to hit $8.1m in funding for the year, split between 23 paying members.
One of the world's largest companies, Baidu reported $15.4bn in revenue in 2019.
PAI launched in 2016 with six founding members – Amazon, Facebook, Google, DeepMind, Microsoft, and IBM – and quickly grew to include dozens of major firms and non-profits.
For years, the organization did not include a single representative from China. That changed in 2018, when Baidu joined. "Admitting our first Chinese member is an important step toward building a truly global partnership," PAI's Lyons said at the time.
"The growth and scope of work on AI in China is extensive, and any conversation about the future of AI that does not involve China is an incomplete conversation."
As part of a media blitz in 2018, Baidu's president, Ya-Qin Zhang, spoke highly of the partnership. "As AI technology keeps advancing and the application of AI expands, we recognize the importance of joining the global discussion around the future of AI," he said.
"Ensuring AI's safety, fairness and transparency should not be an afterthought but rather highly considered at the onset of every project or system we build."
That spirit of cooperation didn't last: after 2018, the already fragile relationship between the US and China started to unravel, with the technology market emerging as a key battleground.
Context
The US government is ramping up sanctions against Chinese telecommunications giant Huawei, while bringing a legal case against one of its executives, who happens to be the daughter of the company's founder. More recently, it blocked Taiwanese chip manufacturer TSMC from supplying Huawei, a move that will significantly complicate the company's operations.
The US has also pressured its allies to stop using Huawei equipment in their 4G and 5G networks, claiming that the kit could be used for state-sponsored surveillance and hacking. Huawei denies these claims.
Separately, the US has levied sanctions against dozens of Chinese research institutions, surveillance camera manufacturers, and artificial intelligence companies.
The Departments of Justice and Commerce claim that the companies added to the 'Entity List' alongside Huawei are involved in human rights abuses – namely the repression of Uighurs and other Muslim minorities in the Xinjiang province.
Sanctions were also placed on companies alleged to be helping China develop, or simulate, weapons of mass destruction.
Just last week, the White House's 'Team Telecom' announced that it would advise the FCC to block a Google and Facebook-backed submarine cable to Hong Kong, claiming that "it was not in US national security or law enforcement interests to approve subsea cables landing in PRC territory when the PRC government has previously demonstrated the intent to acquire US persons' data."
Also this week, the US helped launch the Global Partnership on AI along with the EU, UK, India, and a host of other nations. China was not included.
For more on the Partnership for AI, be sure to watch Terah Lyons talk at last year's AI Summit London: https://www.youtube.com/watch?v=Vsu0d_CqWl0


Keep up with the ever-evolving AI landscape
Unlock exclusive AI content by subscribing to our newsletter!!
You May Also Like
---