Bearing.ai comes out of stealth to optimize the shipping industry
Bearing.ai comes out of stealth to optimize the shipping industry
Lands large customers at sea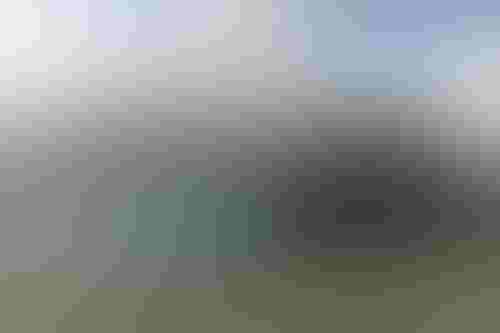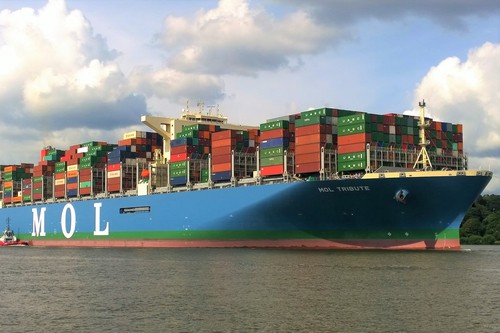 Lands large customers at sea
Artificial intelligence startup Bearing.ai emerged from stealth this week, as it announced major customer wins in the maritime shipping industry.
The company, which was founded in 2019, hopes to use AI to optimize shipping route navigation, initially with a focus on reducing fuel consumption.
The smarter forecast
Bearing claims to combine deep learning with real-world data from a wide variety of sources to automatically generate "hyper-accurate" ship performance models, which can predict fuel consumption, speed and other values more accurately than traditional methods.
The company says that it does not need to install any additional hardware on vessels, and can work with data from auto-log sensors or noon reports. In addition to optimizing routes for fuel consumption, it also attempts to calculate the return on investment (ROI) for different maintenance actions, such as hull cleaning.
The initial models were built with historical data provided by investor Mitsui and Co., one of the largest sogo shosha in Japan – a conglomerate with hundreds of different businesses. Mitsui gave Bearing data on some 2,500 ships from the technically-independent-but-aligned Mitsui O.S.K. Lines, which remains connected to Mitsui in a keiretsu (a set of interlocking businesses).
One of the world's largest shipping companies, MOL now plans to use the system across some of its current fleet.
"MOL, at its highest organizational levels, continuously monitors the condition of our fleet to ensure optimum operational efficiency and prudent safe navigation by combining the technologies of Bearing as well as other existing and new solutions," the company said in a statement.
"MOL accepts its social obligation to take innovative steps to help solve environmental issues such as greenhouse gas (GHG) emissions, air pollution and biodiversity impediments."
Meanwhile, rival Japanese shipping company K Line will adopt Bearing's Performance Analysing Tool on 300 of its more than 400 vessels.
"As a result of verifying the performance analysis by utilizing Bearing's technology, K Line confirmed a much higher level of data accuracy compared with the existing performance analysis tool," K Line general manager Shingo Kameyama said.
"High accuracy of ship's performance analysis is essential for all safety and energy-saving measures in ship operation. Bearing's technology contributes to our safe, economical operation and greenhouse gas reduction, which is one of the most significant maritime industries' challenges."
Bearing also announced it would launch a Ship Profile API to allow companies to add its services to their own tools. To do this, the company partnered with ZeroNorth, a vessel optimization software spin-off that originated at Maersk Tankers, itself one of the largest shipping businesses in the world.
Based in Palo Alto, California, Bearing has raised $3 million to date, primarily from Mitsui and the AI Fund, a $175 million investment vehicle led by Google Brain co-founder Andrew Ng.
"The AI Fund is proud to back Bearing. The maritime shipping industry is well-positioned for AI to drive significant optimization," Ng said.
"This will be good for shippers, manufacturers, consumers, and also the environment... Full steam ahead!"
Keep up with the ever-evolving AI landscape
Unlock exclusive AI content by subscribing to our newsletter!!
You May Also Like
---