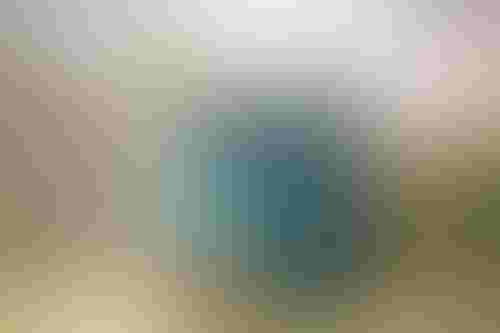 Autonomous device OS developer partners with OEMs to build robots
Sales of Brain Corp's robots rose more than 300 percent in 2020 as retailers embraced the company's robotic floor scrubbers and autonomous systems.
The company has deployed more than 14,500 BrainOS-powered robots, which the company claims is the world's largest robotic fleet operating in public indoor spaces.
Brain Corp develops the software that runs autonomous systems, but partners with original equipment manufacturers to make the robots themselves.
Clean up on aisle four million
Brain Corp said that its fleet passed four million autonomous hours of operation, and that the systems autonomously covered more than 54 billion square feet. The company's autonomous-as-a-service cloud subscription grew 80 percent year-on-year.
Key to its success last year was the launch of two new robotic scrubbers for cleaning floors, joining the existing fleet developed by SoftBank and Minuteman.
The T380AMR, built by the Tennant Company, is designed for cramped retail floors, and was recently deployed by Midwest grocery chain Schnucks.
For larger indoor spaces like airports, malls, warehouses, and light industrial environments, Nilfisk developed the Liberty SC60.
Brain Corp has also introduced its first autonomous delivery tugs, for moving inventory from stockrooms to store shelves. One system is being developed by Dane Technologies and another by Mitsubishi Logisnext Americas.
Sam's Club is using custom version of Tennant's scrubbers at its sites, and has a retail shelf analytics pilot program with BrainOS. Walmart, which stepped back from a Bossa Nova robotics partnership, has been using BrainOS-powered cleaners for several years.
"Given the rapid adoption rates and strong value proposition, robotic solutions are clearly becoming the new commercial cleaning standard," said Dr. Eugene Izhikevich, CEO at Brain Corp.
"In today's changing world, businesses are rethinking their automation strategies, bringing robots out from behind locked areas and into public spaces where they bring a new level of process automation. We've seen how much support robots have provided essential workers through the pandemic, and look forward to continued innovation with our OEM partners."
With COVID-19 still prevalent, cleanliness - or at least the appearance of it - has become a priority for businesses. Equally, the desire to clean without using a human who themselves may be infected has risen.
To meet the sudden shift in demand, robotics companies have quickly launched new products.
In December, LG rolled out a 160cm-tall robot that is surrounded with ultraviolet-C lamps - the idea being that it can drive around killing COVID.
A similar UV-C robot has been developed by Piedmont National Corporation and Fetch Robotics, the SmartGuardUV.
Then there's AvaRobotics. Spun out of iRobot to focus on telepresence robots, the company last year retrofitted its systems to blast UV.
Keep up with the ever-evolving AI landscape
Unlock exclusive AI content by subscribing to our newsletter.
You May Also Like
---