Building intelligent systems in the era of 5G and AI
Building intelligent systems in the era of 5G and AI
I will play a key role in the creation of smart edge devices, where data is often rich and plentiful, but processing resources are limited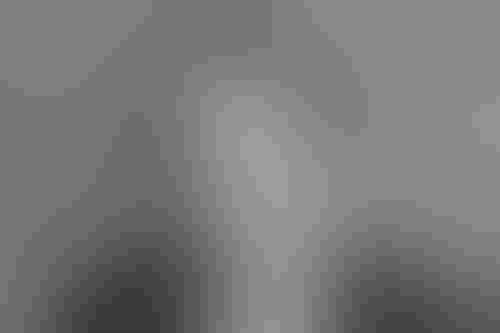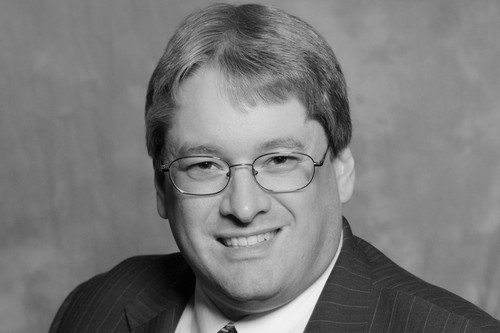 More compute and processing power will be deployed at the network edge to deliver a positive, robust and secure user experience. This compute and processing requirement will add greater complexity to network architecture and require higher, more meticulous levels of management and maintenance to work effectively. As the number of connected devices grows exponentially, businesses will need to devise intelligent systems to ensure that these devices are effectively coordinated.
Communication service providers and global enterprises are already beginning to build and shape their business models around the intelligent edge and 5G. The vast majority of the enterprise use cases that 5G will enable will sit at the network edge, benefitting from ultra-low latency communications and improved network speeds. Intelligent systems will be critical in supporting and coordinating this 5G-enabled ecosystem.
The introduction of edge systems implies a highly physically distributed deployment architecture, which brings with it significant operational complexity. Not surprisingly, AI will play a key role in the creation of smart edge devices, where often data is rich and plentiful, but processing resources are limited.
New opportunities in an increasingly connected ecosystem
The intelligent edge and 5G are delivering significant opportunities for organizations looking to engage with a wealth of innovative new use cases, applications and services that hinge on real-time data processing and analysis.
Both technologies have stimulated dramatic change in autonomous embedded systems such as for planes, trains, automobiles, and robots. Across industries there is a substantial effort being made to automate processes, reducing human intervention to bring about greater product innovation, production efficiency, and enhanced security.
Manufacturers like Bosch, have begun deploying 5G in some of their plants in the hopes of closing in on ambitions for Industry 4.0. What manufacturers are hoping to achieve through 5G is a factory floor that runs in real-time, with machines capable of smarter communication with compute resource sat at the network edge.
It's a similar situation with autonomous vehicles and self-driving cars, 5G provides the necessary real-time connectivity needed for the vehicle's built-in sensors to communicate with the edge cloud, where data can be processed close to the physical vehicle location to maximize passenger safety and enhance passenger experience.
AI will further business opportunities
According to Gartner, 75% of all data will be computed at the network edge by 2025. It's also expected that by 2025, the amount of data collected will reach 175 Zettabytes—a vast majority of that data being generated by connected devices. With 5G and the intelligent edge promising so much, a key challenge will be making sense of the explosion of data they'll create.
The capability of AI to augment a human's cognitive powers is why it will be so key for information processing in our 5G future. Whatever form AI takes, advanced analytics systems at the edge compute application data and reveal, often in milliseconds, insights about the connected things, devices, the surrounding environment, and more. Building AI into embedded systems to coordinate a connected device-driven ecosystem will be key in transforming 5G into a scalable real-time network that is data driven.
AI will be instrumental in adding value to the vast quantities of data that future applications and services generate. With the growth of edge systems and increasingly geographically distributed environments, AI can enable new operational capabilities. Consider, for example, machine learning algorithms performing predictive analytics on network infrastructure for the purpose of outage avoidance.
True AI will eventually achieve self-healing properties within networks to both identify and resolve issues in real time, without the need for human intervention and delays to processes. AI capabilities and AI for IT operations (AIOps) to enable intelligent network automation, workload placement, enhanced infrastructure planning, and big data aggregation and event identification are all important use cases to help operators with their 5G services. Gartner predicts large enterprise use of AIOps and digital experience monitoring tools to monitor applications and infrastructure will rise to 30% in 2023.
The right infrastructure to support
In this new AI, edge and 5G-enabled ecosystem, the right infrastructure to support AI in the seamless management and decoding of data will be critical. 5G is driving cloud-native application development that enables services to run where needed on a distributed edge cloud infrastructure. As 5G introduces more endpoints than ever before, the new imperative will include distributed computing, single-pane-of glass management, orchestration of simultaneous network tasks, and the analytics tools necessary to constantly monitor and manage fast delivery and constant uptime.
With so many device endpoints, a multi-node, geo distributed edge cloud landscape, with applications, devices and use cases running closer to the network edge will be essential in supporting AI with the compute resources it will require to successfully analyze, orchestrate and enhance processes.
While there is a focus on using AI to streamline processes and inform businesses strategy, embedded developers must start employing the technology themselves. As the transformative promise of 5G and the intelligent edge is increasingly realized by industry leaders across verticals, the need for connected devices and embedded systems to become smarter will heighten at an accelerated rate.
Adding AI to the mix will enable new use cases to reach maximum efficiency, speed processes and take business to the next level. The growth in endpoints will require far more sophisticated orchestration and management that only AI can realistically achieve. Crucially, it will rely on an infrastructure that provides the compute resource to the edge of the network, for the whole connected ecosystem to start operating seamlessly and successfully in real time.
Paul Miller is Chief Technology Officer at Wind River, a company specializing in embedded systems software.
Keep up with the ever-evolving AI landscape
Unlock exclusive AI content by subscribing to our newsletter!!
You May Also Like
---