Business dating for innovation and success
Business dating for innovation and success
Introducing konfer – a data-driven AI dating site model that will provide a revolution in business-academia partnerships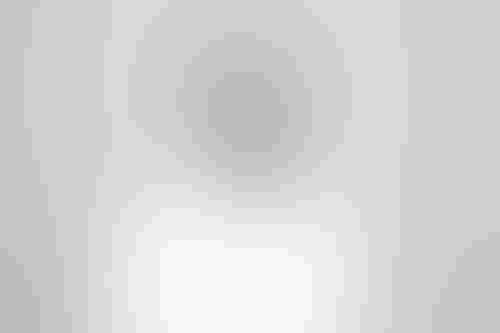 Business may not always be the sexiest subject.  But perhaps it can learn something from a sector where that concept is more naturally at home: the world of online dating.
Because the algorithmic matchmaking abilities of AI, a core component in the surge of a new wave of dating and hook-up services over the last decade or two, is now being deployed in the new context of business - with some startling results.
Globally these technologies have brought tens of millions of people together: the number of Brits alone using these services is projected to reach 10 million within three years*.
So established is the tech-powered sector that Japan has even established a state matchmaker as a strategy to address the country's tumbling birth rates. Online matchmaking is now by far the biggest way for people to meet; this use of tech is truly mainstream. 
But the idea of applying the same tech as a means to introducing businesses to each other - and to academics and researchers who can help build the ideas to move them forward commercially - is a much newer one.
And it is in this sphere that we have been busy match-making. We at NCUB in partnership with Research England and UK Research and Innovation have been working on a solution to radically democratize access to academic research potential.  We call it 'konfer.'
We believe that konfer will provide a revolution in business-academia partnerships. And at the heart of it is that dating site model, data-driven AI, which can match our business customers with their perfect partners. That is partners who want to collaborate to solve business problems and reciprocate to make change happen.
It's a form of information brokerage that can be at the heart of the UK government's vision for a digital-first economy.
This network now comprises over 144,000 academics from 153 universities and institutions, a database affording access to some 1.4 million existing research publications and projects, a facility and equipment listings resource with almost 16,000 entries. And it's growing all the time. Already more than 46,000 businesses, charities, and public sector bodies are included within this vast resource. And the sheer array of expertise available in all this is difficult to convey until you see it: the breadth of subject matter and the sheer number of entries is staggering. And that's where the matchmaking tech comes in across many different sectors including health, education, and technology.
Our data is constantly updated and enriched using konfer's machine learning and natural language processing technology to enable intelligent categorization search and discovery.
And our AI-powered approach does the work of finding possible partnerships for businesses. What might take a diligent researcher days to pore over can be done via konfer in seconds, giving our users instant access to a vast network of bespoke opportunities.
konfer develops its knowledge graph through constantly processing and analyzing open access data from across both academia and the business world. This data is then subject to advanced AI filtering in which keywords are enhanced through natural language processing as well as allowing contextual association, a type of 'translation' that is particularly important with new or emerging technologies. To put it more simply: Our users don't want to miss out and with konfer they get information that's been very closely curated for relevance. And that information needs to lead naturally to highly responsive interconnectability opportunities. That's what we try to achieve.
As an illustration of the scale of this free-to-use resource: if you search the word "laser" on konfer, you find an astonishing 12,594 academics with expertise in the field, some 38,965 pieces of relevant published material, and possible access to over a thousand sets of equipment. Refined searches with additional criteria can narrow down the hunt for pertinent experts until you find a match.
And once you've identified someone whose expertise may be able to assist your enterprise you can then reach out to them for an informed conversation about what you might do for each other…. ask them out for a first date, as it were.
From that point, all kinds of exciting prospects for your business could be in store. So, if you want to find new ways for your business to innovate and expand: click to connect for introductions.
Dr. Joe Marshall is the chief executive of The National Centre for Universities and Business (NCUB). Dr. Marshall is an academic specializing in government education policy and has worked with several international agencies including UNESCO, WHO, and the European Parliament.
Keep up with the ever-evolving AI landscape
Unlock exclusive AI content by subscribing to our newsletter!!
You May Also Like
---