Canada: Leading in Industrial AI to Enhance Sustainability and Efficiency
Canada: Leading in Industrial AI to Enhance Sustainability and Efficiency
Canvass AI is a beneficiary of Canada's success and is channeling investment in resources and R&D to advance AI to the next level by making it accessible and explainable to industrial users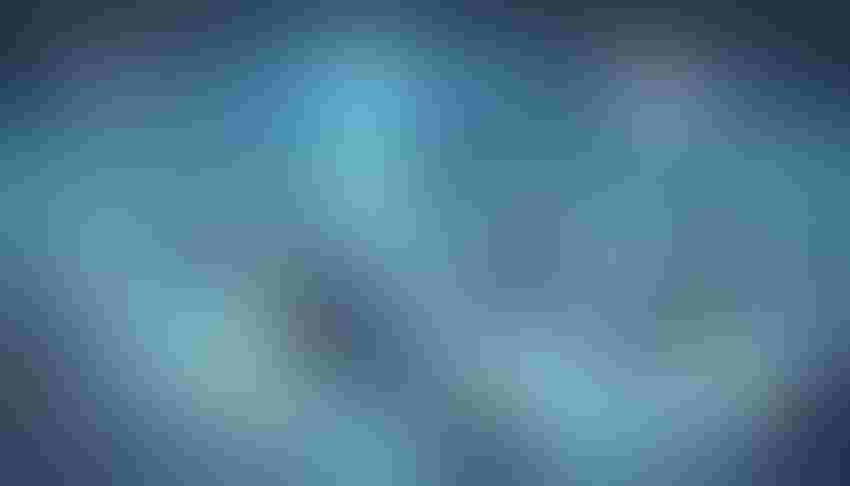 Canada has been evolving into a global AI powerhouse since the first AI conference was held in New Hampshire in 1957. Whether it is neural networks, machine learning, or large language models, chances are the primary research was first done in Canada. With over $1 billion invested in Canadian AI startups to date and more than 40 commercial labs focused on the application of AI from health to industrial use cases, Canada has become the go to place to unleash the superhuman capabilities of AI.
Canvass AI is a beneficiary of Canada's success and is channeling investment in resources and R&D to advance AI to the next level by making it accessible and explainable to industrial users. With the help of Canada's National Research Council and FedDev Southern Ontario, Canvass AI has invested in building a team of top engineers, product development, designers and data scientists who have transformed AI into a set of impactful industrial solutions with patents along the way, to support the commercialization of its IP globally. These solutions are implemented in process industries which are heavy energy and water users with substantial GHG footprints.  Canvass AI is proud to be backed by what we call 'Team Canada' - a group of government representatives coordinated by Innovation, Science and Economic Development Canada.
Much has been said about industry 4.0 and industrial automation. Consultants and industry organizations tout that an estimated US $100 trillion in value can be unlocked over the next seven years just by mastering the Industrial Internet of Things - the tech that connects physical assets to digital. Many suggest that the ship has sailed, but nothing could be further from the truth. The move to digital has been slow and plagued with horror stories of poor results. You see, it's not about what technology provides, it is more about people and what they do with it.
Companies have been pressured to adopt a data first strategy - that is upload all the data one can to the cloud and then think about what problems one can solve with it. Data is the new oil, they say. With storage so cheap, why not? More than US $2 trillion has been invested in data storage and access with little to show for it. To add insult to injury, no more than 20% of the data collected is found to be useful in solving industrial problems. Cloud service providers are trying to change that now with application layer marketplaces as business value has trumped the data first approach.
Let's face it, most industrials and manufacturers still operate like they did 50 years ago, with many legacy systems present. Safety prevails in most of what they do. Operations are managed statistically and supported by regular testing. Some systems run siloed to prevent blow ups and some safety regulations even prevent full automation with people having to be present most times. Many workers hold so much operational knowledge to the point that shift changes result in inefficiencies, which costs industry more than $20 billion annually. This is all to say, production related data continues to reside in many places.
Industrial AI holds much promise to unlock value, but it remains a tool for consultants and advanced users at a cost that only the major leaguers can afford. Many software providers tout scalability but few if any can achieve the repeatability and cost effectiveness of traditional enterprise solutions. Most vendors are unsustainably losing money trying to achieve this. With such complexity, risk and cost, smaller industrials and manufacturers - who contribute to more than 80% of GDP - are completely left out in the cold. So much for AI global impact.
Canvass AI's journey has been all about addressing the above industry challenges. It has a proven methodology that these challenges can be overcome by humanizing AI, focusing on business value, building in automation, activating scalability, and achieving ROI.
Humanizing AI
AI can provide superpowers to operators. But that can only happen if it's highly accessible and manageable. We can't make engineers quants, but we can give them purpose-built engineering solutions augmenting the power of the engineer at work. Humanizing involves building confidence and trust. This means the technology needs to explain itself, as a fellow worker would upon taking corrective action.
Focusing on Business Value
Advanced technology has the tendency to attract the hardest problems to solve - some that have been plaguing production for years. But that is the least rewarding approach, as often what's solved has taken too long and the cost justification may turn out to be impractical. However, there are common asset reliability problems that persist across multiple operations and plants, which require constant monitoring and adjustment to maintain. By concentrating on these, the business impact is immediate, and the ROI is double-sided with not just an economic benefit, but a contribution to sustainability.
Building in Automation
Pre-engineered AI solutions are essentially software robots. They optimize and operate a process, an asset, or workflow in closed or open loop mode. The operator has complete control over the AI operating state.
Activating Scalability
The same operations will differ from plant to plant. Using the Canvass pre-engineered AI solutions, customers can optimize these operations dramatically across locations - in some use cases, by as much as 95 per cent less time. These AI Solution deployments can run in changing conditions by feeding operating data changes directly to the solutions in use. Scalability also depends on integration with existing OT and IT systems. This means layering AI-driven analytics on legacy APC, MES, and EMS systems, streaming predictions to existing operator systems, and feeding sustainability reporting on GHG emissions.
Achieving ROI
ROI must be within immediate reach for any AI effort to be sustainable. For every dollar invested in industrial AI, it should be possible to return at least 3x annually just on operational efficiencies alone. With pre-engineered AI solutions, this ROI could be achieved within 60-90 days of project start. The ROI can also be logarithmic in effect when focusing on specific use cases such as asset failure in the field, where returns can be as high as 20x. There's a bonus which comes free. With better efficiency comes less energy, water use, and less waste. Energy reduction on its own leads to carbon abatement which industrials can take to the bank.
Keep up with the ever-evolving AI landscape
Unlock exclusive AI content by subscribing to our newsletter!!
You May Also Like
---