Canada says Clearview's AI-based surveillance is illegal, asks to delete data
Canada says Clearview's AI-based surveillance is illegal, asks to delete data
This is a request, not an order – but the government might decide to pursue more aggressive action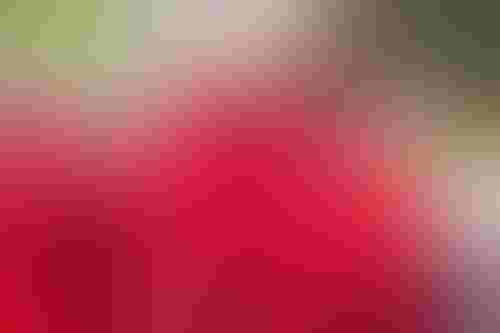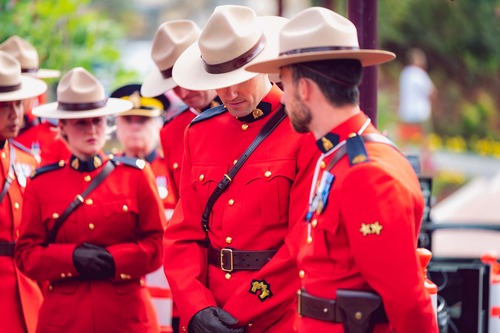 This is not an order – but the government might decide to pursue more aggressive action
The Canadian government has accused facial recognition startup Clearview of collecting, using, and disclosing Canadians' personal and biometric information without their knowledge or consent.
Some of the data was used for purposes so inappropriate, the government said, that even informed consent would not render it appropriate.
Clearview AI enables law enforcement agencies and other organizations to match photographs of unknown people against the company's databank of more than 3 billion images, including children. Those images are primarily scraped from social media.
A multi-agency investigation into the New York-based AI company found it violated federal and provincial privacy laws in Canada, and called for the business to delete any information it had on Canadians. Should Clearview refuse, the government said it would "pursue other actions."
I can see clearly now the AI is gone
"What Clearview does is mass surveillance and it is illegal," Daniel Therrien, Privacy Commissioner of Canada, said. "It is completely unacceptable for millions of people who will never be implicated in any crime to find themselves continually in a police lineup."
The investigation was carried out by the Office of the Privacy Commissioner of Canada, the Commission d'accès à l'information du Québec, the Office of the Information and Privacy Commissioner for British Columbia and the Office of the Information and Privacy Commissioner of Alberta.
It found that, in addition to the breaches of privacy, Clearview left Canadians open to potential harms that include the risk of misidentification and exposure to potential data breaches.
"It is unacceptable and deeply troubling that a company would create a giant database of our biometric data and sell it for profit without recognizing its invasive nature," Michael McEvoy, Information and Privacy Commissioner for British Columbia, said.
The Royal Canadian Mounted Police was among Clearview's paying customers, as one of 48 accounts were created for law enforcement and other organizations across the country.
But shortly after the investigation began, Clearview stopped marketing its services to Canadian businesses and agencies, discontinuing its contract with RCMP in July 2020.
Privacy regulators recommend that Clearview stops offering its facial recognition services to Canadian clients; stops collecting images of individuals in Canada; and deletes all previously collected images and biometric facial arrays of individuals in Canada.
When confronted with the findings of the investigation, the company argued that Canadian privacy laws do not apply because it does not have a "real and substantial connection" to Canada.
Clearview also argued that "consent was not required because the information was publicly available," and that individuals had permitted their images to be placed on websites (although Clearview is able to pick out faces of people who happen to be in the background of photographs).
Its response, investigators said, showed Clearview did not demonstrate a willingness to follow the recommendations. "The four authorities will pursue other actions available under their respective Acts to bring Clearview into compliance with Canadian laws," they warned.
The Office of the Privacy Commissioner of Canada has launched a separate investigation into RCMP's use of Clearview AI.
The federal Commissioner's office is currently working with provincial counterparts to develop guidance on the use of facial recognition technologies for law enforcement agencies.
The Canadian parliament is currently debating Bill C-11, a new privacy legislation that could give individuals more rights over their data and likeness. "Parliamentarians reviewing Bill C-11 may wish to send a clear message, through that bill, that where there is a conflict between commercial objectives and privacy protection, Canadians' privacy rights should prevail," Commissioner Therrien said.
Quebec is debating a similar law, currently known as Bill 64. "Clearview's massive collection of millions of images without the consent or knowledge of individuals for the purpose of marketing facial recognition services does not comply with Quebec's privacy or biometric legislation," Diane Poitras, president of the Commission d'accès à l'information du Québec, said.
"The stance taken by Clearview that it is in compliance with the laws that apply to it, underscores the need for greater oversight of the use of this technology as well as providing regulatory authorities with additional tools of deterrence like those proposed in Bill 64."
Clearview AI raised $8.6m last September on the back of multiple deals with the US federal agencies, as well as with governments in Australia and Saudi Arabia.
It is currently being sued over privacy violations by Vermont and the ACLU.
Keep up with the ever-evolving AI landscape
Unlock exclusive AI content by subscribing to our newsletter!!
You May Also Like
---