CES 2022: John Deere intros self-driving tractor
CES 2022: John Deere intros self-driving tractor
Autonomous tractor has six stereo cameras, 360-degree obstacle detection and machine learning capabilities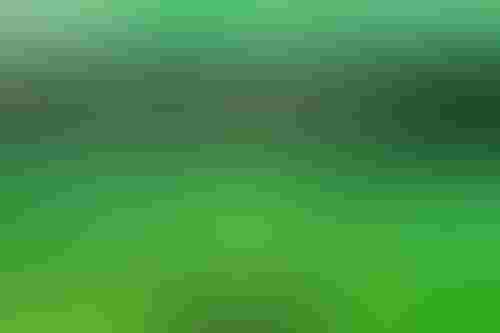 Autonomous tractor has six stereo cameras, 360-degree obstacle detection and machine learning capabilities
John Deere introduced a fully autonomous tractor at CES this week and brought one to display at the show.
The machine is so large, Deere set up a building in the main CES parking lot to house it.
Deere has been automating many of its tractor features for some time.
"Advanced technology has always been on the farm," said Jahmy Hindman, John Deere chief technology, who introduced the self-driving tractor at a CES press conference.
On a typical day of spring planting, the Deere machine can process up to 15 million sensor measurements per second, according to the company.
The 8R tractor featured at CES already was highly automated.
Even before its self-driving capabilities, the tractor with a 60-foot, 24-row planter was powered by more than 300 sensors and 140 controllers and able to process 15,000 measurements per second per machine.
John Deere tractors have been able to self-steer, precisely place seeds and develop accurate geospatial data insights for close to two decades. A Deere tractor and planter can plant 700 corn seeds and 2,800 soybean seeds every second, according to the company.
"The 8R is the most automated tractor in the fleet," said Willy Pell, vice president of autonomy at John Deere, as he walked me through the new self-driving features.
Added to the front of the tractor is an array of cameras and a box housing Nvidia chips, where the artificial intelligence and machine learning is handled.
"All the machine learning is automated," said Pell.
The self-driving tractors already have been in use at a number of farms during the testing process, since current 8R models can be converted to fully autonomous rather than replacing the tractor.
The tractor, before the self-driving capabilities, typically sells for several hundred thousand dollars, Pell said.
The autonomous tractor has six stereo cameras, 360-degree obstacle detection, AI and machine learning capabilities and real time data sharing for remote monitoring and management.
A farmer can monitor the stats via a mobile phone and the only time the tractor needs attendance is for refueling.
"The farm is a high-tech operation"," said Hindman.
And now that tech, and the farm, are becoming more automated.
Keep up with the ever-evolving AI landscape
Unlock exclusive AI content by subscribing to our newsletter!!
You May Also Like
---