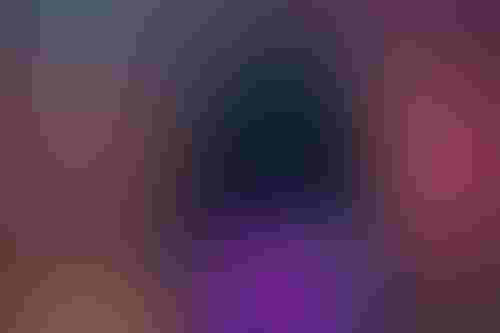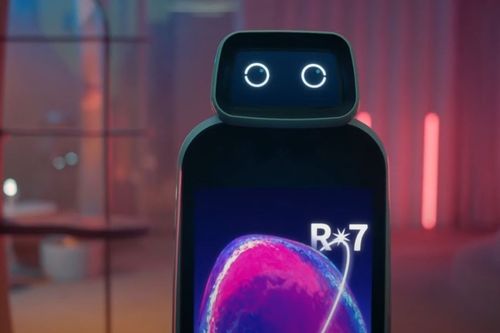 The company outlined tech plans to improve lives by deploying robots both inside and out of the home
LG's CES 2022 announcements focused on AI and smart deployments to improve lives both in and out of the home.
The electronics maker's messaging was upbeat with a menagerie of music from singer and brand ambassador John Legend, along with positive messages about improving lives through tech.
The company revealed robots for deployment in various settings like deliveries and housecleaning, as well as futuristic vehicles with 'meta' screens.
CEO William Cho, who only replaced Bong-seok Kwon as company chief at the end of November, stressed in the announcement that LG was focused on transforming lives "at a fundamental level."
"Our job is to support and empower you to obtain the better life you deserve," he said.
LG bets big on bots
One of the stand-out reveals of its announcement was its robotics lineup. LG showed off several bots performing a variety of tasks.
The CLOi GuideBot was shown directing guests, with the potential for use in conferences and retail applications.
It boasts a sizable screen that can display advertising and navigate environments while directing guests. The GuideBot also houses speech recognition and touch interaction.
LG also unveiled the CLOi Serve Bot, capable of serving drinks and snacks to guests.
These bots can be deployed in public spaces like restaurants, hospitals and office buildings to assist humans without requiring human-to-human interaction and can navigate autonomously.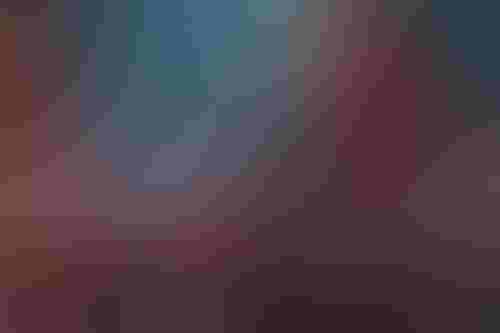 And in terms of bots bringing things to people, the LG proudly exhibited its door-to-door delivery robot bringing packages to people.
The small four-wheeled unit can run both indoors and outdoors. At the press conference, the robot was shown dynamically navigating various terrains including snow and stairs.
Not much information was unveiled about the delivery robot, however, but it could see potential deployment in logistics and food deliveries.
LG also displayed its robot vacuum cleaners.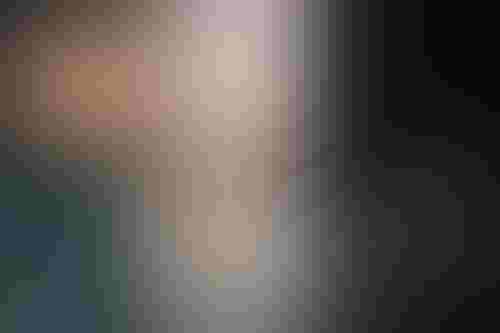 Step into the Omnipod
LG also exhibited the Vision Omnipod: a futuristic mobility concept designed to bring one's home to the car.
The four-wheeled car boasts a plethora of appliances, including a sizable "meta environment" screen and an innovative dashboard display.
The vehicle also included the ability to interact with virtual influencer Reah Keem. Keem was shown instructing a human on warm-up techniques via the Omnipod's screen.
"We are transforming hardware and software to transform your in-vehicle experiences so you can enjoy the comfort and confidence of your home on the go. An extension of your home experience on the go so we can make our spaces limitless and our experiences seamless," said CEO Cho.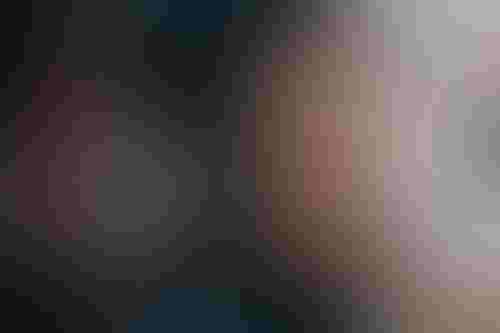 Any other business
LG also showcased several other innovative consumer products, including a 97-inch OLED TV as well as its room to room share feature, new UltraGear gaming monitors and speakers and a "largely automated" herb terrarium for kitchens dubbed 'Tiiun.'
The electronics maker also paraded the LG Independa Health Hub. Integrated into its TVs, it allows for users to video conference with healthcare professionals to provide assistance and care remotely.
Keep up with the ever-evolving AI landscape
Unlock exclusive AI content by subscribing to our newsletter!!
You May Also Like
---