CES 2023 AI Roundup: AMD AI Chips, Nvidia Omniverse Updates
CES 2023 AI Roundup: AMD AI Chips, Nvidia Omniverse Updates
Also – Amazon's Alexa integrations and Lenovo's AI gaming chips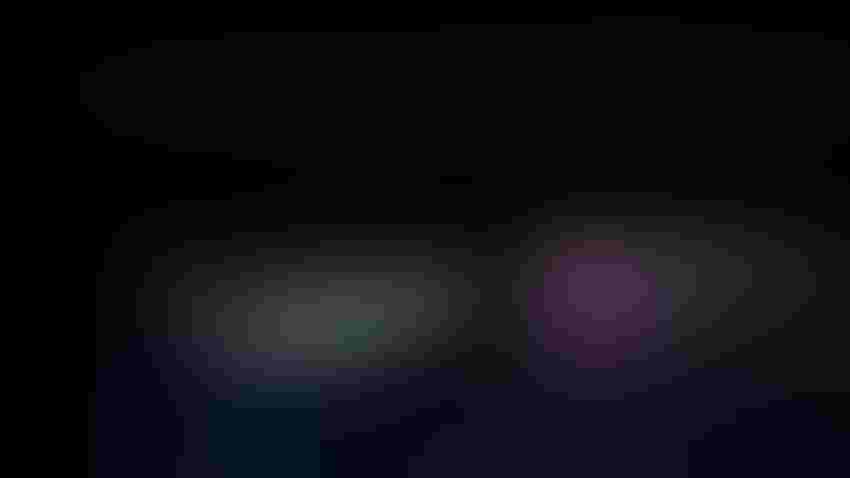 CES, one of the largest tech events in the world, has come and gone for another year.
AI Business brings you some of the AI announcements you may have missed from the show floor in Las Vegas.
AMD's Alveo V70 AI Accelerator Preview
Chipmaker AMD gave the world a glimpse of Alveo V70, a new high-performance, energy-efficient AI inference accelerator.
Designed for data center and cloud deployments, the hardware is based on AMD's XDNA with AI Engine architecture.
According to AMD, the Alveo V70 "extends pervasive AI from edge to cloud and delivers industry-leading compute efficiency for the most demanding workloads."
The chipmakers also provided a look at its new integrated data center CPU and GPU, the AMD Instinct MI300. Built for HPC and AI performance, the MI3000 boasts Zen 4 CPU cores and HBM memory chips atop AMD's CDNA3 GPU architecture.
Ryzen AI Technology
AMD also unveiled Ryzen AI Technology – the first dedicated artificial intelligence hardware in an X86 processor, part of the new Ryzen 7040 Series Mobile processors.
The new hardware is focused on bringing adaptive AI architecture to laptop computing – providing more performance for real time AI experiences.
Nvidia Omniverse gets new tools
In a special address at CES, Nvidia announced new features for its metaverse application development platform, Omniverse, including enhancements for the 3D modeling tool Blender and a new suite of experimental generative AI tools.
The changes give Blender users access to a new panel allowing them to transfer shape keys and rigged characters. The challenge of reattaching parts of rigged characters can now be solved with a one-button operation from Omniverse Audio2Face — an AI-enabled tool that generates realistic facial expressions from an audio file.
An expansion to Nvidia Canvas will allow all RTX users to access 360 surround images to create and conceptualize panoramic environments.
And the AI ToyBox, which features extensions derived from NVIDIA Research, enables creators to generate 3D meshes from 2D inputs.
Nvidia also announced that early access for the Unity Omniverse Connector, which provides Unity users the ability to send data to an Omniverse Nucleus server is now available.
Omniverse Ace
Nvidia also announced that developers and teams building virtual assistants can now register to join the early-access program for Omniverse Avatar Cloud Engine (ACE).
ACE is a suite of cloud-native AI tools designed to make it easier to build and deploy virtual assistants at scale.
Omniverse ACE provides the tools necessary to add intelligence and animation to any avatar, built on virtually any engine.
"These AI assistants can be designed for organizations across industries, enabling organizations to enhance existing workflows and unlock new business opportunities," Nvidia said.
The early-access program includes access to the pre-release versions of ACE animation AI and conversational AI microservices, including a text-to-speech tool that uses Riva TTS to synthesize natural-sounding speech from raw transcripts.
Lenovo's AI gaming chips
Lenovo used its CES slot to unveil an AI chip for gaming laptops. The Lenovo LA AI chip comes installed on its new Legion Pro 7 and 7i laptops as well as the Legion Pro 5 and 5i.
The AI chip powers the Lenovo AI Engine+, an ML-powered software platform designed to boost overall hardware performance. It can adjust the frame rates of games automatically and increase heat thresholds when playing games.
The new hardware is expected to ship around April or May.
Amazon, Panasonic partner on Alexa for cars
Amazon and Panasonic are collaborating to integrate Alexa into Panasonic's SkipGen in-vehicle infotainment system.
Customers will be able to use Alexa by simply saying the digital assistant's wake word. Drivers can use Alexa to customize car control features and aid in navigation, among other capabilities.
Alexa meets Josh
Sticking with Amazon, the e-commerce giant is partnering with home automation company Josh.ai on multi-assistant integrations.
The pair demonstrated at CES that while Josh.ai's assistant can control the smart home and its connected devices, users can simultaneously use Alexa for things such as managing shopping and getting news updates.
Keep up with the ever-evolving AI landscape
Unlock exclusive AI content by subscribing to our newsletter!!
You May Also Like
---