Clearview AI secures US patent for facial recognition tech
Clearview AI secures US patent for facial recognition tech
USPTO grant comes as startup faces growing government pressure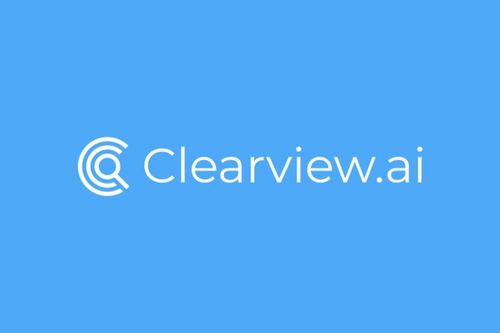 USPTO grant comes as startup faces growing government pressure
AI startup Clearview AI announced it obtained U.S. patent protection for its facial recognition technology.
The startup claims the patent, 'Methods for Providing Information About a Person Based on Facial Recognition,' is the first of its kind for a facial recognition company.
The patent (No. 11,250,266) was first published last year, with Clearview given a notice of allowance from the U.S. Patent and Trademark Office (USPTO) in December, meaning the startup's application was approved, pending administrative proceedings.
According to Clearview, the patent covers innovations related to gathering publicly available information from the internet, including social media sites and photos, and then matches similar photos.
"While many facial recognition technologies exist, it is the combination of gathering information from the public internet with facial recognition capabilities that earned Clearview AI patent protection," the startup stated.
"This distinction is more than an intellectual property protection; it is a clear acknowledgment of Clearview AI's technological innovation in the artificial intelligence industry," said Hoan Ton-That, co-founder and CEO of Clearview AI.
AI Business has contacted the USPTO for comment but has not responded at the time of this writing.
Patents amid pressure
Clearview's technology has brought scrutiny from governments across the world over issues relating to privacy.
In the U.K., Clearview given a provisional $23 million fine by the country's data watchdog for use of images, data scraped from the internet and the use of biometrics for facial recognition.
The proposed fine is not final and may be subject to change or no further formal action with a final decision expected by mid-2022.
Clearview said the U.K. Information Commissioner's Office (ICO) findings were "factually and legally incorrect."
The ICO's investigation was a joint one, partnering with its Australian counterpart, the Office of the Australian information commissioner (OAIC).
The OAIC previously found Clearview to be in breach of Australian privacy laws.
"The covert collection of this kind of sensitive information is unreasonably intrusive and unfair," Angelene Falk, Australia's information commissioner, said at the time. Clearview also disputed the Australian findings.
Clearview also drew fire from the Canadian government, with officials last year calling for it to delete any information it had on Canadians.
Should the company refuse, the Canadian government said it would pursue other actions.
Who is Clearview?
Clearview was founded in 2017 proclaiming itself to be the "Google search for faces."
Clearview shot into the public eye in January 2020, after it claimed it had scraped more than 3 billion publicly available images from Facebook, YouTube, Instagram and other platforms.
The startup previously offered its services to law enforcement agencies on a free trial basis, which was later discontinued.
The company has individual customers who work for the FBI, Customs and Border Protection (CBP), Interpol and numerous local police departments.
Keep up with the ever-evolving AI landscape
Unlock exclusive AI content by subscribing to our newsletter!!
You May Also Like
---