Confirmed: VW to work with Ford and Argo AI on self-driving tech
Confirmed: VW to work with Ford and Argo AI on self-driving tech
The companies will share development costs, while competing on self-driving services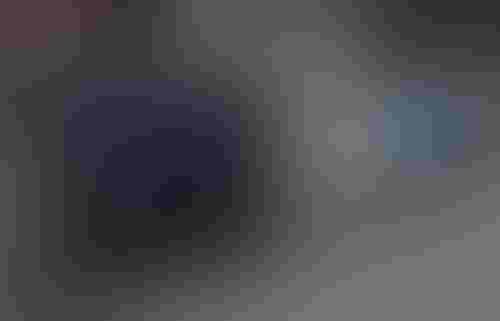 The companies will share development costs, while competing on self-driving services
The Volkswagen Group has finalized its $2.6 billion investment in Argo AI, the autonomous driving startup based in Pittsburgh, Pennsylvania.
It means Argo AI, which was formed in 2016, is now jointly controlled by VW and Ford, as equal shareholders in the company.
The deal was announced in July last year and will see the three firms collaborate on self-driving vehicles.
A key part of the agreement will see the VW Group transfer Audi's Autonomous Intelligent Driving Division, valued at £1.6 billion, to Argo AI.
Welcome to Europe
The Munich-based division, which has around 200 staff, will become Argo AI's European hub and its fifth engineering center. The other four are in the USA, and the company's total workforce will increase to more than 1,000.
While sizeable, the German company's outlay is dwarfed by Ford's investment in self-driving tech. It formed Ford Autonomous Vehicles LLC in 2018 and has committed to spending $4billion by 2023; this might not suffice, and Ford has been keen to get outside investors on board to help with the rising costs of developing autonomous vehicles.
The automotive giants believe that Argo AI's self-driving system has potential to be scaled up extensively and quickly, with plans for a commercial roll-out next year. Road trials have already been conducted in Pittsburgh, Detroit, Palo Alto and Cranbury, New Jersey, the locations of the company's engineering centers.
Argo AI's focus is on delivering a level 4 self-driving system – capable of fully autonomous driving – that can be used for ride sharing and delivery services in urban areas.
On confirmation of the deal, Argo AI said in a blog post: "Our self-driving system has the largest geographic deployment potential of any autonomous driving technology to date.
"It also has the potential to be integrated into many vehicle types across multiple brands. With Volkswagen and Ford integrating Argo AI's self-driving system into their vehicles to support distinct initiatives for moving people and goods, we have a clear pathway to making a positive impact on the world."
John Lawler, CEO of Ford Autonomous Vehicles LLC and Ford VP for Mobility Partnerships, also spoke about the deal and how the arrangement between his company, VW and Argo AI would work in practice.
"Working together with Argo AI positions both Ford and Volkswagen to better serve our future customers while improving cost and capital efficiencies," Lawler said. "The moment our teams started talking, all three parties could see the value of working together.
"At Ford, we believe self-driving technology can make people's lives easier and provide new and more efficient mobility solutions for our congested cities. Building a safe, scalable and trusted self-driving service, however, is no small task. It's also not a cheap one.
"We've committed to spending more than $4 billion through 2023 on the development of our self-driving service. A large part of this investment is dedicated to developing the self-driving system. With Volkswagen's investment in Argo AI, we will now share the cost of developing Argo AI's technology."
Lawler added that customers need not fear copycat products as part of the deal. "While our companies are sharing Argo AI's technology development costs, Ford will remain independent and fiercely competitive in building its own self-driving service," he said.
Keep up with the ever-evolving AI landscape
Unlock exclusive AI content by subscribing to our newsletter.
You May Also Like
---