Customer-Facing AI At TGI Fridays
Customer-Facing AI At TGI Fridays
Customer-Facing AI At TGI Fridays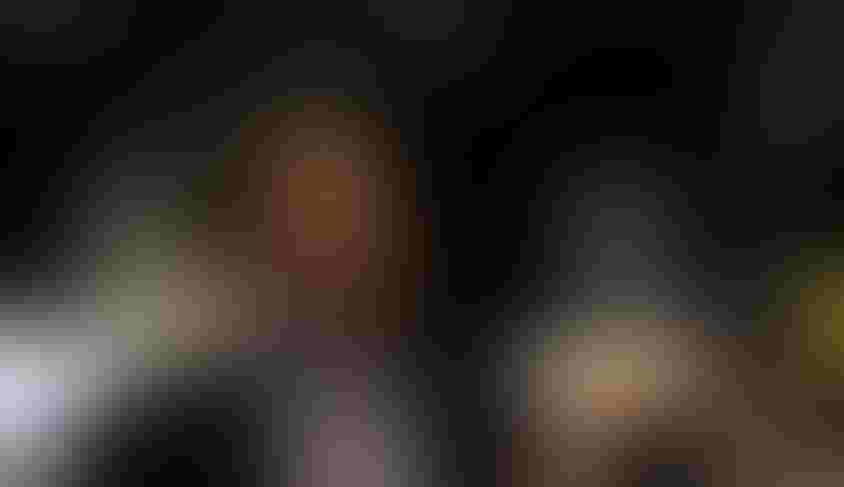 AI is billed as a revolutionary technology set to change the world - but how can it start to change brands? To find out how, we caught up with Sherif Mityas, Chief Global Experience Officer at TGI Fridays, at The AI Summit London 2018.
Read our feature article with Sherif here
Transcript
CD: I'm Ciarán Daly, editor of AI Business, here today with Sherif Mityas, Chief Global Experience Officer for TGI Fridays. How's it going today?
SM: It's going well, thank you.
CD: You've just come off stage from your keynote. Could you tell me a little bit about what you were talking about and how the reception was?
SM: I really wanna talk about how brands - consumer-facing brands - can really use AI, right? I think there's a lot of talk around technology and solving world peace and world hunger, but what's a real application for a brand that actually touches consumers and guests? And how can people think about starting on that journey and really seeing a return, because these technologies are moving fast, they're expensive. How do you really get down to what's the purpose, the application, that will really drive a new and interesting opportunity for a brand's guests and consumers?
CD: So, how can they?
SM: Well I think at the end of the day it's gotta be relevant. For us at Friday's, it's all about personalizing the experience. If I can use data, and use the AI to understand who an individual guest is, make them feel like an insider - like a VIP! - so when you walk into our restaurants, I might know your favourite drink. I might be able to suggest something based on your specific tastes and preferences, likes and dislikes, that might make you a little bit more loyal to our brand. That might make you want to come back to a Friday's one more time, because we know and we respect who you are as an individual, versus marketing one to many.
CD: Absolutely, so how is that journey coming along at the minute?
SM: I would say we're in the 'crawl' of the 'walk-and-run' phase. There's still lots of things we're learning as a brand but a lot of good near-term results. We've been able to double our online business through the use of AI. We've been able to engage with our guests on social platforms and voice platforms by 300% more than we used to, really because the AI again allows us to personalise those exchanges. Now we're heading to new things like an AI-powered virtual mixologist, being able to create one of a kind drinks for our guests at our bars.
CD: I could go for that.
SM: It's a good drink.
CD: In that context, what is it about The AI Summit that made you want to engage with the conversations going on here?
SM: The AI Summit to me is a great opportunity to learn really quickly from a lot of smart people. We're not at echnology company, we're a restaurant brand. For us, we need to partner with smart people. We need to partner with the startups and the newcomers and ask the question, what's next? What's coming? To be able to differentiate for ourselves, to create a competitive advantage, but also to provide something unique for our guests. Being able to walk around here and just see all the new cool things people are working on, I think they were in their garage last year and now they're here on the main stage. It's being part of that community, being part of understanding what's coming, and being able to see how could some of these technologies apply to our world and our brand and our guests, there's no better place to be.
CD: What's next for the customer experience at TGI Fridays?
SM: Well, for us, it's always about putting the guest first and foremost and at the centre of everything we do. For us, what technologies are going to allow that guest to have a better, more seamless, more convenient, more fun experience with our brand whether they're inside our restaurants or maybe even sitting at home enjoying Friday's with their friends and family.
CD: Sherif, thank you very much for your time.
With flagship shows in San Francisco, New York, Singapore, Hong Kong, Tokyo and Zurich, 2018 will see over 30,000 delegates from businesses globally joining the AI revolution through The AI Summit events.
The AI Summit series uniquely have the support of tech's elite, with our 2018 Industry Partners featuring AWS, IBM Watson, Microsoft, Cisco, Oracle, Google, HCL, PwC, Publicis Sapient, Genpact, Intel alongside 300+ sponsors and partners.
Exclusive, inspirational insights from acclaimed speakers are frequently reported by the world's foremost press including official media partners CBS, Reuters, BBC, The Times, Quartz, Tech Radar.
Keep up with the ever-evolving AI landscape
Unlock exclusive AI content by subscribing to our newsletter!!
You May Also Like
---