Cyber security firm Vectra AI sees valuation jump to $1.2 billion following Series F
Cyber security firm Vectra AI sees valuation jump to $1.2 billion following Series F
After a very busy, very profitable 2020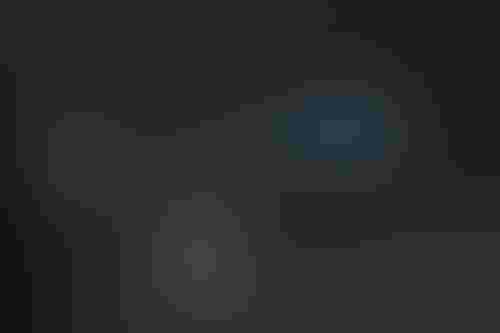 After a very busy, very profitable 2020
Silicon Valley cyber security startup Vectra AI has secured $130 million in its latest financing round, led by Blackstone Growth.
Existing investors also participated, increasing the company's total funding to more than $350 million, at a post-money valuation of $1.2 billion.
Vectra said it will use the investment to expand into new markets and geographies.
"As organizations around the world increasingly focus on cyber security, we believe Vectra is providing a critical solution that levels the playing field against the sophisticated actors that generate the most damaging cyber threats," James Socas, managing director at Blackstone, said. "Vectra is exactly the kind of fast-growing leader we help back and build at Blackstone."
Funding to help 'achieve mission'
Vectra AI was established in 2011 with headquarters in San Jose. The company develops AI-powered network detection and response tools that can automatically analyze users, devices, and their traffic, and prioritize alerts. It claims to employ a large team of data scientists, working on supervised and unsupervised deep learning models for its platform.
Vectra suggested that high-profile attacks like that of the SolarWinds and Microsoft Exchange breaches are "becoming commonplace and hard[er] to detect" and are driving the sales of its cyber security products.
In 2020, the company's annual growth rate exceeded 100 percent, while sales of its Cognito Detect for Microsoft Office 365 grew over 700 percent.
Vectra said its Cognito product "detects attacker behaviors and protects its users from being compromised, regardless of location."
"The platform works across the complex enterprise IT infrastructure to continuously learn, and deploys advanced AI, threat intelligence feeds, and known attack profiles to identify breaches as they are being executed. This approach provides security teams with invaluable time to respond to threats and seamlessly integrates with existing security tools to automatically remediate threats," the company said.
Vectra CEO Hitesh Sheth commented, "To protect their employees and digital assets, our customers require security solutions that are smarter than today's adversaries and provide coverage for cloud, data centers, and SaaS applications.
"As we look to the future, Blackstone's global presence, operational resources, and in-house technology expertise will help us achieve our mission to become one of the dominant cyber security companies in the world."
Vectra's announcement sees it trying to keep pace with AI-powered rival Darktrace, which launched an IPO in London on Friday, raising £165 million and seeing share price surge 40 percent in a day.
Keep up with the ever-evolving AI landscape
Unlock exclusive AI content by subscribing to our newsletter!!
You May Also Like
---