Data platform vendor Snowflake scores highest ever software IPO
Data platform vendor Snowflake scores highest ever software IPO
Its immense popularity could spell bad news for the likes of Azure and AWS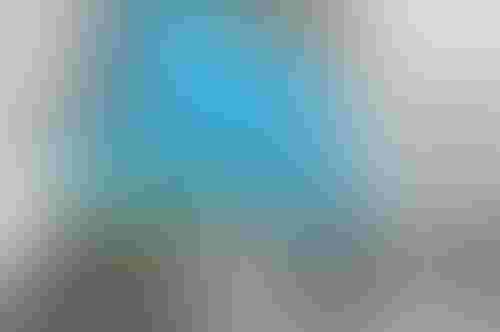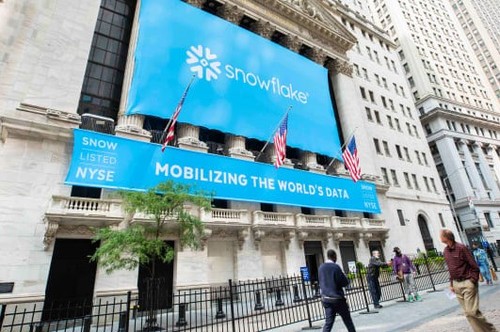 Its immense popularity could be bad news for the likes of Azure and AWS
Cloud-based data warehousing specialist Snowflake has delivered the biggest software IPO in history, built on the confidence in a future driven by AI.
On Tuesday afternoon, the company had priced its shares at $120 each, giving it a value of some $33.2 billion.
When shares opened on Wednesday morning, however, they skyrocketed to $245 – by lunchtime, Snowflake's shares were trading at $258, giving the company an eye-watering $71 billion valuation right out of the gate.
This is all very good news for the Snowflake's early investors, which have ploughed more than $215 million into the company since August 2012.
And of course, Snowflake's founders will certainly welcome the development, having been granted billionaire status overnight. But why all the excitement in the first place?
Simply put, it presents itself as a viable rival to data warehousing services offered by cloud giants such as Amazon's AWS and Microsoft's Azure. Like these juggernauts, Snowflake enables businesses to analyze data stored in the cloud – including enormous datasets needed to train machine learning models. Snowflake claims it can do this cheaper – a hugely attractive point in the age of data-driven everything.
More for less
The difference lies within Snowflake's software architecture. Its computing power is split into three sections: one to store data, one to analyze data and one to keep the whole system running. Its users are only charged for the amount of data storage and power they actually need.
AWS, for example, doesn't separate storage and analysis, so its clients have no option but to pony up for computing power they're not using.
Snowflake also allows clients to more easily share data, as well as leverage an internal marketplace for the sales and purchases of datasets.
And this approach is evidently paying off. In its most recent regulatory filing with the Securities and Exchange Commission, the company revealed that it now has more than 3,100 customers – double the total from a year ago. That includes 146 of the Fortune 500 firms. The company generated $403 million in revenue over the past four quarters, leaving it with a market capitalization-to-sales ratio of about 175x.
Speaking to Market Watch, Global X research analyst Andrew Little noted that the buzz around Snowflake clearly indicates how innovation in this area is in high demand. "The attention around Snowflake's IPO is great example of how accelerated cloud-computing adoption is making companies involved in the space more valuable, particularly those that make navigating virtualization easier," he said.
Keep up with the ever-evolving AI landscape
Unlock exclusive AI content by subscribing to our newsletter!!
You May Also Like
---