Digital twin firm Matterport goes public, EMEA MD reveals future plans
Digital twin firm Matterport goes public, EMEA MD reveals future plans
Facebook is using Matterport's spatial data to train robots to do chores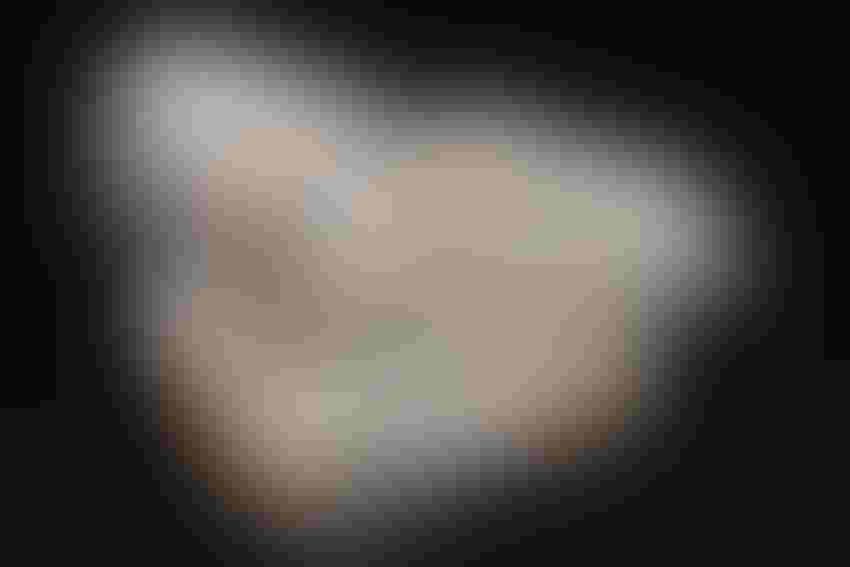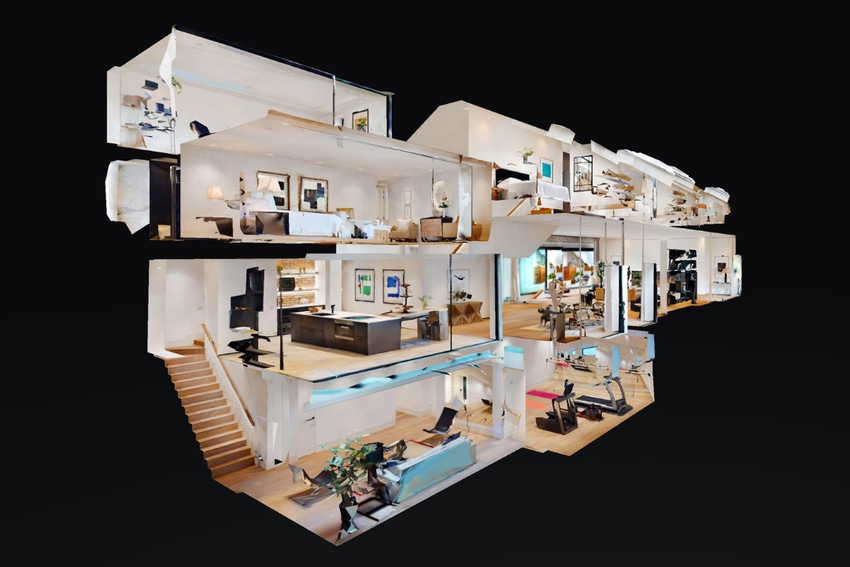 Matterport, a software firm that specializes in digital twin technologies, has gone public on Nasdaq through a merger with special-purpose acquisition company (SPAC) Gores Holdings VI, backed by tech buyout billionaire Alec Gores.
The newly listed company has started trading under the symbol MTTR.
The deal valued the combined entity at $2.9 billion, with Matterport receiving $640 million in cash following the merger.
"We're at the dawn of a new era for what's possible when buildings become data. To capitalize on this extraordinary market opportunity, we plan to increase our investment in our customers' success, scale innovation and R&D, and accelerate growth through our spatial data platform for the 20 billion spaces around the world," RJ Pittman, CEO, and chair of the board of directors at Matterport, said.
As part of its IPO celebrations, the company recreated the Nasdaq MarketSite in New York via a digital twin, with users capable of navigating the site and even ringing the ceremonial bell.
[Listen to key extracts from the interview below]
AI Business · Digital twin software firm Matterport goes public, EMEA MD reveals future plans
Enter the
metaverse

matterverse

Matterport has been developing spatial tech since 2011, with offices in California, London, and Singapore. The company offers a range of devices to 'capture' a property that is then processed by Cortex, its AI and ML engine, in the cloud – with the platform capable of taking 2D imagery and turning it into 3D representations.

Matterport initially sold specialized cameras to real estate agents and hoteliers to create 3D walk-throughs of properties. Today, users can capture 3D models using their iPhones – with James Morris-Manuel, the company's managing director for EMEA, telling AI Business that Android functionality is on the way.

Speaking days before the IPO, he said the company sees the built environment as a $230 trillion asset class, suggesting it's as much as three times larger than the current equities markets combined.

"It's a huge untapped asset class where the majority of it is in analog – it's not even digital yet, so the opportunity is huge."

"We estimate that there are around four billion buildings that can be captured in the world, and with those four billion buildings, that makes up approximately 20 billion spaces. Buildings in their entirety might have retail on the ground floor, offices in the middle, and residential on the top. For Matterport, that represents an opportunity of around $240 billion of the total addressable market."

The company's dataset is currently made up of five million buildings from across 150 countries.

"The five million digital twins on the platform represent about 15 billion square feet – it's a great number, but it's hard to visualize. 15 billion square feet is the equivalent of capturing every single physical property in New York five times," Morris-Manuel said.

Outlining his firm's decision to take the SPAC route, he said that it would give Matterport the ability to release more products around digital twins – including more features and functionality for its AI engine.

The company has developed partnerships with PTC and Autodesk, and just recently conducted a collaboration with Facebook, Morris-Manuel revealed. The social media giant obtained a license to Matterport's dataset to train robots to navigate homes, to conduct tasks like opening doors and putting away shopping. Back in June, Facebook CEO Mark Zuckerberg proclaimed he wanted to remake Facebook into a metaverse company.

Away from training robots for Facebook, Morris-Manuel said the list of industries where its technologies could be applied is "endless," but stressed that companies that use its platforms are not giving away their proprietary secrets, with "everything [being] anonymized in the datasets."

"From a licensing point of view, we're strict on keeping it opt-in and anonymized. This is for the benefit of the community."
Legal trouble brewing?
A week before Matterport was set to hit the trading floor, its former CEO Bill Brown filed a lawsuit against the company, alleging the firm had retroactively imposed restrictions that prevented him from freely trading his shares.
His suit, filed in the Delaware Court of Chancery, also alleges that the company was trying to stop him from making trades that had nothing to do with his own Matterport shares, by prohibiting him from trading derivative instruments like call and put options.
Brown asked the court to declare any restrictions placed on him unenforceable, and to find that the company's directors breached their fiduciary duty.
"Brown finally stands ready to reap the gains after devoting more than half a decade of his life to successfully guiding Matterport into a leading technology company," his suit reads. "Absent the ability to freely trade those shares and diversify his holdings once Matterport becomes publicly traded, however, that compensation is subject to significant market risk."
Keep up with the ever-evolving AI landscape
Unlock exclusive AI content by subscribing to our newsletter!!
You May Also Like
---