Enterprises view AI as key to success in a post-pandemic environment
Enterprises view AI as key to success in a post-pandemic environment
Recent study finds that AI boosts job creation, not job loss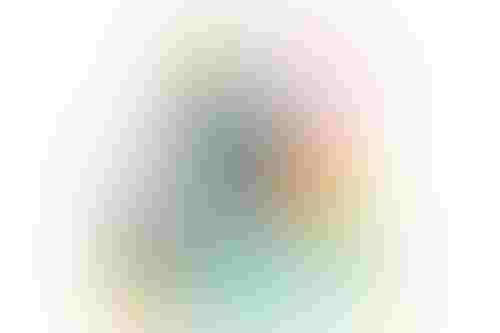 Recent study finds that AI boosts job creation, not job loss.
A study from enterprise data cloud provider, Cloudera, found that businesses are embracing AI, machine learning, and data analytics in a post-pandemic world. Most employees agree that these programs have been working, leading to more accuracy, deployment of new technologies, and cost savings. 
About 77% of technology workers believe that these three areas will benefit their organizations in the next three years. At the same time, employees also want their organizations to factor environmental, social and corporate governance into ways their companies can leverage technology for the greater good.
The pandemic has overcome doubt about the value of AI and machine learning in the workplace for most employees, alleviating fears over job loss. With the amount of data being generated to drive decisions, workers are welcoming the use of AI and machine learning as powerful productivity tools.
The biggest finding is that AI generates new jobs instead of eliminating them. Organizations are spending money on reskilling, upskilling, and training employees. In the next three years, one-third of the businesses will invest in data analytics training. One-fifth of the organizations plan to provide AI and machine learning training.
A surprising result is that more organizations are spending resources in environmental, social and corporate governance (26%) than new product development and services (24%) or boosting financial growth (21%).
However, tech employees believe that businesses are prioritizing productivity over environmental, social and corporate governance. Only 20% believe their organization is focusing on environmental, social, and corporate governance, which may drive some employees to quit.   
An overwhelming majority all the employees agree that AI is a valuable tool for developing sustainable business practices. Around 73% of the decision-makers would like their enterprises to take a more active role in enhancing the living standards for their communities and employees.
Most employees agree the issues with rolling out AI are financial constraints and a negative attitude toward the changes from colleagues. While 40% of the decision-makers see a challenge with scaling solutions, 42% of the tech workers believe that management doesn't understand the duties they're required to do.
For the most part, both decision-makers and tech workers agree that the digital transformation since the pandemic has been a success.
Keep up with the ever-evolving AI landscape
Unlock exclusive AI content by subscribing to our newsletter!!
You May Also Like
---