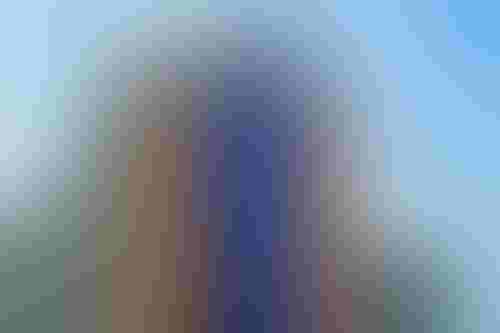 The funds will be available to 20-30 small and medium-sized companies focused on developing breakthrough AI applications
Looking to support the development of Europe's digital future, the European Investment Bank Group (EIB Group) is introducing a €150 million ($181m) financing instrument to back artificial intelligence companies throughout the region.
The EIB Group plans to invest in AI and technologies that complement AI, such as the Internet of Things, blockchain, and robotics – along with funds backed by the European Investment Fund (EIF).
"The potential of AI is enormous," said EIB vice president Teresa Czerwińska. "Today we can already see the initial impact of AI in many areas of our day-to-day lives, but it will be the defining factor for the way we work, study, and live in the future.
"If Europe wants to stay competitive and shape the conditions of AI development and use, while ensuring European values are respected, it needs to embrace AI and lead its development. By using our resources and combining the expertise and market access of the EIB and the EIF we are pioneering new ways of financing AI and helping to encourage more investment in this important sector."
Global competition
The investment is intended to help close the spending gap between the AI sector in Europe, and the competing markets in the US and China.
The new financing instrument aims to leverage the EIB Group and EIF expertise in AI, developed through the existing AI-blockchain pilot under InnovFin Equity, and direct EIB financing for AI companies via its venture debt program.
"Artificial intelligence is a key component in a technological revolution that we are already witnessing," EIF chief executive Alain Godard said. "There is strong market demand for co-investments in this sector. The EIB's expertise in assessing individual equity-type investments and the EIF's market reach and ability to leverage strongly on the fund managers in our portfolio active in the AI domain will ensure that the facility is deployed efficiently."
The funds are to be deployed within the next four years and will be available to companies in the EU and "Horizon 2020 associated countries" - the 13 states that are not members of the union, but contribute to Framework Program budgets proportionally to their GDP. These include Norway, Israel, and Switzerland.
In conjunction with private investors, the EIB Group plans to back 20 to 30 small and medium-sized early and growth-stage companies focused on developing breakthrough AI applications.
The overarching goal is to "support the European ecosystem of excellence and trust in AI and the European Digital Strategy of the European Commission."
Keep up with the ever-evolving AI landscape
Unlock exclusive AI content by subscribing to our newsletter!!
You May Also Like
---