Faraday Future insists it has a future, picks Nvidia AGX for potential car
Faraday Future insists it has a future, picks Nvidia AGX for potential car
A company that makes Tesla look stable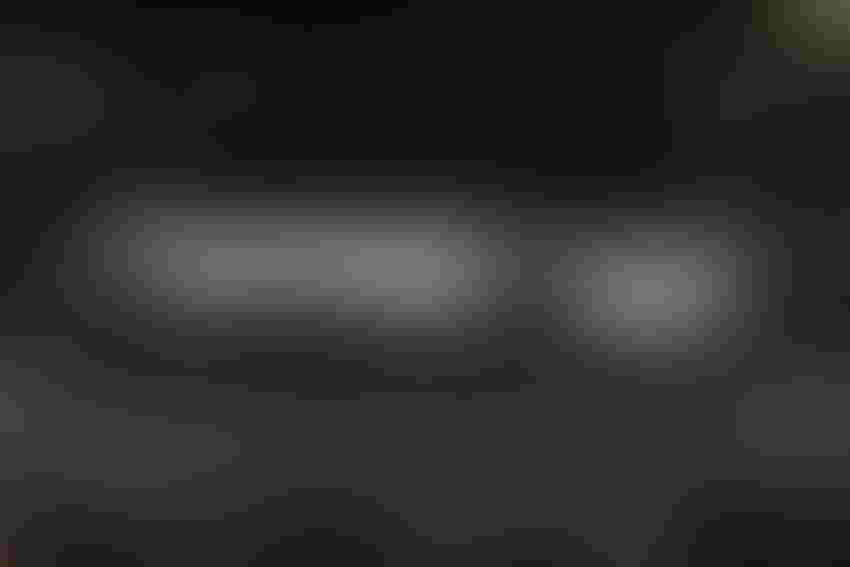 A company that makes Tesla look stable
Buried among product launches and announcements at Nvidia's annual GTC event, a troubled startup revealed it would use Nvidia's Drive AGX Xavier platform for its upcoming electric vehicle.
Or at least, it hopes to do so. Faraday Future often felt a misnomer, as the company stumbled from crisis to crisis, perpetually moments from destruction, forever teetering on the edge.
But, maybe, just maybe, it will finally build something that rolls out the door. And it'll have an Nvidia chip behind the wheel.
Do androids dream of electric sedans?
At one point, Faraday Future was heralded as a competitor to Tesla. Founded by Chinese billionaire Jia Yueting in 2014, the business expanded rapidly, promising to spend $1bn on a factory in 2015, growing to 1,000 employees in 2016.
Then, signs of distress, missed payments and confused public statements. It appeared Yueting's success wasn't as guaranteed as first thought, his empire back home built on sand, straddled with copious amounts of debt.
As his Chinese tech conglomerate LeEco crumbled, creditors came calling. More than $182m in assets was frozen, and the Chinese government demanded that Yueting - living in a coastal mansion in the US at the time - return home.
The businessman sent his wife instead, and was put on China's debt blacklist. She later filed for divorce, and is currently seeking $571 million, mostly in the form of mansions on the coast.
Faraday Futures has long tried to distance itself from its troubled, now former, CEO.
But with a business model designed to receive a continuous stream of money from a billionaire backer, it now had to deal with shareholders who were increasingly aware that the company they had invested in was not worth as much as they thought.
Product timelines were pushed back. Then came a glimmer of hope: in late 2019, a new hand was at the wheel, Carsten Breitfeld. And his hand could be a steady one - having previously launched BMW's all-electric i3 and hybrid i8.
Yueting, who was formally ejected from his job at the top as part of investor stipulations, remains employed as chief product and user officer.
Breitfeld announced that he had a simple aim for the five-year old company: ship something. The FF91 is now set to launch sometime this year.
It'll have a 130kWh lithium-ion battery pack, that the company claims will give the car more than 300 miles per charge. It'll also have a bunch of infotainment features, "more than 36" (37?) sensors, and - as revealed in this latest announcement - it'll have some Nvidia stuff inside too.
Like Tesla's cars, and a few others, the FF91 is billed as 'autonomous ready.' That is, those companies promise that all the hardware is there for the vehicle to run autonomously - they just have to get round to finishing the software, and you have to hope they will still be around to do that.
To be autonomous ready, the FF91 will include the Nvidia Drive AGX Xavier, which has six different types of redundant chips, allowing it to run AI, sensor processing, mapping, and driving software at around 30 teraops of performance.
"Autonomous driving and innovation are key parts of FF's DNA," Shyam Sundar, global head of vehicle SW Platform at Faraday Future, said.
"FF aims to release our first flagship vehicle before the end of this year, providing our global users with the convenience and comfort from
connected and autonomous capabilities on the road."
There's still at least one more roadblock in the way. To manufacture this car - which does exist and has been test-driven - the company needs more money.
After raising around $2bn in investment over the past half-decade, Faraday says it needs just a little more to get the vehicle out the door. So, at a time when Covid-19 wreaks havoc on global economies, the luxury carmaker is seeking further investment.
Riding on a cash injection high, it then plans to launch another car, the F81 EV, which will also feature Drive AGX Xavier. The company hopes that within 12-15 months of a successful equity round, it will be able to go public.
Keep up with the ever-evolving AI landscape
Unlock exclusive AI content by subscribing to our newsletter!!
You May Also Like
---