Fiat Chrysler to build cars for Voyage's driverless ride-hailing service
Fiat Chrysler to build cars for Voyage's driverless ride-hailing service
Following a similar deal with Google's Waymo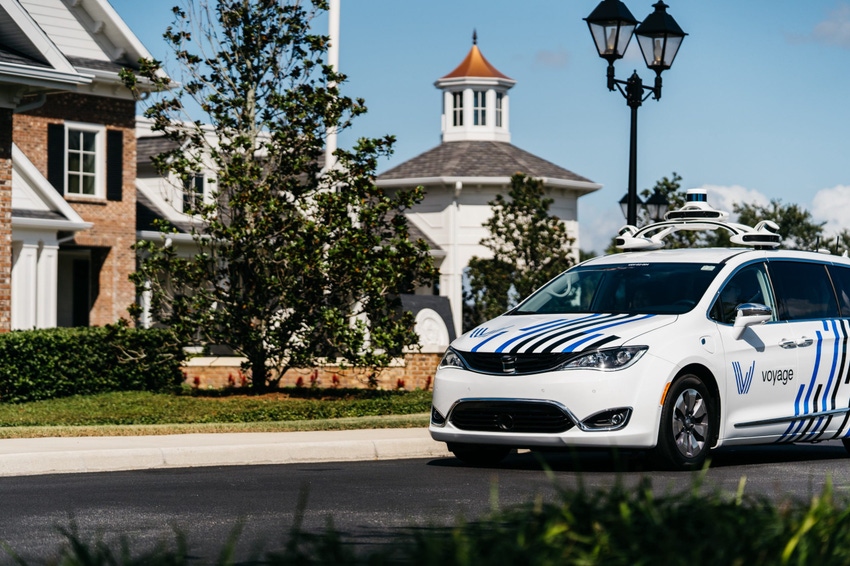 Following a similar deal with Google's Waymo
Automaker Fiat Chrysler will supply purpose-built vehicles for self-driving startup Voyage.
The deal, nearly two years in the making, will see Fiat Chrysler manufacture custom Pacifica Hybrids built for integration with automation technologies, including sensors, redundant braking, and changes to steering.
Fantastic voyage
"Building a self-driving car requires a deep connection between software and hardware, and both pieces need to be considered in tandem," Voyage CEO Oliver Cameron said in a Medium post.
"As part of this collaboration, Voyage and FCA will jointly adapt and validate the connections between the self-driving software, sensors, and embedded systems."
Voyage previously retrofitted Ford Fusion and Chrysler Pacifica models with its autonomous navigation hardware, testing the self-driving system - with a human at the wheel - in retirement villages in California and Florida.
"However, retrofitting an off-the-shelf car doesn't give the self-driving technology vehicle-level access to diagnostics and control surfaces that are required to operate without a driver," Cameron said.
It is not clear how many custom Chrysler Pacificas Voyage looks to buy. But it is likely that the company, which has raised $52 million from investors including Jaguar Land-Rover, ordered fewer than its rival, and presumptive market leader, Waymo.
The subsidiary of Google's Alphabet announced in 2018 that it would buy some 62,000 custom Pacifica Hybrid minivans, following a separate deal for 20,000 Jaguar Land Rover vehicles. At the time, Waymo had just 600 Pacifica vehicles.
Fiat Chrysler, which is in the final stages of a $50bn merger with Peugeot owner PSA, has several other self-driving partnerships underway. 
Last year, it announced a deal with Amazon-backed Aurora to integrate the startup's tech into FCA's line of Ram Truck commercial vehicles.
Earlier this year, the carmaker teamed up with Chinese startup AutoX to deploy robot taxis in China by the end of 2020.
TFiat Chrysler is part of a joint self-driving research and evaluation group formed by BMW, Intel, and Mobileye.
Keep up with the ever-evolving AI landscape
Unlock exclusive AI content by subscribing to our newsletter!!
You May Also Like
---