Flex Logic raises $55m for AI inferencing at the edge
Flex Logic raises $55m for AI inferencing at the edge
Another day, another chip startup funding round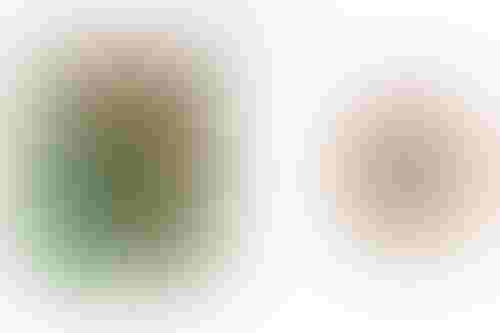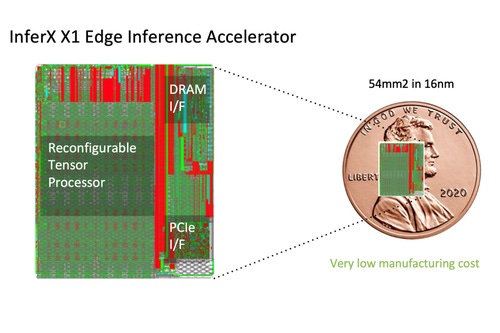 Another day, another chip startup funding round
Chip design startup Flex Logic has raised $55m as it targets artificial intelligence inferencing at the edge.
The company, which also licenses out eFPGA intellectual property, developed the InferX X1 semiconductor for low-cost processing at the site where the data is generated.
Cheap as chips
The company claims its products outperform market leader Nvidia in some key workloads, but where it really tries to shine is the price – with the X1 retailing at $99-$199 for small orders, and $34-$69 per chip for bulk orders.
It is particularly focused on 'megapixel vision applications' - meaning high definition video. The X1 includes a reconfigurable tensor processor, called nnMax, which contains 64 TPUs coupled with SRAM that can be reprogrammed in 4 millionths of a second, the company claims.
"Our InferX X1 chips and boards will be available for mass production in mid 2021 along with availability of our InferX Inference compiler, which takes in Tensorflow Lite and ONNX neural network models and generates the code to run InferX X1 without the detailed programming other solutions require," CEO Geoff Tate said.
He added that the new funds would be used to expand Flex Logix's software, engineering and customer support teams, as well as help get its products to market.
"Flex Logix's CEO Geoff Tate has a proven track record of success and capital stewardship – from managing AMD's Microprocessor and Logic group with over 500 people to leading his first start up, Rambus, from four people and $2 million in equity to a NASDAQ IPO and multi-billion dollar market cap," noted Peter Hebert, co-founder and managing partner at Lux Capital.
"We all have confidence Geoff can do it again, building Flex Logix into an industry-defining, stand-alone public company."
The Series D round was led by Mithril Capital, a global investment firm co-founded by Ajay Royan and Peter Thiel. "This technology advantage positions Flex Logix for rapid growth in edge enterprise inference in applications such as medical, retail, industrial, robotics and more," Royan said.
In the chip space, Mithril most recently invested in Arm specialist Nuvia. A few months later, the business was sold for $1.4 billion to Qualcomm.
Keep up with the ever-evolving AI landscape
Unlock exclusive AI content by subscribing to our newsletter!!
You May Also Like
---