FLIR introduces AI-enabled traffic cameras to help deal with congestion
FLIR introduces AI-enabled traffic cameras to help deal with congestion
TrafiCam AI and ThermiCam AI enable predictive traffic management, help avoid accidents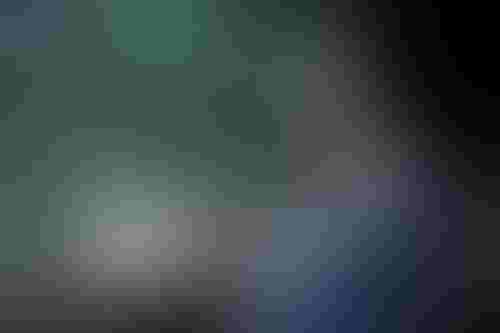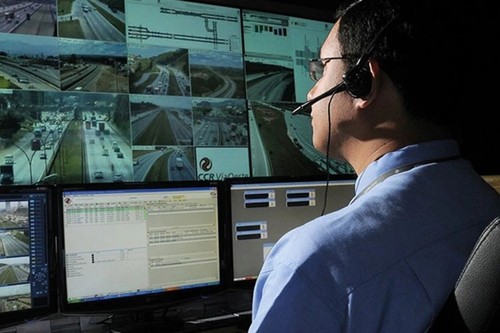 Predictive traffic management for smarter cities

Industrial tech outfit FLIR has announced the arrival of two intelligent cameras to its traffic solutions line-up: the FLIR TrafiCam AI, and the FLIR ThermiCam AI with thermal imaging.
Designed to be combined with FLIR's Acyclica cloud platform, the cameras can be used to predict traffic and help prevent congestion and accidents, therefore creating safer roads for pedestrians, cyclists, and drivers.
Both cameras capture traffic data in real-time, and send this information to signal controllers at intersections to help boost traffic flow. They are Wi-Fi-enabled for travel time calculations and other destination-related applications, and in the future they can be retrofitted with 5G cellular antennas to support vehicle-to-everything connectivity.
In addition to video, the ThermiCam captures heat energy data through all types of weather conditions and even through smoke – a pertinent feature for cities that are working on reducing traffic emissions.
"FLIR traffic systems are currently installed in 75 countries, and with the addition of ThermiCam AI and TrafiCam AI, FLIR now offers a fully-integrated solution that enables traffic engineers and city planners to apply AI-based learnings to continuously optimize traffic flow," said Rickard Lindvall, general manager of FLIR's solutions business. "The integrated solution enables cities to improve urban roadway design to make cities safer and more liveable."
Supporting smarter cities
The new cameras are the latest in a wide range of imaging and sensor solutions from FLIR, which has been increasingly active in the military surveillance and intelligence field.
In its most recent quarterly earnings call – which revealed solid year-on-year growth despite the challenges of COVID – FLIR's CEO Jim Cannon noted that the company is "purposely pivoting away from commercial and consumer markets to focus on our differentiated sensing solutions on applications within the broader industrial and defense industries".
FLIR has won millions of dollars in funding and awards relating to various military programs, and has received orders totalling nearly $75 million year-to-date from all four branches of the Armed Forces.
As the launch of the ThermiCam AI and TrafiCam AI indicates, the company is not pulling away from commercial endeavors entirely. Applications of AI in traffic management will have a significant role to play in the deployment of smart city technology – particularly as planners focus more keenly on sustainable transport models.
The global traffic sensors market is expected to register a CAGR of 8.1% between 2019 and 2024, so it makes sense for FLIR – already established in this sectror – to keep its fingers in the pie even as it explores more military-oriented pursuits.
Keep up with the ever-evolving AI landscape
Unlock exclusive AI content by subscribing to our newsletter!!
You May Also Like
---