Ford and Mobileye team up on ADAS
Ford and Mobileye team up on ADAS
Mustang Mach-E will have Intel inside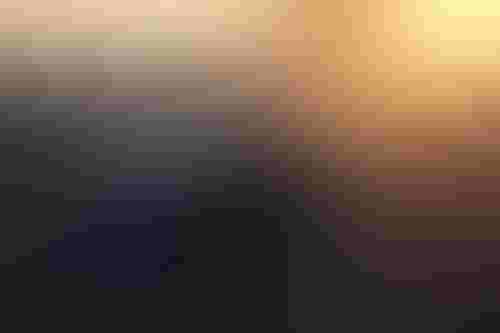 Mustang Mach-E and the F-150 pickup will have Intel inside
Ford has confirmed a deal with Intel's Mobileye; the agreement will see Mobileye EyeQ chips and software deployed in cars worldwide, including the new, all-electric Mustang Mach-E and F-150.
The EyeQ vision-sensing tech will support Ford's existing CoPilot 360 program to deliver advanced driver assistance capabilities.
It will be used to help identify objects seen by the vehicle's windscreen camera in order to improve forward collision warnings, vehicle, pedestrian and cyclist detection, and lane-keeping features.
While the two companies have collaborated for some time, this is the first time that Ford has committed to using Mobileye tech for the entire life cycle of its next-generation vehicles.
Indicating the significance of this deal, Ford will include the Mobileye logo on its driver-assist displays.
Intel's new market
Lisa Drake, chief operating officer at Ford North America and vice-president of global purchasing, said: "By customizing Mobileye's excellent software and sensing technology, Ford's great driver-assist features will continue to evolve and provide customers with confidence on the road throughout the life of their vehicles."
The agreement is another big win for Mobileye, which was founded by Israeli computer scientist Amnon Shashua and acquired by Intel for $15billion in 2017.
Vehicles is one of the fastest growing industry verticals at Intel, with revenue up 22 per cent to $254 million in the first quarter of 2020.
And the company is growing increasingly influential in the autonomous driving field, thanks to its ability to offer a comprehensive suite of capabilities.
Mobileye claims to provide the industry's most advanced vision sensing technology, plus crowd-sourced mapping capability.
As well as the tech supporting front-facing cameras – being applied in ADAS – Mobileye is working on Level 2+ autonomy, self-driving robo-taxis, and consumer vehicles.
This year it has received permission to test autonomous vehicles on open roads in Germany – one of the first non-automotive companies to do so – and confirmed a deal with WILLER to provide self-driving mobility solutions for Japan.
And in April, Mobileye absorbed urban mobility app Moovit, in exchange for a reported $900 million.
Despite a split with Tesla in 2016, Mobileye is working with some of the world's major car manufacturers. Last year, it claims to have shipped 17.4 million of its ADAS chip and software systems to big names including BMW, Nissan and Volkswagen.
As part of its deals, Mobileye is receiving sensor data from vehicles at the rate of around 3.7 million miles a day. The company is using this information to generate high-definition maps of every road in Europe and the US.
And this, obviously, will give it a significant advantage in the race to deploy self-driving cars.
Keep up with the ever-evolving AI landscape
Unlock exclusive AI content by subscribing to our newsletter.
You May Also Like
---