Got couch-potato kids? There's an AI for that
Got couch-potato kids? There's an AI for that
Luca & Friends uses AI motion technology to combine fitness and learning for kids.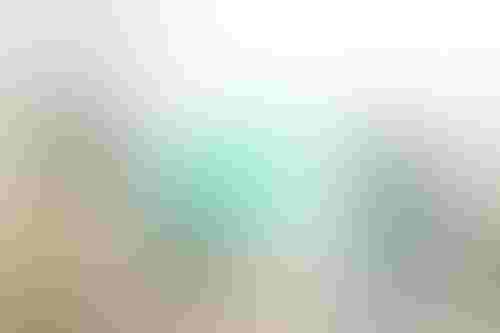 Luca & Friends uses AI motion technology to combine fitness and learning for kids.
Think your kids are spending too much time staring at their mobile screens at home? Luca & Friends believes it has a solution.
The interactive platform claims to be the first in the U.S. to use AI's motion technology to combine fitness and learning for children, according to parent company GOFA International.
Kids are given an interactive learning experience where the game is loaded onto a screen and a camera catches their movements. The children have stretch or jump to 'catch' or 'touch' the right answers. The lessons, targeted at ages 4 to 8, focus on STEM (science, technology, engineering and math) and English.
The platform uses machine learning to detect movements. It incorporates graphical features and augmented reality to keep kids engaged. Luca & Friends tracks the "right set of maneuvers" to pass a level and provides feedback, the company said.
The app's storyline is set in another galaxy where Prince Luca and his alien friends Mighty Coca, Digby, and Pumkey are on a mission to save Earth from fighting, hurt, and hate. The characters invite kids to participate in learning games with movement.  
"In an age where kids are spending more time in front of their screens, we have created a way to make that time more educational and active. Through the use of AI technology, these games encourage movement and learning, giving kids the perfect platform on which to improve their knowledge and increase their daily exercise," said Wayne Chung, GOFA CEO and co-founder.
GOFA specializes in health and fitness. It customized its AI technology to incorporate fitness into an immersive learning experience for children. The idea is that kids can build endurance, strength, flexibility and coordination skills while working on academic lessons.
The app has a playback mode, which shows a video of the user in action during gameplay. Other features include a rewards and loyalty program, a leaderboard to encourage social interactions, and the ability to connect to a smart TV through AirPlay or Chromecast.
Features planned for the future include a parent dashboard and "quiet mode" so kids can use the app as a touchscreen when they don't have room to be active.
There are more than 100 lessons and activities, developed by accredited teachers and trainers.
Stay Ahead of the Curve
Get the latest news, insights and real-world applications from the AI Business newsletter
You May Also Like
---