Hannover Messe 2022: The role of 5G in the industrial landscape
Hannover Messe 2022: The role of 5G in the industrial landscape
Increased demand for security, supply chain visibility and greater connection for worker safety are some of the trends behind 5G's uptake.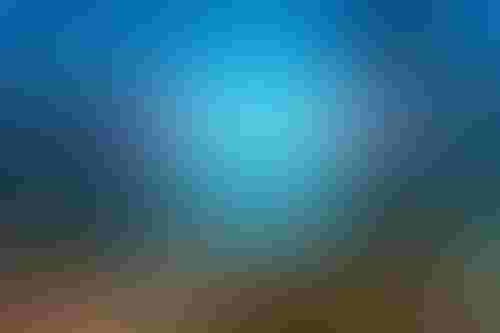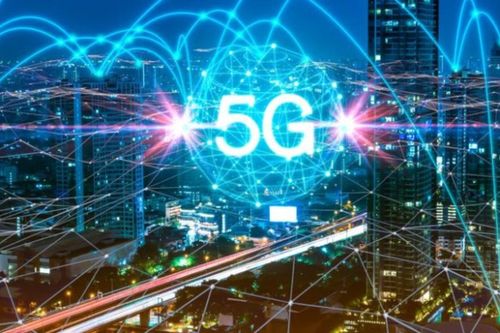 IoT World Today spoke with NTT's VP of enterprise 5G products and services Parm Sandhu about the company's 5G updates and its new 5G IoT solution for the industrial, IT and automotive sectors in the U.S. as part of a global rollout.
IoT World Today: What are the latest updates from your company? What are the things you're most excited to be showcasing?
Parm Sandhu: What we really want to do is bring business outcomes for our clients, we don't see ourselves like other traditional vendors that are system integrators, we're more of a solutions provider; focused on taking a technology and helping customers. 
The goal is scalability, with a particular focus on manufacturing, retail, logistics and health care – these are the subsectors that we're really focussed on. We want to take use cases and make sure they're global. That's why we're at this show- to understand within manufacturing what are we moving to? What's driving change?
IoT World Today: What are some of the trends you've noticed at this year's show?
Sandhu: A big trend we're seeing is customers wanting things as a service; network as a service, IoT applications as a service. From a business transformation perspective, they don't want to be managing the stuff anymore. They want to focus on their core business while someone else operates the network. 
We've also seen a heavy shift to cloud – though this is something that's been happening for a while. Businesses are seeing a lot of challenges when it comes to worker shortages, demand for supply chain visibility. When it comes to issues, people want to know what's happening and how they can forecast for these things. Everybody also has a sustainability agenda; they're wanting to drive operational efficiency while lowering energy cost and energy consumption per unit.
Finally, I would say security is a big driver – both in IT and OT.  We interviewed more than 250 CXOs in different sectors to understand their plans around 5G, and more than 80% said it was security-related, with more than 60% saying the current systems in place did not meet their security plans. These are the objectives we're seeing from companies. 
The Ukraine situation is also a motivator here – operational assets and critical infrastructure have been used as part of the war, with attacks on supply chains known to derail countries' critical infrastructure. All this has changed the stakes and raised the concern of companies regarding the risk of attack just because you're involved in the power industry. 
If you think about these pillars of challenges, you see how customers need secure, cost-effective and efficient ways of managing operational data and supply chains. 
IoT World Today: So how does 5G come into the picture here?
Sandhu:: 5G is important because it's more reliable and resilient than previous network iterations. It can be tailored to specific use-cases and it offers a high level of security. It's a dedicated spectrum, not a shared spectrum, which offers greater flexibility and freedom to a user, as well as higher speed and lower latency. When it comes to practical applications in factories and operations, you can get rid of a lot of wires – which are often expensive and complicated. 
Another benefit to 5G is that it's SIM-based, it's encrypted and so it's more secure than WiFi and it's much more difficult to take control of these devices. 
IoT World Today: How has the uptake of 5G differed from previous iterations?
Sandhu:: Previously it was all about speed, but 5G is more targeted, it's designed for lower latency and more specific applications. For example, worker safety is another aspect where we're having machine learning and robotics coming in and requiring speedy connection to ensure safety standards are maintained. These are the kinds of things NTT is looking to help with. Our use cases include autonomous robots and vehicles, retail logistics, and communication, and we do application solution integration to help companies realize these solutions. 
IoT World Today: Can you tell me about the new Transatel Partnership?

Sandhu: Transatel  – a subsidiary of NTT  – has just announced the deployment of a new 5G IoT solution for the industrial, IT and automotive sectors in the U.S. as part of a global rollout. 
5G isn't something you can go to your local store and get, so we're bringing in the expertise for companies to actually use these devices and gain the benefits and we're bringing it together in one solution that companies know will work globally. Our package brings together our 5G connectivity and IoT solutions.
The reason so many IoT deployments fail is because they are too complex. They either run into connectivity challenges or operational challenges or security challenges. So what we're doing is simplifying the process. With this new deployment, NTT will be able to offer both public and private 5G in the US, enabling customers to move on and off public and private networks seamlessly, and Transatel will bolster its existing IoT service by adding on 5G connectivity.
This article first appeared in sister publication IoT World Today . 
Keep up with the ever-evolving AI landscape
Unlock exclusive AI content by subscribing to our newsletter!!
You May Also Like
---