Harry Kane transfer would hurt Spurs but may improve Man United, according to AI soccer prediction system
Harry Kane transfer would hurt Spurs but may improve Man United, according to AI soccer prediction system
Selling star striker would decrease Spurs top-four chances from 29 to just nine percent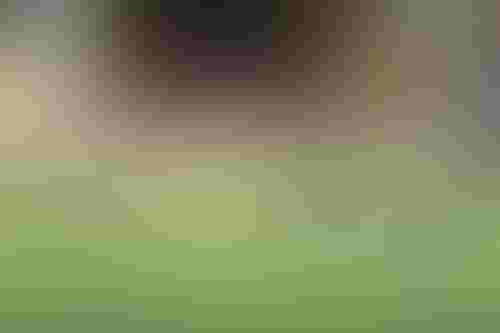 Selling star striker would decrease Spurs top-four chances from 29 to just nine percent
England soccer striker Harry Kane may look set to sign for Manchester City in a record-breaking transfer deal, but the forward would prove more beneficial for rivals United, according to data from an AI-based recruitment tool designed specifically for football teams.
Real Analytics was created by Liverpool University professor Ian McHale and former Premier League midfielder Matt Oakley.
Their web-based platform uses a machine learning model to rate player actions in a soccer match and collate data to aid in decision making, in everything from scouting and recruitment to team selections and strategies.
The pair told The Daily Mail that Kane – this summer's biggest potential soccer transfer, would increase Man Utd's points tally from last season by 6.5, adding 12 to their total goal tally.
The striker is dead set on a move to Man City, refusing to turn up for training this week in a bid to push through a £160 million ($223m) transfer, which would make him the most expensive signing in Premiership history.
Despite the potential increase in both points and goals, Kane's move to United wouldn't impact their league position, as McHale and Oakley's system predicts the Red Devils would only finish fourth.
"When it comes to recruitment, it is no use knowing how good a player was last week. We need our tools to be predictive. We want to know how good he will be next year, or in five years," McHale said.
Moneyball
Real Analytics was established in 2018 with the intent of improving research expertise in soccer. Professor McHale, one of the minds behind its system, founded the Royal Statistical Society's Statistics in Sports Section.
In 2005, he created the EA Sports Player Performance Indicator, the official player ratings system of the Premier League.
McHale forms an unlikely partnership with Oakley, who made 251 Premier League appearances for Southampton and Derby – and was a member of the squad that recorded the Premier League's lowest-ever points total in the 2007/08 season.
Last season, among several predictions, Real Analytics said London-based Arsenal FC would finish around the eighth position in the Premier League with a goals tally of 55. Their prediction was spot on, with Arsenal, a former major player in European soccer, managing 61 points, seven places behind winners City.
Arsenal had been toying with the idea of cutting loose star player Pierre-Emerick Aubameyang and replacing the Gabonese international with someone younger last season. Data from Real Analytics said that the London club's league points would reduce by two and a half points and that the club could use these statistics to decide whether to keep the forward.
Similarly, in the ongoing Kane transfer saga, Real Analytics said that data from the striker's current club, Tottenham Hotspur would see their points total fall if they sold the England star. Should Kane leave, the team's points tally would reduce by around six points and decrease their probability of finishing in the top four falling from 29 percent to nine percent, according to Real Analystic's figures.
"Every match has around 2,000 events. A pass is not just recorded as a pass. We have the x-y co-ordinates of where the pass came from and where it went and who it went to," McHale explained.
"Our AI engine learns the value of every action in terms of what it contributes to the likelihood of that possession ending in a goal. Every pass, every tackle, every interception, everything is given a positive or negative score.
"It can be used for coaching to look at the moments where you have added value, or it can deem that you have taken value away."
Keep up with the ever-evolving AI landscape
Unlock exclusive AI content by subscribing to our newsletter.
You May Also Like
---