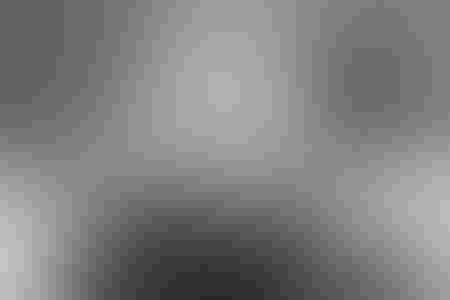 Banks are implementing machine and deep learning capabilities to improve and learn from customer experiences, offer conversational banking, and enable the next generation of investors
by Rana Gujral, Behavioral Signals
29 April 2020
From the implementation of self-serve ATMs in the 1960s to the widespread use of computers in the late 1970s and early 1980s, Fintech has always been the cutting edge space for innovation that directly impacts the consumer.
It's no surprise then that the banking industry spent nearly $30 billion on data and business analytics tools and software in 2019. Business Insider Intelligence estimates that banks can save as much as $447 billion through artificial intelligence by 2023, by using it for customer service, anti-fraud efforts, and underwriting support. Additionally, banks have been cited to use AI tech far more than many other industry, with 75% of banks already doing this to some degree.
It's the consumer-side of banking that presents the greatest opportunity for AI integration, however. With upwards of $200 million in potential cost savings, banks are leveraging AI tools to measure and improve the customer experience, and offering robo-advisory tools to help new investors jump into the stock market. Let's take a closer look at these use cases and the role that AI and voice play in the banking industry.
Improving the customer experience
Consumers have come to expect a highly personal experience that is specific to their needs. At scale, this is difficult to deliver with human operators alone. The consistency of service is variable, and the ability to handle complex problems in real-time is limited.
Voice technology is leading the way in improving this experience and augmenting human customer service agents to be better at their jobs. In addition to processing millions of transactions and customer interactions every day, banks are now also able to evaluate customer voice data in real-time to identify their behavioral patterns in order to best match customers with agents to achieve desired results. This technology will be essential to not only speed up the process to improve real-time efficacy, but also provide better support and customer satisfaction when faced with such challenges as debt payments and loans. When the right customer is matched with the right customer service agent, not only will the interaction be optimized to produce the desired result on both ends, it will also lead to higher satisfaction from both client and employee.
Behavioral prediction algorithms are able to identify potential issues based on the customer's voice patterns, the cadence of their speech, and their past behavior on previous calls. Emotion AI can identify when someone grows upset and route them to the correct agent proactively. Similarly, the system can provide real-time instructions and recommendations to the customer service agent to address challenges as they arise.
AI is also being used to predict purchasing and payment behavior. This can help inform credit decisions, provide better fraud detection services that are more proactive, but accurate enough to avoid disrupting a consumer's card usage, and much more.
Conversational banking technology
Banks have been pushing customers towards digital solutions; it's been more than twenty years since the first online banking websites launched. As customers have grown more comfortable with their smartphones, mobile banking has taken hold as the preferred means by which most consumers deposit checks, check balances, and make inquiries. AI is helping in the form of conversational banking.
Chatbots are able to perform a range of tasks that once required a human operator, including checking balances and answering frequent questions. AI makes it possible to provide a more personalized experience for all customers. Customers who are traveling for work and have a transaction declined can be quickly routed to the appropriate agent who will have access to their information in advance. Customers who are angry can be evaluated by an emotion AI agent, which can provide escalation recommendations to an agent to address the problem before it grows.
Banking is one of the truly omnichannel experiences in American life, but today, almost 75% of all bank transactions being done online. That can create a disconnect when a customer does visit a branch. AI tools can provide valuable insights both to phone agents and bankers to maintain consistency across all transactions.
Robo advisors enabling the next generation of investors
Investing traditionally was not easy. It required a fair amount of initial capital, a large amount of data, and the time to invest. The only real way to engage with the stock market was through a financial advisor who held onto data with an iron grip. Those same advisors, however, frequently would decline small net-worth clients, severely limiting the options most people had if they wanted to invest.
AI systems are democratizing data and making it possible for more people at different stages in their lives to invest in the stock market, with the right insights. Tools like Betterment enable clients to sign up, signal their preferences and allow the AI system to invest on their behalf. The apps are programmed to capture key factors like overall investment goals, retirement plans, risk tolerance and more; such systems benefit from the fact that more than 90% of trades in some markets are now made by computers.
Not only do robo-advisors provide the data and insights that new investors need to participate in the market, despite a small portfolio; they do it often at less than 10% of the fee that traditional advisors charge.
We're still in the early days of robo-advisors and AI-driven trading for consumers, but by 2022, Business Insider Intelligence estimates that these tools will be responsible for more than $4.6 trillion in assets.
The future of AI in banking
AI is being implemented across the financial industry. From back-end functions that influence a bank's fundamental operations - how it distributes credit and monitors transactions - to front-end customer service and product offerings, AI is helping to improve the user experience.
By utilizing chatbots online and voice assistant technology over the phone, banks are able to develop stronger relationships with customers and a seamless experience across all levels of the bank - whether at an ATM while on vacation, or on the phone after a transaction is declined. This level of integration is helping the financial industry offer better, more personalized experiences, streamline productivity and grow their offerings without sacrificing quality at any stage of the process.
Keep up with the ever-evolving AI landscape
Unlock exclusive AI content by subscribing to our newsletter.
You May Also Like
---