Industrial AI Summit: Hitachi is using AI and IoT to decarbonize industrial vehicle fleets
Industrial AI Summit: Hitachi is using AI and IoT to decarbonize industrial vehicle fleets
Decarbonizing bus fleets alone would save 101m tons of CO2 – the equivalent of running 21,000 wind turbines for a year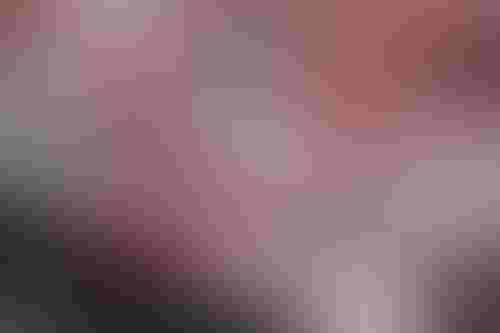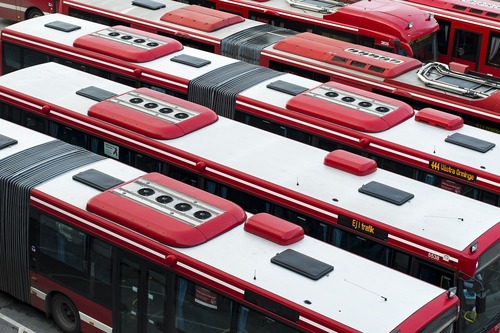 Starting with buses
Hitachi Europe is looking to expand its fleet decarbonization services into shipping and construction industries, after successfully helping automotive transportation fleet operators move towards net zero.
Rahul Madhavan, Hitachi's fleet decarbonization, digital strategy, and new business incubation director, leads a team that helps transport firms reduce CO2 emissions through AI technologies and data analytics.
Madhavan told attendees of the Virtual Industrial AI Summit that the company is already undertaking similar services in the construction industry, with Hitachi's construction machinery arm providing a foothold in the market.
He said that his team is looking at expanding into the shipping industry, due to the large amounts of transportation that goes on – both in docks, and on and around ships.
Madhavan pointed to his team's work on buses – suggesting that passenger bus fleets alone emit 138 million tons of CO2 a year, consuming 14 billion gallons of diesel – the same as 38 coal plants running for one year.
Overcoming connection challenges
Madhavan's team collects data from vehicle fleets to work out when maintenance is needed, using AI to achieve cheaper running costs and 'greener' operations.
Hitachi's fleet decarbonization staff also utilize natural language processing in order to provide information to service engineers on potential issues with the vehicles, and how to resolve them.
Madhavan outlined the three-step process his team uses when approaching a customer's digital decarbonization strategy: identifying the customer's ecosystem, to make sure they understand measures needed in a particular use case; understanding how to prepare the customer for changes the transformation will bring and the impact on their services; and adapting processes to meet the demands of the deployment.
He stressed that reasons for companies to go 'green' are all around – regulator pressures, technological disruption, positive economic impact, and the societal need for greener solutions all come into play.
Pointing specifically to the monetization aspect, he said the potential to improve capital by going green was "great" – noting that US transportation spend has seen a $2 trillion increase. "This market is waiting to be disrupted," he added.
"The mathematics starts looking more attractive for fleet operators as it gets cheaper over time."
But it's not all straightforward: Madhavan noted that Hitachi has had to address several challenges, including the lack of connectivity in industrial environments. "Not every machine is connected and every mode of transport functions differently," he said.
However, the biggest challenge facing the team was adjusting customers to the new normal – "people don't like change," he professed, adding, "We had to work with them early in the process to allow them to adopt and embrace the technology."
Keep up with the ever-evolving AI landscape
Unlock exclusive AI content by subscribing to our newsletter!!
You May Also Like
---