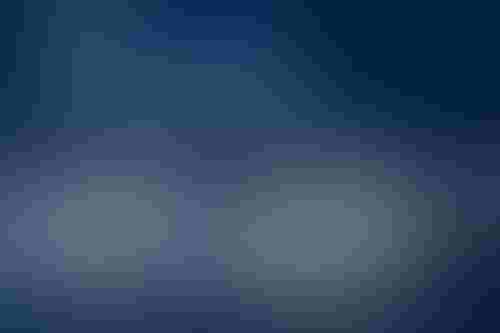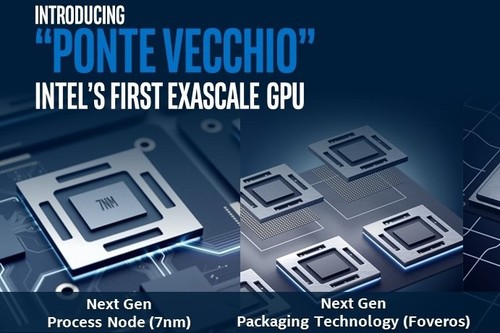 Company may turn to TSMC for help – and AMD could win the race to exascale
Semiconductor giant Intel has delayed its 7-nanometer chips by at least six months, causing shares in the company to drop 18 percent in after-hours trading on Friday.
The smaller the distance between transistors, the better power and energy performance a chip can theoretically have – although there are many other factors to consider, including density.
Intel's chips currently come in 14nm and 10nm variants; the latter nodes – which have still to launch for Intel's PC range – were themselves subjected to multiple painful delays.
At the time, Intel said that it would offer 10nm briefly due to the setbacks, quickly replacing it with 7nm, but now that too is behind schedule by at least six months.
7nm desktop CPUs are now expected to ship in late 2022 or early 2023, while server CPUs are expected to launch in 2023. The company's 7nm data center GPUs, codenamed Ponte Vecchio, will launch in late 2021 or early 2022 – with the help of Intel's competitors.
Intel's Swan song
"We've root-caused the issue and believe there are no fundamental roadblocks, but we have also invested in contingency plans to hedge against further schedule uncertainty," Intel CEO Bob Swan said in an earnings call.
The contingency plan would mark a radical departure from the company's traditional practice of designing and manufacturing processors all by itself. Instead, Swan said, the company could look elsewhere for manufacturing.
"We will be pragmatic and objective in deploying the process technology that delivers the most predictability and performance for our customers, whether that be in our process, external foundry process, or a combination of both," he said.
Taiwan Semiconductor Manufacturing Company (TSMC), the world's largest independent, pure-play semiconductor foundry, manufactures chips designed by Intel's rivals Nvidia, AMD, and Qualcomm, to name but a few. It currently develops 7nm chips for those companies, and aims to ship initial 5nm products by the end of 2021.
Intel's Ponte Vecchio will be the first to use a rival foundry, it appears, with Swan saying the chip will "utilize external and internal process technologies." The GPU, the company's first for the server market, is meant to feature in the Aurora supercomputer next year.
The supercomputer – itself delayed after Intel discontinued the Xeon Phi chips it was meant to use – is set to be the world's first exascale machine. But if it is delayed, the more-powerful Frontier system will be first, built with AMD CPUs and GPUs.
Even with Intel outsourcing production – a process that in itself, is not fast – Ponte Vecchio appears on track to miss Aurora's deadline. It is also not clear how long the 7nm delay will really last, with the company's messaging on 10nm delays often inaccurate and misleading.
"The company's 7nm based CPU product timing is shifting approximately six months relative to prior expectations," Intel said in its earnings statement.
"The primary driver is the yield of Intel's 7nm process, which based on recent data, is now trending approximately twelve months behind the company's internal target."
The disconnect between the 12-month manufacturing delay and six-month release delay could be cause for concern, industry observer Charlie Demerjian believes. His paywalled publication SemiAccurate successfully chronicled much of the drama behind the 10nm delay, prior to official confirmation.
With this latest delay, Demerjian posits that products are usually finished six months before release, allowing for sufficient time to manufacture enough chips to launch properly.
That buffer now appears to be gone. "Don't expect real volumes for 6 months or more after the launch," he said, adding "now we get to the multi-billion dollar question, did Intel actually come clean on the call today or is it just a setup for future problems?"
Keep up with the ever-evolving AI landscape
Unlock exclusive AI content by subscribing to our newsletter!!
You May Also Like
---