Intel Unleash Next Wave at Munich AI Day
Intel Unleash Next Wave at Munich AI Day
Intel Unleash Next Wave at Munich AI Day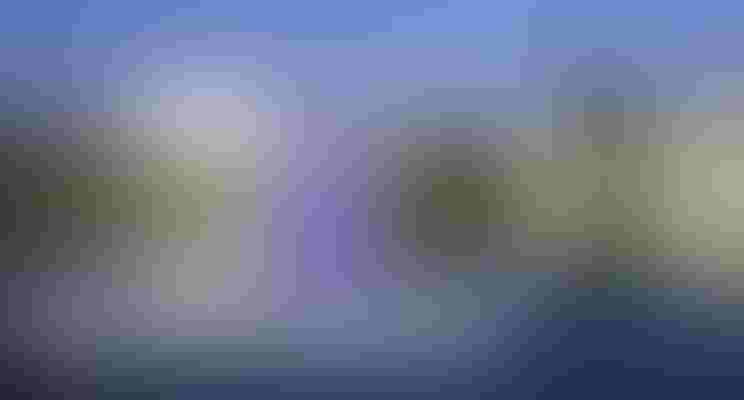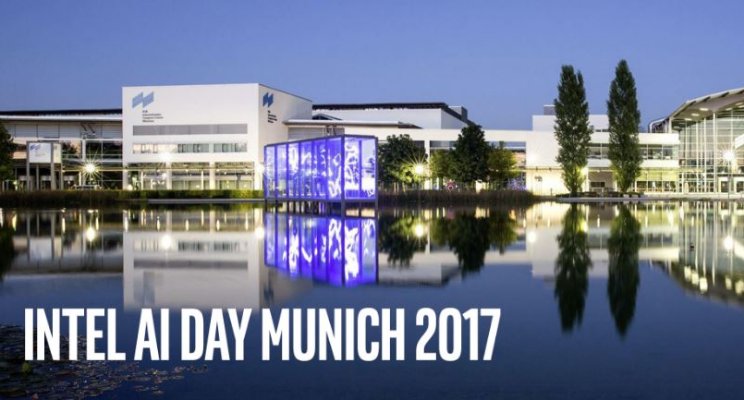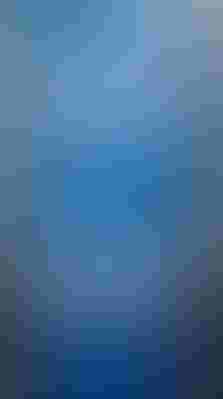 AI Business attended Intel's AI Day in Munich last Wednesday to find out how Intel's technology helps unlock the huge potential of artificial intelligence – for business, individuals and society as a whole.
The agenda was packed with senior leaders and top technologists from Intel, sharing their strategy for AI and detailing current and future Intel solutions within the fields of AI, machine learning and deep learning. They were joined by three expert guest speakers to provide a different perspective on the technology and how it can be applied.
Taking place at the International Congress Centre in the east of the city, the event brought together all corners of Intel's AI efforts and hundreds of delegates from major domestic and international enterprises as well as academia.
"Democratising and Guiding the AI Computing Era"
Joe Curley, Senior Director HPC Platforms & Ecosystem Enabling at Intel, began his opening keynote by pronouncing Intel "more than a CPU company" as we enter the age of AI. While he acknowledged that the "deployment of AI is somewhat in its infancy" he added that "it is moving from hype to reality very, very fast." Curley explained how "Intel is democratising and guiding the AI computing era" for businesses and society; indeed, he discussed the strong culture of volunteerism and activity within Intel and how AI can be applied to address social ideas.
"Deployment of AI is somewhat in its infancy, but it is moving from hype to reality very, very fast" - Joe Curley, Senior Director HPC Platforms & Ecosystem Enabling, Intel
"AI is Like a Bulldozer for Data"
Following Curley's talk, Naveen Rao took to the stage to introduce Nervana, Intel's portfolio of AI and deep learning solutions. Having cofounded Nervana in 2014, Rao sold the company to Intel last year and now leads the AI effort within Intel as VP and GM of Artificial Intelligence Solutions. Rao explained how "AI is like a bulldozer for data", enabling enterprises to manipulate and use vast amounts of data much more quickly than previously possible, with Nervana very much focused on providing solutions in this space. He also revealed that Nervana and Intel are directing their efforts in healthcare, applying machine learning methods to treat Parkinson's disease with Michael J Fox foundation and announcing a Scalable Genomic centre collaboration with Broad Institute. Intel Nervana forecast that "AI compute cycles will grow 12x by 2020", an estimation that Rao actually believes is "conservative."
'Upstreaming' Artificial Intelligence
Rao's keynote was appropriately followed by the topic of 'Upstreaming' Artificial Intelligence, delivered by Bill Savage, Intel's VP Software and Services Group and GM Developer Products Division. Savage explained how Intel Architecture will unleash the full value and potential of AI, and in doing so will enable the widespread use of AI by knowledge-sharing and ecosystem collaboration with such open-source platforms as Apache Spark and Hadoop in the big data field, as well as Caffe and Torch in the deep learning space. He announced that Intel and Google working together in 2017 on TensorFlow, accelerating TensorFlow performance on Intel processors – for example by allowing TensorFlow to leverage all CPU cores and vector lanes for improved parallelism, integrating high-performance libraries such as the Intel Math Kernel library (MKL) into TensorFlow.
"AI compute cycles will grow 12x by 2020 - and I actually see this estimate as conservative" - Naveen Rao, VP and GM of Artificial Intelligence Solutions, Intel
Deploying AI in the Enterprise
Taking the agenda in a slightly different direction was Henrik Klagges, cofounder and Managing Partner of TNG Technology Consulting, a value-based consulting partnership focused on high-end IT – including a strong engagement with AI. Kragges' refreshingly direct style grabbed the audience's attention as he declared that "practically every organisation will deploy AI in various shapes." He presented in some depth the operating problems, methodological risks and data issues surrounding the implementation of AI in the enterprise, highlighting that while "any data that contains structure will do", it is crucial to "not let other companies look in your data garbage." The key takeaway from this insightful talk was that it is "more important to get started with AI and try rather than get caught thinking about the structure you will need in the future."
Global Enterprise Application
During the lunch and networking break we got the chance to speak to some of the event's key attendees.  As expected, there was strong representation from German multinational companies – many from Siemens, the largest electronics and manufacturing company in Europe of course, as well as the automotive sector, with a number from BMW Group, Audi and Volkswagon. BMW Group and Intel, together with Mobileye, joined forces last July and told us that the collaboration between the three companies has progressed the development of autonomous vehicles even more quickly than was initially envisaged. But the event attracted a global audience – entire teams from Hewlett Packard Enterprise and Hitachi were in attendance, for instance. Knowledge levels ranged from AI experts to the AI-curious, all eager to find out Intel's position on AI and their plans for the technology.
"Any data that contains structure will do,  but do not let other companies look in your data garbage" - Henrik Kragges, Managing Partner, TNG Consulting
[caption id="attachment_6528" align="alignleft" width="300"]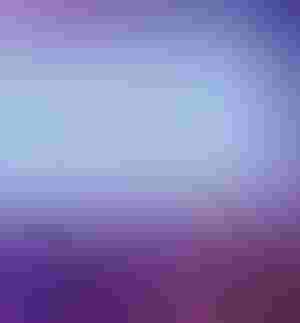 Gayle Sheppard discusses the obstacles for women in STEM and big data[/caption]
Women in Big Data
The afternoon session began with the highly pertinent topic of Women in Big Data, presented by Anna Marchon, EMEA STO Technology Communications at Intel and Gayle Sheppard, General Manager for Saffron. Gayle became CEO of Saffron in 2013, and the company was acquired by Intel last year along with Nervana and Movidius. Some of the current statistics on women in STEM roles are staggering: between the ages of 22-30, only 12% of engineers employed by tech companies are women, while a shocking 50% of women between the ages of 30 and 45 leave STEM due to the environment in the workplace. The Women in Big Data initiative aims to tackle this issue at all stages of women's career development, with the current emphasis on those at postgraduate stage, and make big data workforces 25% women by 2020. To do so, the initiative is raising awareness for women in the industry – among men as well as women  – and providing training specifically for women to break into the field. They have had great support in the US already ahead of this year's EMEA launch – with male and female representatives from IBM, SAP, Cloudera and Hortonworks among other top solution providers. They also have their own growing forum on LinkedIn and can be followed on Twitter @datawomen.
AI Transforming Industries 
Sheppard remained on stage to deliver the next keynote, which was specifically focused on cognitive computing and the applications that Saffron is finding in the enterprise. They are working with USAA, one of the most prominent insurance companies and banks in the US with 13m members, improving customer personalisation by increasing product recommendation accuracy by 50%. Their oldest customer, aerospace giant Boeing, are using Saffron solutions in supply chain logistics, bringing a resolution time down from months to minutes. The cost of an AOG (airplane on ground), for instance, can be as much as $1m per day, so with this reduction in resolution time the potential cost-savings for Boeing are immense.
'Best-in-Class' Hardware
Returning to the stage, Naveen Rao discussed Intel's AI current and future hardware offerings. He shared Intel's key aim, which is to make AI more pervasive by enabling deployment-ready AI solution through a large, open ecosystem, as well as details on how Intel's next generation of processors, Xeon Phi, benefit machine learning and deep learning apps and frameworks. Combining this 'best-in-class' hardware with the open-source tools and platforms that Bill Savage mentioned earlier, Intel, Rao says, are able to optimise their solutions for the enterprise, with focuses on finance, healthcare and automotive. Indeed, he added that "Intel is unique poised to develop autonomous driving."
[caption id="attachment_6537" align="alignleft" width="300"]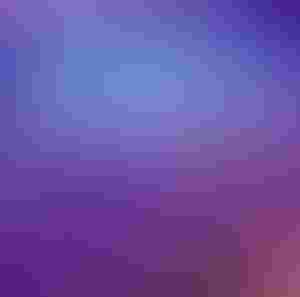 Naveen Rao on types of machine learning, which "must be taken together in order to mimic the human brain" [/caption]
From Hardware to Software
Following Rao neatly was Wei Li, VP Software and Services Group, GM of Machine Learning and Translation, who discussed Intel's AI software solutions portfolio – from hardware, through the performance libraries of Intel Math Kernel Library, Intel MKN-DNN and Intel Distribution, to the tools and SDKs such as Saffron that form the enterprise software solutions. Li cited an interesting use case for the deep learning MKL software in LeCloud, the leading video cloud provider in China that provides an illegal video detection service. Using Intel Optimized Caffe plus Intel MKL, LeCloud achieves 30x performance improvement for training in production.
Closer Than You Think
Closing the day's keynotes were two guest speakers from fast-growing deep learning start-up, deepsense.io. Jakub Czakon and Tomasz Grel are Data Scientists at the company – their discussion, enticingly titled 'The AI revolution might be closer than you think', examined how Deep Neural Networks can find a needle in the haystack, how reinforcement learning can win Atari games, and how high performance CPU implementations work.
[caption id="attachment_6530" align="alignleft" width="329"]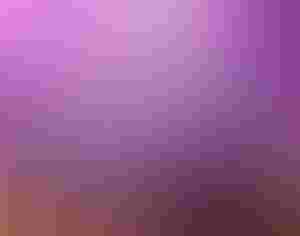 All AI Day speakers come together to take questions from the audience[/caption]
In-Depth Q&A
The final session brought all the speakers on to the stage for a question and answer session with the audience. It was a great way to round off the day, and bringing the thought-leaders together enabled questions to get more thorough answers from a wide range of perspectives. There was particularly interesting questioning and conversation around the investment of Intel Capital in start-ups and the ways in which, together with Intel's Parallel Computing Center network, Intel Capital are providing start-ups with the tools to succeed in increasingly difficult and competitive environment. Henrik Klagges was quick to point the failure of his own two start-ups before the success of TNG Consulting, making the point that resilience, and the thriving on lessons learnt from failure, are crucial in making eventual successes.
Intel AI Day was highly engaging and informative, with key insights from Intel's leading lights as well as expert guest speakers that offered fresh and varied perspectives on the development of AI, not only through a hardware and software lens but also in a business setting. It was also enlightening to see Intel reinforce its dedication to an open AI ecosystem through a wide range of developer tools built on simplicity and for cross-compatibility, laying the groundwork for greater innovation.
The theme of the event was 'Unleashing the Next Wave'. Consider Intel's AI plans well and truly unleashed.
Feature image credit: LinkedIn
Keep up with the ever-evolving AI landscape
Unlock exclusive AI content by subscribing to our newsletter!!
You May Also Like
---