Jet Play claims its AI-based platform can develop video game concepts
Jet Play claims its AI-based platform can develop video game concepts
But the proof is in the pudding – and there is no pudding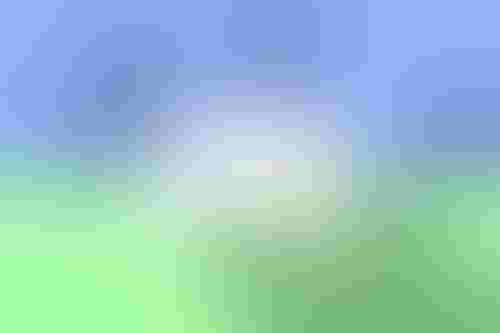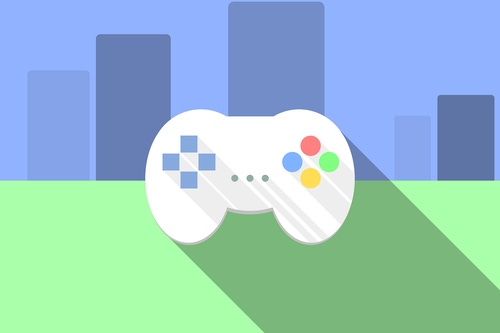 But the proof is in the pudding
Mobile video game developer Jet Play has launched an artificial intelligence platform that it says can rapidly ideate new video game concepts.
The company says that Ludo, now in open beta, will help developers create new hit games. But while AI does represent a powerful new tool for game-makers, Jet Play has yet to create a hit of its own, and the company's history shows it might be unable to deliver on its lofty promises.
Luda-crous
In the press release, the company alleges that all customers have to do is enter some "intuitive keyword searches," and Ludo will return "almost immediately" with multiple written game concepts, artwork, and images that developers can then build on to create a concept presentation, minimum viable product, or soft launch.
The company claims that Ludo achieves this by using machine learning, natural language processing, and a database of nearly a million games.
"Games creators tasked with delivering the next hit game to emulate the success of the likes of Call of Duty, Among Us, Fortnite and Fall Guys, now have the answer in Ludo – the world's first AI games ideation tool," the company states.
Call of Duty is a series that defined the modern first person shooter genre, earning its creators hundreds of millions every year for more than a decade. Fortnite is yet another well-funded shooter that is instead pioneering the live game experience. Among Us was the surprise smash hit of the pandemic, exploding in popularity due to its unique gameplay. Fall Guys is another game known for its originality, becoming an overnight sensation by eschewing and parodying gameplay conventions.
Jet Play, meanwhile, has created several low-budget mobile games, including Turbo Rush!, Ball Slide Puzzle, and Arkanoid Stack Attack. Each game appears to replicate more popular mobile titles (AI Business sampled a few).
None of the seven Jet Play games listed on the Google Play store had a single review. The store does not show how many times the free games have been downloaded – something it does for apps with fewer than 100 downloads.
This contrasts with the rosy picture of the industry painted by Tom Pigott, CEO of JetPlay, who said in a statement: "The next hit game could be worth millions and you never know where it will spring up from. With Ludo anyone can come up with a great new game idea without having to waste hours on the process and then invest even more time in researching what is already out there and how successful any similar games have been.
"Ludo does it all for you: Ludo brings the playfulness back into the game creation process, increases the probability of coming up with a great new game, and saves time and money."
Jet Play: Origins
Pigott comes from a wealthy family, and made his own fortune by running one of the earliest Internet pharmacies, which was sold to CVS for around $30m in stock back in 1999.
The dotcom millionaire then pivoted to luxury hotel asset management. When Candela Hotels launched in 2005, Pigott promised to build a 36-story hotel in Seattle, Washington, with "very well-funded" backers, before expanding worldwide. Candela was removed from the Seattle project in 2009, and the design was transformed into a residential tower.
On his LinkedIn, Pigott stated that he left Candela Hotels in 2012; the company's website stopped working some time in early 2011. It is not clear if Candela ever had any customers.
Fresh off of his hotel escapades, Pigott turned to video games, establishing Blue Atlas Group, which exists to invest in seed-stage companies developing fitness, health, and gaming apps for iOS. Blue Atlas is the parent of Appogee, established in 2018 and rebranded as Jet Play in 2020.
Blue Atlas also owns Clovr Studios – not to be confused with Japan's much beloved Clover Studio – which appears to have developed a single VR game for the now-discontinued Oculus Gear VR. On the Oculus store, almost half of 30 reviews rated it as 'one star.'
"Led by tech entrepreneur Tom Pigott, Clovr Studios seeks to become a leading virtual and augmented reality content studio that continues to create engrossing virtual reality applications for gamers to enjoy worldwide," states the website.
Blue Atlas is registered in the state of Washington, which was listing the business as delinquent at the time of publication – this means the company is not in compliance with state filing and tax obligations. It is not clear whether Ludo AI is a subsidiary of Blue Atlas, or Jet Play.
"Ludo has been created by a small outstanding global team of AI researchers," tech publication VentureBeat claimed in a glowing profile of the company. Indeed, Ludo says that it was created by a "global team of AI Ph.D.'s." However, none are disclosed, and the company's website is scant on technical detail. While Jet Play lists two AI researchers on its team, both are now employed full-time at unrelated businesses.
Despite the apparent lack of resources, Pigott said that "very soon Ludo will become an integral part of every studio's games ideation process."
Ludo AI costs $399 a month to generate five results across three projects, $1,199 a month for five results across 15 projects, and an undisclosed fee for unlimited projects and 100 results. It comes with a two-week free trial.
Keep up with the ever-evolving AI landscape
Unlock exclusive AI content by subscribing to our newsletter!!
You May Also Like
---