Juniper pitches AI-based Wi-Fi for contact tracing in the office
Juniper pitches AI-based Wi-Fi for contact tracing in the office
Suggests that workplaces can be made safer by using smart networking in combination with badges, apps and notification systems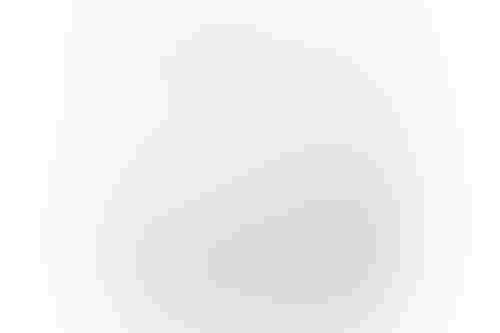 Suggests that workplaces can be made safer by using smart networking in combination with badges, apps and notification systems

Juniper Networks has an offer for companies wishing to bring employees back to work as soon as COVID-19 lockdown measures are lifted: it has developed a set of enhancements for its smart Wi-Fi hardware family that can help ensure social distancing in the workplace, and offer automated contact tracing on the spot.
The proposition revolves around products from Mist Systems, an AI-based WLAN startup which Juniper acquired in 2019. Capable of tracking Wi-Fi and Bluetooth devices, the artificial intelligence systems baked into Mist's access points were originally designed to allow them to perform low-level interventions on enterprise networks using local data.
How's this for a new normal
Juniper suggests that enterprises adopt its AI-based Wi-Fi, Bluetooth and analytics services in combination with products such as Bluetooth badges, apps and notification systems to enable proximity tracing, journey mapping and hot zone alerting in the workplace.

By using its intelligent networks and public cloud services, it says, companies can scale up preventative measures whilst protecting employees' privacy, which is a potential setback to the adoption of contact tracing strategies, as many are fearful of sharing their health data.

Be deploying smart networking platforms, it claims, people who have been close to someone who has tested positive for COVID-19 can be contacted easily, high traffic areas can be identified and measures can be taken to make them safer, including additional cleaning and real-time alerts to divert people away from hotspots.
Contact tracing and social (or physical) distancing are seen as two pillars of a return to normality, after the coronavirus outbreak led many nations to impose strict lockdown measures to slow down the spread of infection.
Technology companies have jumped at the chance to support contact tracing initiatives spurred by governments and enterprises.

Technological measures deployed against COVID-19 include apps like the Australian government's COVIDSafe; CovidTrace, designed by a group of ex-Uber and Google engineers; How We Feel, which has the backing of the Bill and Melinda Gates Foundation and researchers from Harvard University and the Howard Hughes Medical Institute; as well as a range of wearables, all of which rely on using Bluetooth signals to track and trace people who may have been in contact with someone diagnosed with COVID-19.
Keep up with the ever-evolving AI landscape
Unlock exclusive AI content by subscribing to our newsletter!!
You May Also Like
---