Kao data center to host AI supercomputer for InstaDeep
Kao data center to host AI supercomputer for InstaDeep
The company develops machine learning systems that can design proteins and circuit boards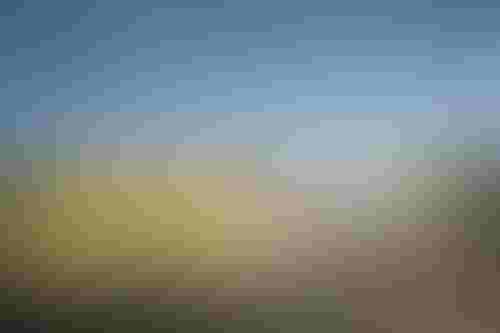 The company develops machine learning systems that can design proteins and circuit boards
British enterprise artificial intelligence company InstaDeep plans to set up a supercomputer on a data center campus in Harlow, operated by Kao Data.
The machine will be housed at same site as Nvidia's upcoming AI supercomputer, set to be the most powerful in the UK
Just like Nvidia's Cambridge-1, the InstaDeep machine will be primarily dedicated to healthcare research.
"We can now accurately predict the structure of proteins from their amino acid sequence alone, without knowledge of the structure of related (homologous) proteins," Karim Beguir, CEO and co-founder of InstaDeep, told AI Business. "This is a huge breakthrough, which still five years ago was unthinkable."
"InstaDeep's protein design platform, DeepChain, has further developed some of the AI methods used in world-class structural bioinformatics solutions, to address important life science questions such as protein function optimization. Aided by advanced Machine Learning, scientific problems which took many months in trial-and-error experiments, can now be solved in a matter of days, thus reducing the time it takes for a solution to be tested experimentally, and – ultimately – clinically."
A super campus
At the moment InstaDeep offers two main products – DeepChain and DeepPCB, targeted at AI-aided designed for radically different markets. The former is a platform for protein design in healthcare and life sciences, while the latter uses artificial intelligence to design printed circuit boards for electrical components.
InstaDeep has several partnerships with enterprises that use its AI tech for specific research projects. It entered into a strategic collaboration with BioNTech, itself notable for the delivery of a successful COVID-19 vaccine in partnership with Pfizer, to use AI to advance the discovery and development of novel immunotherapies. InstaDeep also partnered with Total on 3D microfossil image detection, segmentation, and classification, and said it would help Deutsche Bahn develop a system for modeling train capacity and traffic management.
Some of these projects will run on the new supercomputer, which features the latest AMD Epyc (Milan) CPUs and Nvidia DGX A100 GPUs, along with Mellanox switches and a distributed storage system based on Ceph. Each rack will consume 28kW of power – the average power density per rack for the data center industry is just 8.4 kW.
"Intensive forms of AI, such as deep neural networks, machine vision, natural language translation and reinforcement learning all require high performance computing (HPC) for optimal functionality," Spencer Lamb, VP of Sales and Marketing at Kao Data, told AI Business. "HPC equipment is specialized hardware, often deployed at high density and in bespoke clusters, which requires an understanding of the application and the expertise of working with robust and industrial-scale intensive computing environments.
"HPC and AI also require low latency fiber and often node-to-node inter-connectivity such as InfiniBand. This means the high compute racks have to be physically located adjacent to one another, which legacy data centers struggle to accommodate due to the low density cooling they provide."
Kao Data is named after Sir Charles Kao, who invented the process for manufacturing fiber optic cables on location that the data center now stands on. The company is building a 40MW campus spanning more than 150,000 sq ft (14,000 sq m) of technical space, but currently operates a smaller footprint.
Nestled between the biomedical and AI hubs of Cambridge and London, Kao has pitched itself at companies looking for high-performance computing within a short drive's distance.
It scored its first major win with Nvidia earlier this year. The GPU company, eager to woo British regulators as it seeks to close the $44bn acquisition of Arm, said it would build the Cambridge-1 supercomputer on Kao's campus, and dedicate the system to PR-friendly healthcare research.
UK Prime Minister Boris Johnson and Health Secretary Matt Hancock are expected to speak at the system's launch, no doubt seeking a relevant photo opportunity as public opinion turns against them over the handling of COVID-19 and the economic fallout of Brexit.
Keep up with the ever-evolving AI landscape
Unlock exclusive AI content by subscribing to our newsletter!!
You May Also Like
---