Khalifa Port in UAE to track containers with AI
Khalifa Port in UAE to track containers with AI
Using Microsoft Azure infrastructure and tools, and preparing the site for autonomous vehicles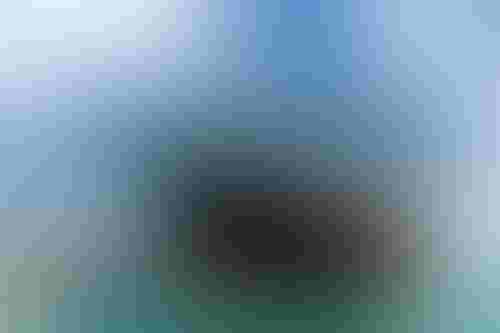 Using Microsoft Azure infrastructure and tools, and preparing the site for autonomous vehicles
Microsoft is aiming to improve container tracking across the Khalifa Port, as part of a newly struck partnership with Abu Dhabi Terminals.
As part of the collaboration, Microsoft's Azure Cloud will be integrated into the port's tracking systems to ensure 100 percent traceability of all containers.
The deal will also pave the way for the potential introduction of self-driving vehicles. "This collaboration ushers in a new era for autonomous vehicles in a terminal environment, and I'm excited to see Microsoft's cloud, artificial intelligence, and IoT technologies contribute to its success," Ralph Haupter, president at Microsoft Middle East, said.
AI, aye captain
The Khalifa Port handles an average of 12 million tons of general cargo a year, with that number expected to hit 35 million by 2030.
Microsoft's tech will be used to enable that influx, with AI-based container tracking systems used to trace all containers handled by the port.
The cloud technologies used in the port will be deployed in collaboration with Microsoft Consulting Services.
In the future, Khalifa Port envisions fully automated yards, driverless trucks, and an intelligent gate system as part of an ongoing 'smart port' upgrade project.
"AI and Automation Technology are not widely used in the port industry, but we firmly believe in its potential and are convinced that our approach will not only benefit Abu Dhabi Terminals and the UAE but will extend to the entire shipping industry," Arturo Garcia, chief automation officer at Abu Dhabi Terminals, said.
The desire to establish itself as a 'smart port' sees Khalifa competing with China's Xiamen Ocean Gate Container Terminal – which became one of the first ocean transit hubs to use 5G, and is looking to adopt similar tech.
Located in the Haicang Bonded Port Area, the Xiamen terminal boasts a maximum berthing capacity of around 200,000 tons and is designed to handle around 2.6 million twenty-foot containers annually.
The Khalifa Port is reportedly fairly quiet, due to the world's ninth busiest port, the Port of Jebel Ali, being located just 70km away.
Keep up with the ever-evolving AI landscape
Unlock exclusive AI content by subscribing to our newsletter!!
You May Also Like
---