Leveraging AI-enhanced sales insights to unlock new revenue
Leveraging AI-enhanced sales insights to unlock new revenue
An opinion piece from the vice president and general manager (EMEA) of Highspot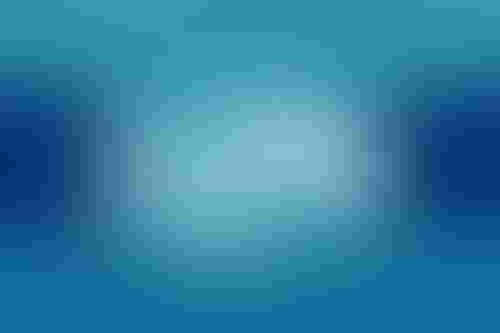 An opinion piece from the vice president and general manager (EMEA) of Highspot
AI-enhanced sales insights key to unlocking new revenue
The rise of new methodologies, techniques and collaborative challenges between sales and marketing is making it increasingly more difficult to meet your company's goals in line with its overall strategy. As a result, sales professionals need more support and better tools to get the job done.
This is where sales enablement comes into play. At its core, sales enablement is about equipping sales staff with the resources, coaching and training they need to perform at their peak and drive bottom-line results.
It's an AI-enhanced way to generate new revenue, and companies that have embraced these capabilities are already reaping the rewards of doing so.
But how do you know if it's the appropriate path for your business to take?
Traditional marketing no longer effective
All too often, we see marketers producing an avalanche of content for sales teams without knowing how it's used, when it's used, or if it's used at all. The lack of communication and knowledge around the ROI of different content is a huge issue in most businesses.
Marketing argues that the sales team is too focused on individual customer experiences, not looking at the market as a whole, and is out of touch with industry trends, while the sales team is dissatisfied because marketing is not generating enough high-quality leads or tailored content.
As it stands, marketers have very limited insight into how their content is performing. Having one place and a single source of truth for all content and materials eliminates 'content chaos' and provides visibility across the entire sales cycle.
Marketers can obtain valuable insights from sales enablement's AI-powered analytics, which tracks previous sales activity and engagement from customers. It provides fast search results and valuable recommendations for every buyer encounter. This helps marketers and salespeople track and monitor how well their content is performing, as well as where in the cycle it performs best.
Finding the perfect 'sales recipe'
If you subscribe to the school of thought that 'if you give people a recipe, they'll know what to do,' then the next step is figuring out what that recipe is. Well, one way to explore this is to look at your top performers. You need to replicate what they're doing well, understand what they're saying to win the hearts and minds of customers and communicate the learnings they've gained over time to other team members.
A great example of this in action is by having the ability to leverage sales enablement tools such as 'just in time training.' Having this technology in place allows you to see and listen to other people who have successfully used the same content as you. This is born from expert crafted sales plays, which guide you on what you need to know and say, the assets you should show and what to do when pitching to a customer.
The important message here is that when done well, data can provide valuable insights. Insights help you to truly understand what is working for salespeople, what messages are resonating with customers and how to successfully close deals. Being able to analyze this at every step of the buyer's journey allows you to truly understand what 'good' looks like and empowers you to write a tangible guide for training and coaching, which is the formula for a winning sales recipe.
How sales enablement can help
A common pain point for sales teams is how long it takes to source the relevant documents and content they need. Add in the issue that sales pitches need to be personalized and tailored to each prospect, sometimes even whilst on a sales call, and you can start to see where the barriers to sales success can get in the way.
Having a sales enablement solution means you will only need to go to one place for all the information you need, which is available in real time. This makes tailoring pitches to customer needs and personas much quicker for a busy salesperson who has deals to close. Even better, salespeople can pitch with confidence that both the messaging and value proposition of the content they're using have already been pre-approved by the marketing team.
Marketers also get an improved understanding and sense of control over their content development, improved oversight over marketing ROI and better working collaboration with the sales team − making it a win for everyone involved..
So, what does this mean?
Sales technology has taken a giant leap forward thanks to AI technology, and this is just the tip of the iceberg. The use of AI in day-to-day sales activity is already proven to unlock new streams of revenue as well as boost collaboration and efficiency of both sales and marketing teams.
Businesses that aren't paying attention to the rising popularity of sales enablement are missing out. Soon the usage of AI-powered analytics in sales to solve common problems and gain critical insights will become an industry standard.
Implementing AI-powered sales enablement tools in your organization could quickly see your business jump 18 months ahead of your competitors.
Keep up with the ever-evolving AI landscape
Unlock exclusive AI content by subscribing to our newsletter.
You May Also Like
---