Leveraging AI for marketing yields: big gains throughout the funnel
Leveraging AI for marketing yields: big gains throughout the funnel
To adapt to the volume of activity that is now online, companies' marketing departments should look to leverage AI in order to optimize and improve the entire customer experience throughout the marketing funnel: from customer support, to advertisement and engagement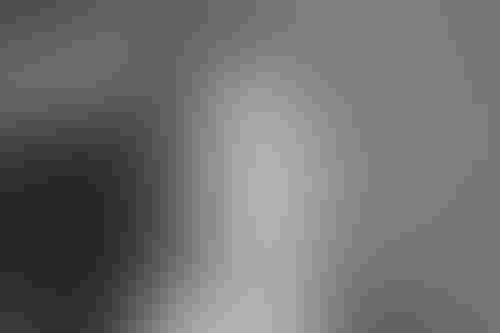 The COVID-19 pandemic drove an explosion of online and social conversations during lockdown.
It forced changes in behavior and perspective, looking towards new and innovative ways to conduct business.
From commerce to business interactions, a tidal wave of activity has shifted online, and it is not likely to recede.
To adapt to the volume of activity that is now online, companies' marketing departments in particular, should look to leverage AI in order to optimize and improve the entire customer experience throughout the marketing funnel: from customer support, to advertisement and engagement, thus leading to campaign success.
AI capabilities are a powerful new way to optimize solutions in support of all strategic pillars and phases in the marketing funnel. Whether it is branding, customer support and sales, customer engagement, or customer management, AI can play an important role. When helping companies understand their customers and buyers, listen to and analyze online responses and habits, conduct sentiment analysis and filter customer intent and segmentation; AI has proved to be an extremely beneficial tool for companies that are looking to improve their performance in the post-pandemic environment. AI can help companies understand buyers, listen to and analyze online responses and habits, conduct sentiment analysis, and filter customer intent and segmentation – all with the intent to improve performance.
Three areas where AI can improve the funnel
A marketing funnel is a method of breaking the customer journey down from the "awareness" stage, in which they first learn about the business, to the "purchase" stage, in which they are ready to purchase and consume your product or service.
Integrating AI can help businesses achieve big gains in their funnel's performance, particularly when implemented in three areas: customer support and experiences (e.g. reviewing repetitive support issues), advertisements and engagement (e.g. monitoring social media), and digital campaigns (e.g. applying AI to determine the best-performing content).
Customer support and experiences
Social and web customer support automation (Bots) improve, scale, automate engagement, and customer support on social media, web, and chat apps speeding up customer engagement.
Even though AI assistance bots are not that old, they have matured quite significantly. One new way to use them is with social and web customer-support automation. Companies can add bots to their websites and even on apps like WhatsApp or Facebook. These bots are constantly listening to improve the scale of responses to make feedback more relevant and targeted. By using AI to mine social and online conversations, online customers can benefit from an "offline" customized experience.
Furthermore, AI can provide assistance in social-media interactions that improve customer sentiment. When it comes to online shopping, in particular, customers often want fast access to information and quick responses. If this is not their experience, disapproval persists and expands, not only leaving a large negative footprint on social media but also lower customer brand loyalty and can drive away potential customers.
As a result, it is important to respond to all relevant comments online, and AI proves beneficial in this, processing millions of queries on social media. Now, companies can actually integrate social insights into AI systems, teaching bots and human customer-support representatives about the current situation and how to appropriately respond, thus improving the customer experience regardless of sector.
Smart advertisements and engagement
Conversational Advertisement (Bots) replace boring banner ads with interactive advertisement bots that engage, qualify, and convert prospects on any relevant digital channels, including social media.
Banner ads are boring. Conversational advertisements are interactive and use AI bots to engage, qualify, and move customers through the funnel. Bot-based campaigns on social media use persona-targeting by specific age groups, interests, and other identified segmentation. AI then personalizes and suggests targeted solutions, enabling real-time conversations that help to build relationships and create authentic experiences for the customer.

Pre-COVID, customers benefited from a personalized, one-to-one experience, going to a store, window shopping and asking questions, while an expert advised and presented available options. This procedure can now be done online within the framework of an AI system, where customers can still have a one-to-one experience; ongoing and regular listening across the social sphere means a company can respond to new opportunities for engagement and adjust tactics and solutions based on performance and context.
Throughout this entire experience, AI can capture data such as consumer preferences and sentiment, which can then be stored in a Customer Relationship Management (CRM), leading to highly customized experiences in the future. Including AI conversational bots in social media and digital communication also saves time, discovers new sales opportunities, and exceeds audience expectations. Moving customers through the marketing and sales funnel with the power of real-time conversations builds relationships and creates authentic experiences with advanced conversational AI.
Digital campaigns with predictable content
AI-led predictive campaigns suggest the most impactful content for digital and social channels before creating new campaigns.
AI-driven predictive digital campaigns provide a powerful and efficient way to improve performance metrics. AI solutions like Wipro's Boostr, can review vast amounts of data from past campaigns to find the high converting "ingredients" of the most-successful campaigns across social-media platforms. It finds the content that best resonated with an audience and can even evaluate things like image type and color usage. Getting granular analysis like this gives future campaigns the best probability of success by improving and optimizing all of the content. AI can help companies select, augment, and generate high-converting content, for different audiences, across all channels.
But how can businesses make this campaign solution work for them? Start by pulling together all previous campaigns and use AI to analyze every asset to learn what customers want. AI is trained to look at content like a top marketer. It uses behavioral data to identify how the audience responds to certain types of content. After examining thousands of unique features from previous campaigns, computer vision and natural-language processing understands the content and breaks it down into features. Using this data, the AI model determines the preferences of an audience: what works and what doesn't; meaning that the next campaign will be sure to resonate with the target audience.
During the past year, a massive amount of business has moved online. In fact, McKinsey reports that in 2020, e-commerce platforms experienced 10 years of growth in three months. The overwhelming adoption of online commerce brought with it an explosive of social conversations. To manage this sea of change, AI is a solution that many companies are turning to. With ever-growing data sets to manage, AI-enhanced systems are sure to improve the analysis and responses required to drive great customer experiences in new and dynamic ways. AI provides a glimpse into – and enables exciting new possibilities for managing customers throughout the funnel.
Maz has in-depth knowledge (20+ years) of AI, automation, cloud, digital technologies, and marketing. He has helped companies drive sustainable business change and is seen as a trusted advisor to global, highly competitive brands. Maz provides mentoring to a range of European tech start-ups.
Keep up with the ever-evolving AI landscape
Unlock exclusive AI content by subscribing to our newsletter.
You May Also Like
---