LIDAR specialist AEye to go public via SPAC, valuing it at $2bn
LIDAR specialist AEye to go public via SPAC, valuing it at $2bn
Joining a number of LIDAR businesses that have used SPACs instead of IPOs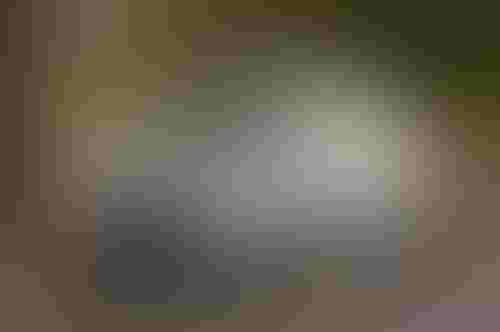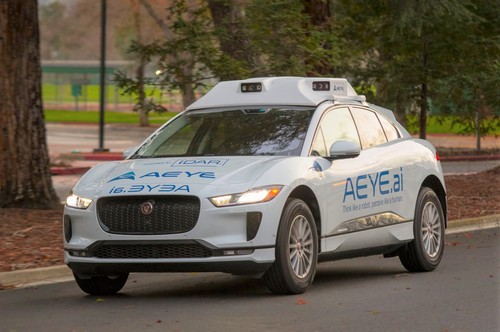 Joining a number of LIDAR businesses that chose SPACs over IPOs
Autonomous car sensor developer AEye is set to go public by merging with special purpose acquisition company CF Finance Acquisition Corp. III, in a deal that values the former at $2bn.
As part of the agreement, AEye will raise $225 million from GM Ventures, Subaru-SBI, Intel Capital, Hella Ventures, and Taiwania Capital. It will also receive $230 million in trust from CF Finance.
AEye claims to use artificial intelligence to make its LIDAR (Light Detection and Ranging) systems more accurate and faster than the competition.
Lighting up the stock market
SPACs, also known as 'blank check companies,' are companies that are created solely for the purpose of going public, raising money, and then merging with a privately-owned business. In most cases, they tell investors that they are targeting acquisitions in a certain sector – be it AI, space, or data centers.
Private companies like the approach, because it allows them to circumvent the time-consuming process of going public via an Initial Public Offering. IPOs require companies to disclose a lot of information, something designed to protect investors, but this doesn't happen when dealing with a SPAC.
AEye is one of a number of companies developing LIDAR systems – where laser light is used to illuminate objects and determine distance by measuring the time it takes for the light to return to the sensor.
While the concept was first used to study clouds, the moon, and the Earth's topography, huge scientific advances since the 1990s mean that these systems can now be used to build detailed 3D representations of physical environments.
The autonomous vehicle industry has embraced LIDAR, pumping money into the market, and helping lower sensor package prices. Back in 2012, Google built LIDAR systems for its self-driving vehicles at $70,000 a unit, and today they can retail for less than $1,000.
Velodyne, which was the first company to adapt LIDAR for the automotive market, is one of the largest operators in the nascent field, with more than 300 customers. It went public last year through its own SPAC; earlier this month it was revealed that Ford sold its 7.6 percent stake in the company.
The reason for this was obvious: Ford invested heavily in self-driving startup Argo AI, which has built its own LIDAR system – which the carmaker expects to use next year.
Velodyne's decision to go public was quickly followed by other LIDAR suppliers, including Luminar, Aeva, Ouster, and Innoviz. Every single one turned to SPACs to list on the stock market.
AEye claims that its proprietary 'active LIDAR' is superior to its myriad competitors. Whereas most systems just collect data, AEye's active LIDAR "leverages principles from automated targeting systems and biomimicry to scan everything while intelligently focusing on what matters," the company claims.
The business was founded in 2013 by Luis Dussan, who previously designed targeting systems for fighter jets and ground troops, for defense contractors Northrop Grumman and Lockheed Martin.
"With our unique modular system design and go-to-market strategy, we can deliver solutions via technology licensing, custom component bundling, or an integrated hardware and software system," Blair LaCorte, CEO at Aeye, said.
"Our established partnerships with leading Tier 1 automotive suppliers (such as Continental) strongly position us to deliver Advanced Driver Assistance Systems (ADAS) solutions that will increase vehicle safety and enable new performance features, such as highway autopilot.
"Additionally, our contract manufacturing and system integrator partners can customize our platform to meet the specific needs of various markets, including trucking, mining, Intelligent Traffic Systems and railways."
Keep up with the ever-evolving AI landscape
Unlock exclusive AI content by subscribing to our newsletter!!
You May Also Like
---