Locomation signs third deal to deploy autonomous truck convoys
Locomation signs third deal to deploy autonomous truck convoys
Company says ARC enables trucks to deliver twice the cargo, twice as far and twice as fast.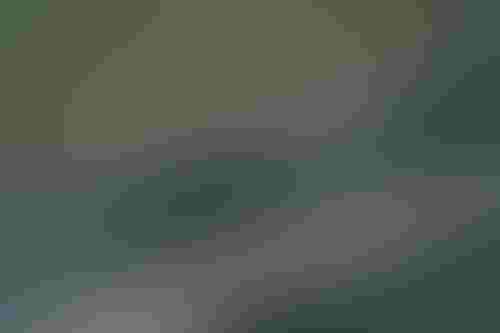 Company says ARC enables trucks to deliver twice the cargo, twice as far and twice as fast.
Driverless trucks are set to appear on long stretches of U.S. highways over the next few years.
Autonomous trucking tech company Locomation signed a deal with Christensen Transportation to deploy 500 trucks outfitted with its Autonomous Relay Convoy (ARC) system. This is the third such deal for the tech company.
The agreement with Christensen sees these trucks traverse six lanes of highways, stretching 500 miles on three major interstates in Tennessee. The vehicles will be electronically tethered to two trucks with drivers.
"ARC enables a carrier to safely operate two trucks up to 22 hours a day, delivering twice the cargo, twice as far and twice as fast, which means a big boost to their capacity, efficiency and profits," said Çetin Meriçli, Locomation's co-founder and CEO.
The freight optimization software will slash empty miles by half, decrease greenhouse gas emissions, boost capacity by 52% and increase fuel efficiency by 18%. These improvements are forecast to quadruple the trucking company's net profit.
"Not only do we think we'll be 100% Locomation autonomous vehicles within the next few years, but we believe we'll be able to grow our fleet and improve the quality of life for our drivers and capacity for our customers," said Don Christenson, CEO of Missouri-based Christenson Transportation, at the recent Truckload Carriers Association conference in Las Vegas.
According to a study by Boundless Impact Research and Analytics, Locomation's platform can decrease greenhouses gas emissions by 22% and fuel consumption by 20%.
The technology is designed to keep drivers in the mix. "We believe there still needs to be a pilot in charge of the vehicle. In commercial airlines, we've had autopilot for probably well over 50 years now, but we still have pilots in the plane," said Christenson.
"Drivers are our primary limiting factor. Even in times like now we can't get trucks − drivers are our primary limiting factor," said Andrew Erin of PGT Trucking. The Pennsylvania freight company is expected to deploy 1,000 Locomation autonomous vehicles.
Locomation first partnered with Wilson Logistics to launch 1,120 ARC trucks in 2023. The vehicles will be deployed in the Southwestern U.S. The two organizations partnered to create six freight lanes dedicated to full autonomy.
Locomation expects to roll out hardware to its initial customers next year. The Pittsburgh-based company was founded by a team from Carnegie Mellon's National Robotics Engineering Center as well as trucking industry leaders.
Keep up with the ever-evolving AI landscape
Unlock exclusive AI content by subscribing to our newsletter!!
You May Also Like
---