Locomation successfully completes 'autonomous relay convoy' trucking pilot
Locomation successfully completes 'autonomous relay convoy' trucking pilot
The trial was designed to show regulators the technology is fit for on-road deployment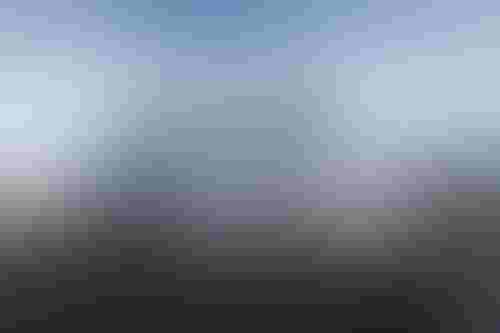 The trial was designed to show regulators the technology is fit for on-road deployment
Autonomous trucking technology provider Locomation has announced the successful completion of an on-road pilot program in the US Midwest.
The trial saw two Locomation trucks travel multiple routes through the states of Michigan, Ohio and Pennsylvania
This included one journey where the trucks delivered food to families in need in Toledo.
The pilot was designed to showcase the potential of autonomous trucking technology on behalf of the Smart Belt Coalition, a collaboration of five transportation agencies and seven research and academic institutions, located throughout the three states.
Follow the leader
Formed in 2016, the coalition aims to advance the development and deployment of automated vehicle technology throughout the transport industry, which faces ongoing obstacles from regulators. While autonomy has been a focus for vehicle makers for some time, regulations are not in place for its deployment on public roads.
"Autonomous technology will not move ahead without the full support of government regulators and we are proud to take part in demonstrating our platform and in helping to inform public policy decisions," said Dr Çetin Meriçli, CEO and co-founder of Locomation.
"The Smart Belt Coalition is a prime example of the importance of collaboration across states, agencies and institutions to set the stage for the deployment of real world autonomous trucking. Our participation is further validation that we're on the most direct path to driving real world solutions for autonomous trucking."
Unlike most self-driving vehicles, Locomation's trucks are designed to operate in what the company calls an 'autonomous relay convoy' (ARC). This involves a driver piloting a lead truck equipped with technology that assists them, while a following truck operates in tandem using Locomation's fully autonomous driving system.
This technology is referred to as 'platooning,' where two or three trucks are linked together using Dedicated Short Range Communications (DSRC) technologies. Locomation says it has developed the world's first platform to combine AI-powered autonomy with driver augmentation.
The pilot – which marks an important push in the industry's pursuit of official legislation supporting the technology – is the latest in a line of milestones for Locomation. In October, the company unveiled a new technology collaboration with NVIDIA, while back in September it announced it had received the world's first autonomous trucking technology purchase order from Wilson Logistics, a transportation logistics company based in Springfield, Missouri.
The agreement will see at least 1,120 Wilson Logistics tractors kitted out with Locomation's ARC technology, with the first trucks delivered in early 2022.
Keep up with the ever-evolving AI landscape
Unlock exclusive AI content by subscribing to our newsletter!!
You May Also Like
---