Managing the AI hype: Investing intelligently in the customer experience
Managing the AI hype: Investing intelligently in the customer experience
Managing the AI hype: Investing intelligently in the customer experience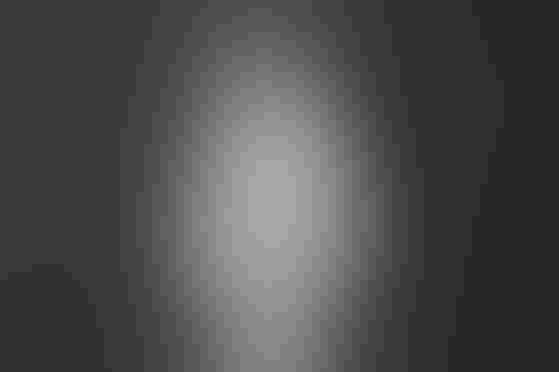 by Elizabeth Dailing, Quadient
8 November 2019
Providing an excellent customer experience is essential for today's businesses. It is increasingly seen as the most vital component in achieving and maintaining brand loyalty, especially as the market is more competitive than ever.
Meeting customer expectations is no longer enough – to leave a lasting impression, companies must maintain a constant 'gold standard', offering consumers personalized communication as well as the latest technology perks.
A recent report by IDC shows spending on customer experience technology will exceed $600bn by 2022, with AI-driven engagement use cases set to see the fastest growth. Enterprise use of AI has also grown by more than 270 per cent in the past four years, and yet businesses need to ensure they're not getting carried away in the AI hype. When it comes to enhancing customer experience through AI spending, companies must assess the specific use-cases where the tech will truly drive value, ensuring the investment is worth it.
Enhancement not replacement
One area where AI-based solutions can boost the customer experience is in day-to-day employee tasks. Routine admin and coordination duties can be performed instead by AI. For instance, trawling through databases could become a thing of the past, as AI presents customer data to staff automatically when dealing with a query. Small changes like this would mean employees no longer spend large chunks of their day performing tasks that simply keep things ticking over for customers. Staff will be able to dedicate more time to the human communication side of their job that drives value to the business, such as upselling or handling complicated customer needs.
AI can even help them to do that better, enabling employees to map the customer journey and giving them product knowledge and purchase histories to really personalize their customer service. Being able to offer AI-enhanced recommendations won't just keep the customer happy but will also fulfill staff as they will be better positioned than ever to excel in their roles.
Chatbots: The first port of call
While giving staff more time to engage with consumers is certainly a good thing, having to answer the same queries day-in, day-out is not. AI-powered chatbots are a great area for companies to invest in, with 57 per cent of companies agreeing the tech can deliver considerable return on investment for minimal effort. This is due to the huge time and cost savings chatbots provide, as they provide speedy responses to basic or repetitive questions. This frees human customer agents to deal with more complicated queries.
However, it is important for businesses to remember that chatbots are not a silver bullet. Overuse can feel impersonal and damage the user experience, with 65 per cent of customers still preferring a human agent at the other end of the chat. Investing in chatbots can bring companies a whole host of customer experience benefits, but only if they're deployed in a way that matches customer preferences. Ultimately, businesses need to be sure of what they're trying to achieve when investing in chatbots, using them to enhance the customer experience and not as a replacement for human interaction.
Making sense of what's already there
Companies have huge customer data reserves, ripe to be mined for insights that can improve the customer experience. However, this is often siloed or simply in such high volume that even with the best will in the world, there's not enough time to manually sift through for something meaningful. Investing in AI-based solutions can help businesses make sense of the huge piles of customer data they possess, using it to identify meaningful moments along the customer journey and inform customer experience strategy.
For example, AI can pull data points together on customer choices, concerns, preferences and behavior, across every consumer touchpoint. Alone, this information is merely lines on a list. However, when pulled together, it can help businesses determine areas to work on, see where good experiences could be made better and create insight-driven customer experience strategies tailored to the individual.
Value is everything
When it comes to investing in customer experience technology, AI is certainly a worthy expense. However, only when mapped against the areas of improvement needed along the customer journey. Businesses need to ensure they don't just treat this as a catch-all solution, but that they really think about the use cases AI can help with and focus investment on what the customer needs. This way, businesses can ensure every pound spent improving the customer experience will have a specific function.
Keep up with the ever-evolving AI landscape
Unlock exclusive AI content by subscribing to our newsletter!!
You May Also Like
---