Marek Rosa and GoodAI: Mapping Out the Bigger Picture
Marek Rosa and GoodAI: Mapping Out the Bigger Picture
Marek Rosa and GoodAI: Mapping Out the Bigger Picture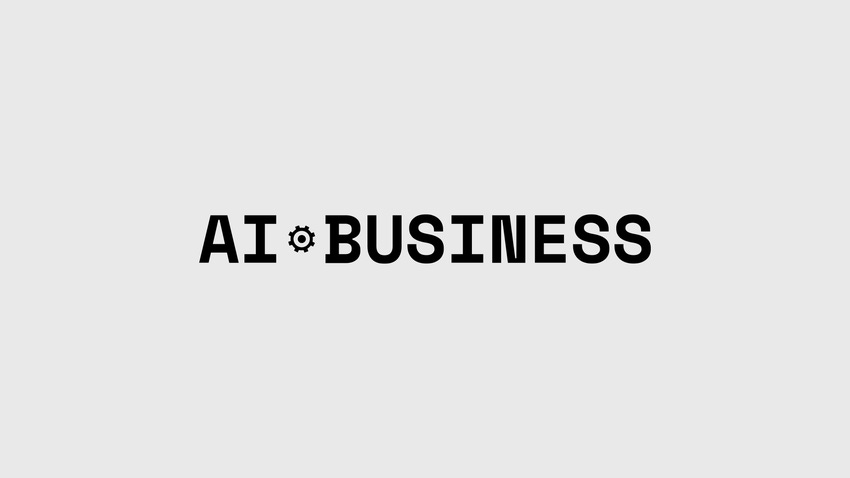 "
GoodAI
is building towards my lifelong dream to create general artificial intelligence. I've been focused on this goal since I was 15 years old".
This quote from Marek Rosa, CEO, CTO and founder of GoodAI, sits atop the
About
page on the company website. Indeed, Marek has been interested in artificial intelligence since childhood. After the success of the
Keen Software House
titles, an indie video game development studio he founded and headed, Marek was able to personally invest $10M USD in a new general AI research project trying to build human-level artificial intelligence. The project, now known as GoodAI, was announced as a company in July 2015 and has grown to a team of 30 researchers.
At AI Business, we are always eager to hear from the most exciting, ambitious start-ups, so we spoke to Marek to hear the backstory of GoodAI, what sets them apart in a competitive marketplace, and the practical applications of their technology in the enterprise.
Marek Rosa of GoodAI
Marek and his team announced GoodAI as a company around one year ago, though development began in 2014. He told us what the company have been working on during this first year.
"Over the last 12 months, we have focused chiefly on our R&D Roadmap. It started out almost as a side project, but the importance of a strategic overview of the AI landscape quickly became apparent. Going forward, it will help us choose research directions more efficiently and reduce the complexity of development within those directions".
Stepping back before going forward may seem a slightly unorthodox approach, but Marek is not concerned: "We have enough funding to have the luxury of being able to focus on basic research without the pressure of turning out a product in the next year or two", he explains.
And it is GoodAI's "big-picture" approach to the technology itself that really sets them apart, Marek says:
"There simply aren't many companies doing what we're doing – general artificial intelligence. For me, that means that the few companies who are working towards general AI have an opportunity to cooperate in building a positive future for everyone.  In my view, cooperation always wins out over competition.
"Moreover, in my view we need more companies and researchers looking into unified approaches to building universally intelligent machines by investing into strategic big-picture thinking. At GoodAI we want to step outside of traditional approaches and offer a fresh, unified perspective on building machines that learn to think. We hope to achieve this in a number of ways, but especially through our roadmap and framework.
So what is the proposition of the R&D Roadmap exactly?
"Our research roadmap is an ordered list of skills (research milestones) which our AI will need to be able to acquire in order to achieve human level intelligence. Some skills will be hardcoded by us, but most will be learned. For example, one of the most crucial skills is the 'ability to gradually accumulate skills', which enables the system to grow. You can say that each skill depends on all preceding skills – this is how gradual accumulation works. Each skill or ability represents an open research problem and these problems can be distributed among different research groups – either internally at GoodAI, or among external researchers and hobbyists.
We asked Marek what the timeframe is for the release of the roadmap.
"In the next 2-3 months we want to publish the first prototype of our R&D Roadmap and Framework (pre-alpha, early access) – version 0.1, continue to improve them, add additional skills to our roadmap, keep releasing new updates, finish the first implementation of our "growing network topology" architecture that supports the gradual accumulation of skills, and found the AI Roadmap Institute. In general, we want to raise awareness about AI roadmapping and big-picture thinking in AI.
"In the long term, we want to reach a milestone where our AI can gradually accumulate new skills and where we will be able to outsource the design of new learning tasks to a wider community. This would enable us to speed up the process of transferring relevant, useful, human-level skills to the AI system".
There is a further project on the horizon – the Futuristic Roadmap:
"I can add that we're also working on what we call our Futuristic Roadmap, our vision for the future and the specific step-by-step plan we will take to get there. The roadmap outlines challenges we expect to come across in our development and efforts to keep AGI safe, and how we will mitigate risks and difficulties we will face along the way. Our futuristic roadmap is a statement of openness and transparency from GoodAI, and aims to increase cooperation and build trust within the AI community by inspiring conversation and critical thought about human-level AI technology and the future of humankind. While our R&D roadmap is focused on the technical side of AGI development, this 'futuristic roadmap' is focused on safety, society, the economy, freedom, the universe, ethics, people, and more".
GoodAI also have a product called the Arnold Simulator, which Marek describes as "the next generation of GoodAI in-house prototyping software" – perhaps the kind of product with potential for trialing AI in the enterprise:
"It's a software platform designed for rapid prototyping of AI systems with highly dynamic neural network topologies. The software will provide tools for our research and development, but is also designed for high performance and is transparently scalable to large computer clusters. The plan long term is to open source it".

Marek Rosa will be taking his AI expertise at NVIDIA's GTC Europe Conference in September, where he will be speaking on the Deep Learning track.
For the latest news and conversations about AI in business, follow us on Twitter @Business_AI and join us on LinkedIn – AI Business Community
Keep up with the ever-evolving AI landscape
Unlock exclusive AI content by subscribing to our newsletter.
You May Also Like
---