Mobile World Congress 2022: Sensors can ignite digital transformation
Mobile World Congress 2022: Sensors can ignite digital transformation
Companies face challenges in unlocking their full potential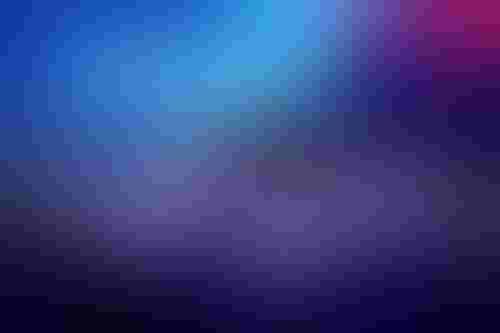 Companies face challenges in unlocking their full potential
Sensors are the starting point for digital transformation as they gather data that is transformed into business intelligence – whether this information comes from wearables, home digital assistants, mobile phones, plant machinery and the like.
But companies face challenges in unlocking their true potential, according to IoT executives who spoke at this week's Mobile World Congress in Barcelona. Issues range from complexity and interoperability problems to having a myopic, project-based view of sensors and a lack of buy-in from the workforce.
Companies often scale sensor-based operations by bolting onto existing systems. Instead, they should think holistically about the whole system from the start.
"Sometimes, customers underestimate how complex it may be so it is important to plan everything ahead" with the right connectivity and devices, said Elena Gil Lizasoain, global director of product and business operations at Telefonica.
The challenge is to make different types of sensors work together on a single platform so users can get insights more easily through the intelligent aggregation of data, added Jaione Pagazaurtundua, director of solutions at Microsoft's cloud computing division, Azure.
Here, partnership with the right companies is critical – to develop a common set of tools, ease of integration, mutual contribution to solutions and the like – all within an open ecosystem.
"Partnership is key," said Mahesh Sooriyabandara, director of Toshiba Research Laboratory. "Because of the interdisciplinary nature of IoT, even a big corporation cannot solve (problems) by themselves."
Many sensors, one platform
While sensors have been used in industrial applications for a while, what is new is holistically applying them with the entire operation in mind, Sooriyabandara said. Compare that to consumer devices where sensors are used more holistically to offer value to users, such as using location to recommend nearby restaurants.
Manufacturing is taking a page from consumer devices to add more intelligence to their products, said Charles Ferland, general manager of edge computing and communication service providers (Telco) at Lenovo.
For example, laptop sensors may be used to assess the user's environment and adjust functions accordingly. Let's say the user is working out of a noisy café and has to take a virtual office meeting. Sensors will recognize this and focus on the user's voice while minimizing the background noise, Ferland said. If the user is outdoors, the laptop will automatically brighten the screen.
Security and support
Another critical issue is to design security into sensor systems from the start. "Data is only as good as the decisions you can make from that data. So, you need to have security," added Dipti Vachani, general manager of automotive and IoT at semiconductor IP company ARM.
Finally, do not neglect challenges coming from management and the workforce. "Sometimes, resistance to change is more than technical," Lizasoain said. "They know they need to change. They know they need technology. But there is always resistance." The solution is to build the business case and get people involved from the start.
To that end, go beyond proofs of concept to focus on scalability and business value, Vachani said.
Keep up with the ever-evolving AI landscape
Unlock exclusive AI content by subscribing to our newsletter!!
You May Also Like
---