Mobileye will start testing its self-driving cars on Germany's Autobahns
Mobileye will start testing its self-driving cars on Germany's Autobahns
Testing will be permitted at speeds of up to 80mph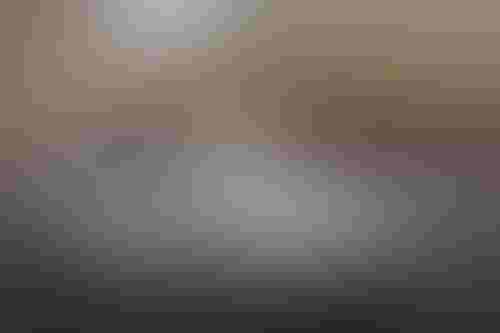 Testing will be permitted at speeds of up to 80mph
Intel's autonomous vehicle division Mobileye has been awarded a permit to test its cars on German roads. In an announcement, the company said it's one of the first non-OEMs to get the relevant testing permissions from German authorities, and that it will be allowed to test its vehicles on city streets and on the famously fast-moving Autobahn, at up to 130 km/h (80 mph).
Testing will begin in and around Munich, before expanding elsewhere.
Until now, AV trials in Germany have primarily taken place in closed and simulated environments, so to obtain the permit Mobileye's systems will have undergone rigorous safety testing. "Part of the application also included a detailed hazard analysis, vehicles safety and functional safety concepts and proof that the cars can be safely integrated into public road traffic," Intel said. All testing will be conducted with a safety driver at the wheel.
Common-sense safety
Mobileye – which was acquired by Intel in March 2017 for $15.3 billion – will use the permit to test its two independent AV systems. One is based entirely on cameras, not dissimilar to Tesla's Autopilot or the work being done by UK-based startup Wayve, while the other operates using radar, sensors, modems, GPS and other components. Both leverage Mobileye's Responsibility-Sensitive Safety (RSS) artificial intelligence driving policy, which makes "common-sense" decisions in order to avoid accidents.
Gaining this permit is a significant development for Intel, which has made a number of strides in pushing forward its AV agenda in recent times. In May, the company acquired transit app developer Moovit, with the view to eventually integrating a ride-hailing service into Mobileye's offering.
Mobileye also recently partnered with WILLER, one of the largest transport operators in Japan, to launch an autonomous robotaxi service in Southeast Asia. Meanwhile, the company has been making moves towards AV testing in France, Korea and Israel.
Building confidence
AV companies face a host of regulatory challenges, and while safety innovation has shown remarkable advances in recent times, the industry is still viewed with caution by many. High-profile incidents involving the likes of Tesla, Google and Uber, for example, demonstrate that we're still a long way from hands-off Level 5 driving. This uncertainty is something Mobileye is keen to address.
"Mobileye is eager to show the world our best-in-class self-driving vehicle technology and safety solutions as we get closer to making safe, affordable self-driving mobility solutions and consumer vehicles a reality," Mobileye vice president Johann Jungwirth said in a statement.
"The new AV permit provides us an opportunity to instil even more confidence in autonomous driving with future riders, global automakers and international transportation agencies."
Keep up with the ever-evolving AI landscape
Unlock exclusive AI content by subscribing to our newsletter!!
You May Also Like
---