Niki.ai's Founder Sachin Jaiswal Redefining How Information and Horizontal Mobile Commerce is Presented
Niki.ai's Founder Sachin Jaiswal Redefining How Information and Horizontal Mobile Commerce is Presented
Niki.ai's Founder Sachin Jaiswal Redefining How Information and Horizontal Mobile Commerce is Presented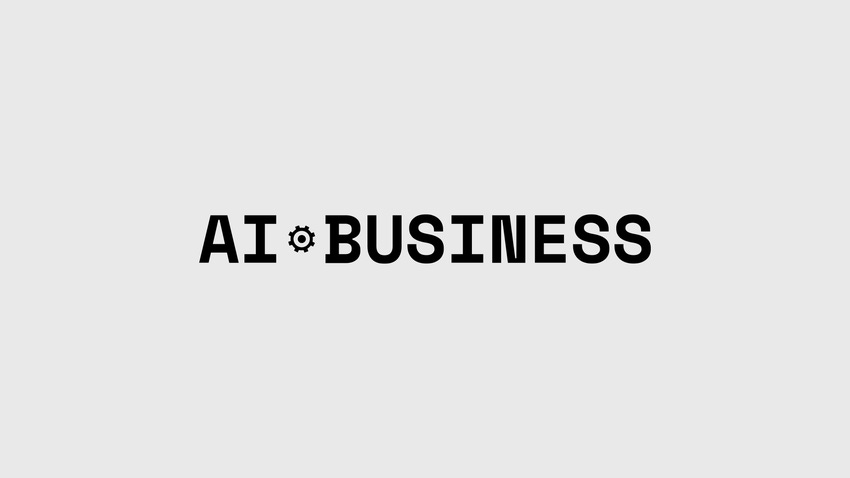 Niki.ai
 is creating a single integrated Artificial Intelligence (AI) based conversational commerce application by redefining the way information and horizontal mobile commerce is presented, accessed and consumed. Founded in 2015, Niki today caters to close to 100,000 consumers through Android (niki.ai/app) and Facebook Messenger (niki.ai/messenger) platforms. Niki provides an extensive portfolio of services to her customers, ranging from hospitality, travel, food, home services and utilities with 25+ in the pipeline over the next 6 months. To facilitate the bookings, Niki has partnered with Uber, Burger King, OYO Rooms and

many

more.
AI Business recently caught up with Niki.ai's founder, Sachin Jaiswal to get an insight into how his company is implementing AI and how he believes the app industry will change as AI technologies advance. Sachin graduated from IIT Kharagpur, Electrical Engineering B.Tech '11 batch. He started working at Oracle as a Product Manager, building data-driven products, and after a year he co-founded a data analytics startup called Innovaccer. During the three years at Innovaccer, he juggled roles and saw the company grow into a sustainable venture. He started as VP Operations – slicing & dicing data, using quants & machine learning to solve research problems. Thereafter, he moved on to VP, Business Development – responsible for Sales & Marketing, where he led the business to growth, both globally & across industries.
"I am a firm believer of the power of technology, and its applications to build businesses at scale" - Sachin Jaiswal
AIBusiness wanted to first establish what Niki.ai's key proposition is, and to what extent Jaiswal believes that the app will affect the retail industry.
"At Niki.ai, we are creating a single integrated Artificial Intelligence (AI) based conversational commerce application by redefining the way information and horizontal mobile commerce is presented, accessed and consumed" Jaiswal explains.
He explains that his long-term vision is for Niki to become a "gateway for commerce" on a global scale, saying: "Any consumer looking to buy products will have Niki to get the work done, which makes it really convenient for consumers who have to simply interact with one application for everything commerce – thereby revolutionising commerce as we know it today".
Talking of long-term visions AIBusiness wanted to know what Jaiswal's short-and long-term strategy is for the enterprise? 
Jaiswal's wish is to make Niki's reach broaden significantly, which is something the company is working on aggressively these days. His long-term goal is to make Niki easily accessible for every consumer.
"For this, Niki is built to be platform independent, and can be plugged and used on any interface, whether Messaging, Mobile OS, Wearables or otherwise. An instance of Niki is available (in form of SDK - Software Development Kit) for any company to integrate and use", Jaiswal explains. "For businesses, it's much simpler since we replicate the entire transactional experience for multiple services and provide them in form of a SDK, which becomes a great value add for their business".
Niki is also working on expanding their service portfolio, Jaiswal explains, saying that currently: "Niki caters to over 15 services now including Hospitality, Travel, Food, Home Services and Utilities such as bill payments and recharges.
"We are currently working with both startups and established businesses like OYO Rooms, Burger King to name a few, and have over 25 services in the pipeline for the next 6 months" Jaiswal explains
As any founder of an app would have experienced, looking to implement the app itself can be difficult. Have you come across any challenges when implementing Niki? 
Jaiswal explains that some of the challenges that they came across in the early stages was building language understanding, saying: "this effectively caters to the conversational style of Indian consumers, and getting the right technology talent in Natural Language Processing (NLP) and Machine Learning (ML)".
Looking at the development of how AI technologies advance, how do you believe that the app industry will develop? 
"AI is poised to impact the app industry in multiple ways, anything from leveraging AI
technologies, applications will become smarter and personalized with time, impacting consumers directly" - Sachin Jaiswal
Jaiswal is certain that artificial intelligence will help businesses to improve their application development processes, making them more efficient and subsequently impacting their consumers directly.
AIBusiness wanted to know how Jaisal views the "broader picture", and asked to what extent he believes that AI will impact the business industry overall, and in what ways?
Niki.ai believes that from now on, artificial intelligence will be anywhere, assisting you with anything from doing your daily tasks in your home, to driving your car, to doing commerce for you.
"Much work will be done in making the AI localised, so as to better personalise it", Jaiswal says.
He explains how he's seeing how artificial intelligence is making its way into every industry, anything from healthcare, commerce, space exploration and productivity, and what he sees as the most significant rise is the AI-powered chatbots.
"Google recently launched Allo. Facebook has opened up its messenger platform for developer to build bots on it. Similar is the case with Microsoft, Slack, Kik. Amazon has seen success with Echo and Apple has too joined the game now".
"We at Niki.ai are focused on using AI to cater to anything commerce.Niki will become your go-to sales assistant who knows every brand out there, and knows you too at the same time, thereby making your buying decision the most convenient that it can be".
For the latest news and conversations about AI in business, follow us on Twitter, join our community on LinkedIn and like us on Facebook.
Keep up with the ever-evolving AI landscape
Unlock exclusive AI content by subscribing to our newsletter.
You May Also Like
---