Novartis, Microsoft to use AI to gauge cardiovascular risk in urban areas
Novartis, Microsoft to use AI to gauge cardiovascular risk in urban areas
Initiative's first city is New York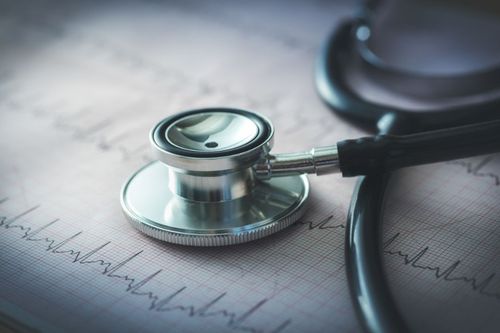 Initiative's first city is New York
Novartis and Microsoft are working together to assess the cardiovascular risk of residents in urban cities, using AI to discover just how much socio-economic and environmental factors affect heart health.
They will work under the auspices of AI4HealthyCities Health Equity Network, developed by the Novartis Foundation in partnership with Microsoft AI for Health, to unearth fresh insights in tackling this disease.
The first city to be assessed is New York, so they are working with New York University's School of Global Public Health, the city's public hospital system (NYC Health + Hospitals) and city health authorities.
The initiative targets cardiovascular disease since it is the number one cause of death and disability in the world, according to the partners.
They aim to use AI to paint a more complete picture of what causes heart disease, since health is not only influenced by the quality of care but also where people were born, grow, work and age. These include housing, access to healthy food, physical exercise or green space, education, job, pollution, migration and structural racism and agism.
AI will help them dive deeper into these non-health factors to determine if modifying them can improve cardiovascular risk.
Using data and analytics, they hope to gather insights that would help them change the health system from being reactive to proactive, predictive and preventative. Results from the program could be used to inform city policies.
"If properly applied this could revolutionize preventive interventions in heart health," said Juan Lavista Ferres, Microsoft's chief data scientist, in a statement.
Novartis plans to work with city authorities and their partners to transform these insights into population health roadmaps and also share learnings through its AI4HealthCities summits.
AI4HealthCities builds on Novartis' CARDIO4Cities approach, which took a new citywide approach to reduce health risk in three pilot cities – Sao Paulo, Brazil, Dakar, Senegal and Ulaanbaatar, Mongolia. It tripled the control rates for blood pressure to sometimes exceeding European levels. This program is expanding to include other heart risk factors in Sao Paulo, Dakar, and Ho Chi Minh City, Vietnam.
Keep up with the ever-evolving AI landscape
Unlock exclusive AI content by subscribing to our newsletter!!
You May Also Like
---